What Does an Online Live Dealer Casino Look Like?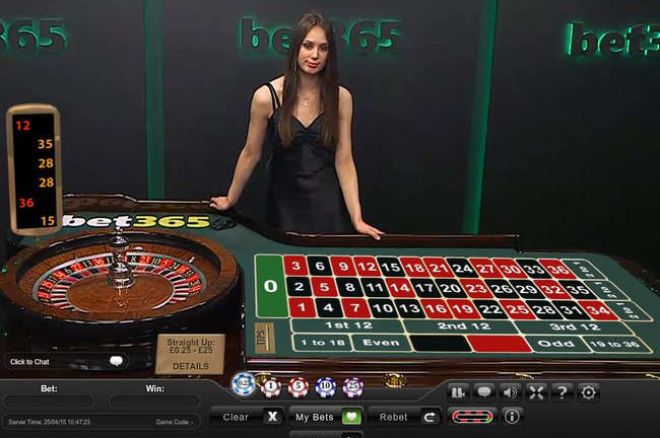 One thing you've probably noticed if you've spent any time around online gaming sites is the way that, as technology has advanced, so too the presentation has leapt forward.
These days, playing in an online casino isn't an activity for nerdy loners. Instead, it's something you can do in the comfort of your living room, but feeling like you're in a real casino. Let's take a look at what you can expect when you go into the most interesting and fashionable of the online casino games, the live dealer casino.
For the best online casino sites, a great user experience has always been paramount, but in these days where the online gaming market is growing exponentially, even the sites most stuck-in-their-ways are being forced to look again at what they give to their loyal customers.
A live dealer casino is a room, on an online gaming site, where you can play casino games that are run by a real-live person.
Competition is good, and it's improving online casinos for us all. One of the chief beneficiaries of this change is the online live dealer casino. That's why you ought to think about getting involved now.
"Okay, but what is a live dealer casino?"
Yeah, you're right, we ought to start at the beginning. A live dealer casino is a room, or series of rooms, on an online gaming site, where you can play traditional or modern casino games that are run by a real-live person. Gaming can seem like an isolating experience if you never see a human face, and it's just you and the numbers and pictures on your screen. That's a major reason why having a live dealer in front of you can really liven up a gaming experience.
It's essentially like being in a real casino. The table is in front of you, you're virtually sat at it, and you can see the dealer at the other side of the table. Depending on the game you've chosen, cards or chips or whatever is used to play the game will be dealt out, and only you will see what these are.
Thus, if you're a nervous real-life casino player, or you're just not very good at hiding your hand, an online live dealer casino might be the way to go.
There are loads of live dealer casino games you can play. In poker, or blackjack, as examples, you can see your hand, and you can see how many other players are at the table.
The obvious difference between this and a computer-generated game like you'd play on a conventional online casino is the way you're up against other human beings, and you're being dealt cards by a real person. This means there's the possibility of human feelings and emotions from either side - and depending on who you're playing against, you can expect a game with big returns, or a real challenge of a game against an excellent player.
"Why would I want to choose this instead of any other kind of casino game?
People come to live dealer casinos for different reasons. As mentioned, perhaps they're people who didn't feel comfortable playing in a real casino for whatever reason. Or perhaps they like the feeling of being in a real casino-table situation, and can't replicate that buzz in a wholly computer-generated game.
There is another reason for joining an online live dealer casino game, and that's reassurance. If you've been playing in real-life casinos, you know that one of the best things about the experience is the knowledge that your skill will determine whether or not you will win money. Although traditional online casinos go to great lengths to prove how impossible-to-rig their games are, and how everyone has an equal chance of taking winnings from the table, some users don't believe this, and never will.
A live dealer casino gives the appearance of being a bit more upfront and honest, because you can see where the cards are coming from, or, in the case of roulette, you can see a real person, spinning the wheel, in real time. It's a much more immediate experience, and if you're someone who likes to have absolute proof of a gaming site being totally legit before parting with your hard-earned cash, a live dealer casino could be the right option.
"Take me through a game."
I decided to have a try on one of the leading online live dealer casinos,Bet365 Casino's offering. The room had apparently been revamped quite recently, so I was expecting an up-to-the-minute experience.
I was welcomed to the blackjack table by an attractive female dealer, who seemed very concerned that no-one wanted to play in that particular game.
I was welcomed to the blackjack table by an attractive female dealer, who seemed very concerned that no-one wanted to play in that particular game. She also offered to answer any questions anyone had. I'd seen live dealer casinos that looked and sounded very impersonal, and where the dealer never smiled, and hardly even looked at the camera. This was different. In fact, I think I was falling a little bit for this woman.
She wished me "a lot of blackjacks", and I watched as the live-chat box in the top left-hand corner of the screen started displaying dialogues between players. Some were chatting about the game, some were just shooting the breeze with their fellow players.
After being dealt my first two cards, the option box came up on screen asking me what I wanted to do - Hit, Stand, or Double. As the cards were displayed in front of me, the dealer seductively spoke only to announce numbers. It was exactly like being in a real-life casino, with the difference that the dealer clicked on a computer muse from time-to-time, presumably advancing the user interface on her side.
Although the background is all CGI, I could see and hear other live-dealer tables being run in the same room, all, I assumed, in front of the same green screen. Though camera trickery might have been used to create the casino decor, the charcoal-grey table was 100% real, as were the other games happening right in front of my eyes.
When I left the table, aware my blackjack skills weren't up to as much as I'd previously thought, I did so with a positive feeling, thanks in the main to having played a fun game with other genuine players, in a welcoming atmosphere, and most crucially with a live dealer. So much about the internet is taking us away from human contact, and all we really crave is to see and hear a real person.
That's what makes live dealer casinos so special.
Get all the latest PokerNews updates on your social media outlets. Follow us on Twitter and find us on both Facebook and Google+!