Cash Bounties When You Win With Seven Deuce on Run It Once Poker This Week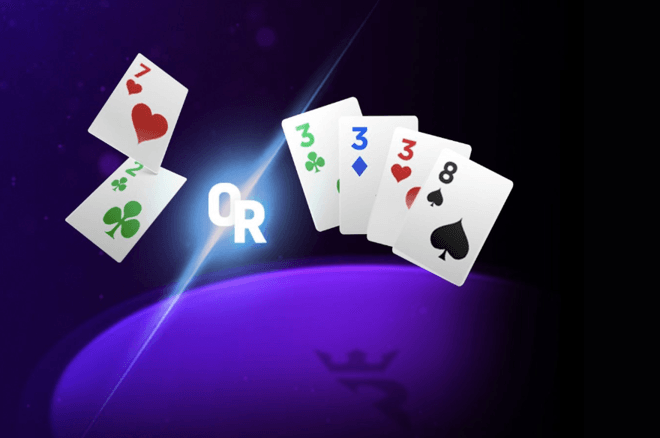 Table Of Contents
The people over at Run It Once Poker are forever coming up with exciting new promotions and initiatives for their players, and this week's offer is no exception!
Every time you win a hand with seven-deuce in Hold'em or Trips in Pot Limit Omaha, you will have a five big blind reward credited to your account!
---
---
How it Works
For example, if you are playing €50NL (blinds €0.25/0.50) and you win win a hand with hole cards 7-2, you will receive a reward of €2.50. Or, if you're a fan of Pot Limit Omaha, and are playing €200 PLO (blinds €1/2) and win a hand with three of a kind in your hole cards, you will receive a reward of €5!
The suits don't matter, and the order which the cards were dealt don't either!
How to Win
Winning the hand is defined as making a profit in the hand i.e. ending the hand with more chips than you started the hand with. If you win the main pot, or a large enough side pot so that you end the hand with more chips than you started with, then you are eligible for the reward.
Important Details
This promotion runs from now until Sunday, May 3rd. At least 3 players need to be dealt into a hand for the hand to be eligible for a reward.
The maximum prize per reward is €5, and they will be credited to player's accounts within 72 hours of being earned. The promotion only applies to 6-Max cash tables
Will Shillibier is based in the United Kingdom. He graduated from the University of Kent in 2017 with a B.A. in German, and then studied for a NCTJ Diploma in Sports Journalism at Sportsbeat in Manchester. He previously worked as a freelance live reporter, and video presenter for the World Poker Tour.