PokerNews Podcast 526: Marle Cordeiro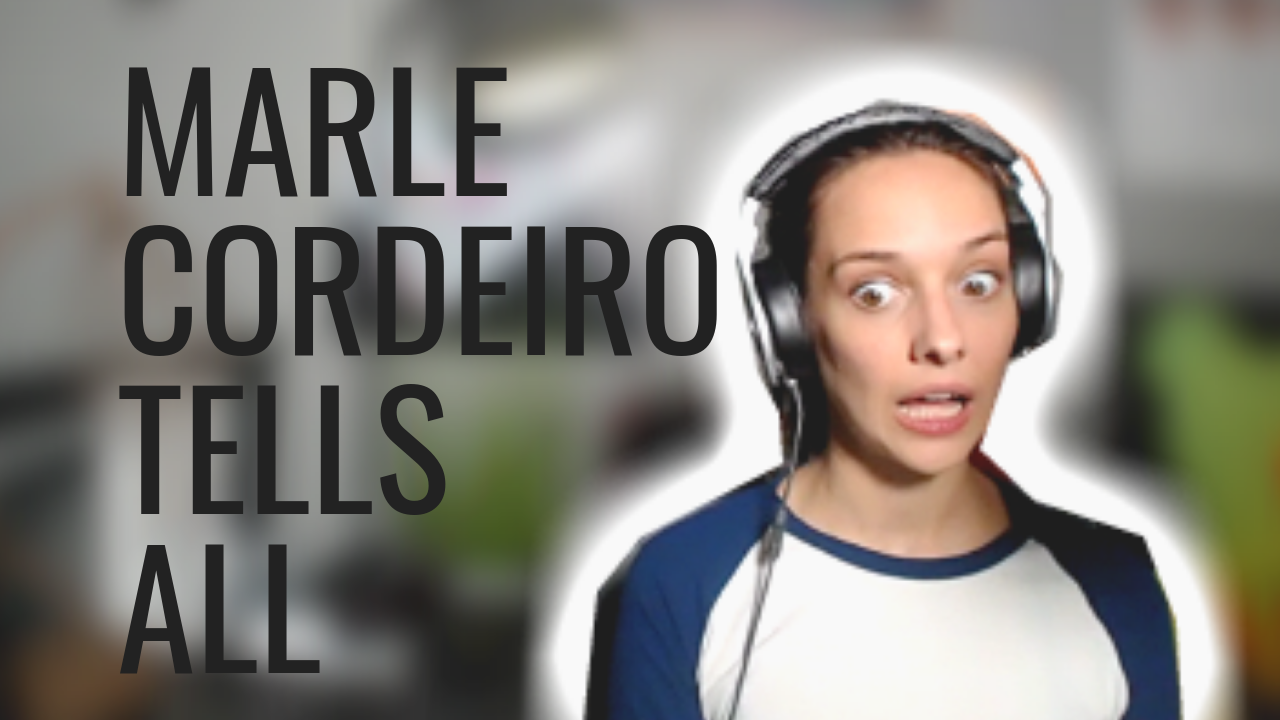 Episode 526 closes out the year for The PokerNews Podcast. Sarah Herring and [Removed:139] chat about the poker season coming to a close with the Super High Roller Bowl. Plus, they look ahead at what's to come in 2019.
Then, the latest and possibly most controversial poker vlogger, Marle Cordeiro, joins Sarah for a a tell-all look at her life and her content creation. She opens up about a scam that changed her life, the break-up which led to the vlog and how the poker community has reacted to her jaw-dropping comedy.
Catch the video interview with Sarah and Marle here
Marle Cordeiro's vlog is on YouTube
Show Time Stamps
| | |
| --- | --- |
| 0:20 | Intro: Jeff at the break desk for Super High Roller Bowl V |
| 2:00 | The new (or maybe the old?) Daniel Negreanu put on a show |
| 3:00 | Negreanu's hero fold against Mikita Badziakouski |
| 4:00 | Negreanu & Amanda Leatherman are back together! |
| 8:20 | The season finale of Friday Night Poker: Negreanu, Hellmuth, Ho, Moneymaker, Kassela, Uncle Ron! |
| 10:40 | Marle Cordeiro joins the show! |
| 12:16 | She explains her vlog: "I just kind of want to make it more entertainment, and less strategy." |
| 13:40 | Her "controversial" vlog: "The more people that are unsure, the more hilarious I think it is." |
| 15:15 | Marle's PSA on tournament poker |
| 18:00 | Finding her voice: "I think the best thing to do with these kinds of things is to just do it, and then eventually it gets ironed out on its own....naturally, I think it's becoming more and more comedy sketches." |
| 19:20 | Sarah & Marle discuss the "women in poker" topic/angle |
| 22:20 | Joey Ingram and Kelly Minkin discussing her vlog |
| 23:30 | Marle says she called Joey afterwards: "I always want to be honest...I don't think it was a personal attack or even intentional, but just for next time maybe be aware that you're kinda putting us in a dogfight, me and Kelly. I tried to handle it in the best way possible." |
| 25:20 | Having benefits in poker: "At the end of the day I think there are more pros than cons on being a woman in this industry." |
| 28:00 | Really going for it in Vegas: "I was kinda going through a hard time in my life...I just started playing more and more. I just got to this point where I was doing well, with a great group of people...and I was like, I'll give this a shot." |
| 30:30 | The Unicorn that is the Golden Nugget $1/$2 Game: "That game was where I really started to crush, that's my favorite game in Vegas for sure." |
| 31:50 | What the "reg culture" is like in Vegas? "I think it's important to have your circle. You need to find your people." |
| 33:20 | Reaction to her vlog: "It's been kinda mixed, but the amount of love is outweighing the negative." |
| 34:20 | The breakup that was the catalyst for the vlog: "It definitely was the reason why I finally got motivated to make the vlog, and start all these things." |
| 38:00 | Winning a seat to Solve 4 Why Academy: "I was so hungry to learn...I'm really proud of what they're doing here. They definitely have taught me a lot." |
| 40:20 | Marle's story of getting scammed: "I don't trust anybody. I'm so ridiculous about it. I'm just so overly cautious now." |
| 45:20 | Relationships with backers: "It's common and it's great. I think ultimately your goal should be playing on your own money...but it's super common and it's actually relatively easy to get a backer at low stakes." |
| 48:30 | Random questions with Marle! |
| 58:30 | Jeff & Sarah recap EPT Prague |
| 59:00 | Paul Michaelis Wins 2018 EPT Prague Main Event in Three-Way Chop |
| 1:02:20 | That'll do it for the #PNPod in 2018, Jeff will be in the Bahamas for the PCA for the first episode of 2019! |
Tell us who you want to hear from. Let us know what you think of the show - tweet about the podcast using #PNPod, and be sure to follow Sarah and Jeff on Twitter.
You can subscribe to the PokerNews Podcast on iTunes here!