PokerNews Podcast: Who Stole Sarah's Truck?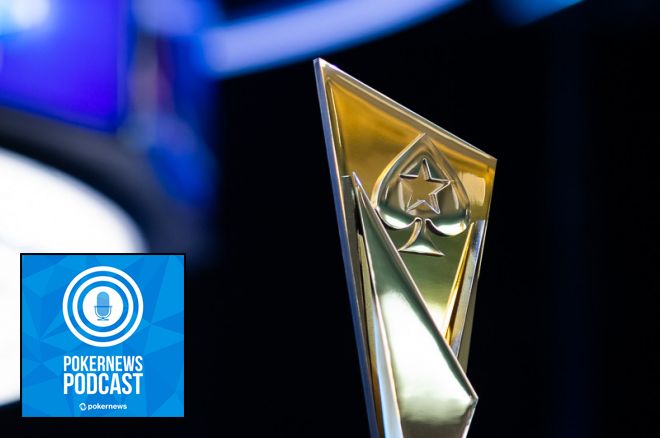 Sarah Herring and [Removed:139] are back with another episode of the PokerNews Podcast. They immediately dive into the investigation surrounding the theft of Sarah's truck!
Detective Herring is on the case and takes us through what happened. (The truck is back on Herring property, safe and sound.)
Plus, they mix in some poker talk as well. Chino Rheem takes down the PokerStars Caribbean Adventure Main Event. The Aussie Millions is underway, the World Series of Poker releases more of its schedule, and Sarah and Jeff pay tribute to Gavin Smith.
Tommy Angelo joins the show to fire off some poker strategy advice to the listeners, and Sarah and Jeff announce a... giveaway!!
Show Time Stamps
| | |
| --- | --- |
| 0:20 | Intro: Let's get the full story, Sarah's truck was stolen, we dive into the investigation! |
| 8:00 | PCA Recap: Chino Rheem wins the Main Event |
| 9:30 | Taking a look at Chino Rheem's career |
| 13:00 | Third-Place Finisher Scott Wellenbach Donates More Than $600,000 to Charity |
| 16:30 | The massive boost to the PokerStars Caribbean Adventure this year |
| 19:45 | What does the future of the PCA look like? |
| 21:30 | Jeff Gross takes us through his bustout hand from the $25k PokerStars Players Championship |
| 31:00 | Ari Engel Wins Second Aussie Millions Ring |
| 32:30 | Opening Event Draws More Than 1,700 Entries |
| 36:30 | Comparing the Aussie Millions to the PokerStars Caribbean Adventure |
| 38:20 | Sean Munjal Wins Largest Major Poker Tournament in Cleveland History for $140,654 |
| 39:30 | GIVEAWAY! GIVEAWAY! GIVEAWAY! Want a free seat to the CSOP event in Vegas on March 2? Listen for details. |
| 43:00 | Thomas Kornechuk Wins WSOP Circuit Thunder Valley for $193,439; Denies Brett Murray Back-to-Back Titles |
| 44:00 | Tommy Angelo joins the show! |
| 45:20 | "Waiting for Straighters", his new book: "This book is about maintaining consistent pre-flop play and it also goes into great detail about the positional consequences of poker." |
| 48:30 | Creating so much content: "It's just a fountain, I don't know where it comes from...I don't play as much as I used to, I'm basically writing all the time, and coaching." |
| 49:00 | Coming up with the word, "straighter" |
| 51:20 | Blending strategy for NLH and PLO: "The concept is fundamentally about getting yourself in situations where your hand has extra equity." |
| 53:10 | What's to come on his articles for PokerNews: "I'm writing basically ten articles at the same time, that are all purely about betting strategy." |
| 56:40 | The value of equity in a hand: "I'm referencing this modern way of thinking about poker. To me, that number doesn't mean anything unless it's a showdown." |
| 59:00 | The value of "straighters": "If you have a straight and the other guy has two-pair or a set, those are the hands that get paid off the most." |
| 1:00:00 | Inspiration to create content: "It's because I feel sort of emboldened by the success that my clients have had." |
| 1:01:20 | Dealing with downswings: "Poker funk shows up in all sorts of forms and all sorts of timeframes." |
| 1:03:00 | More on Tommy's coaching/products on his website |
| 1:07:30 | 2019 WSOP Schedule Almost Finalized |
| 1:08:30 | Major changes to WSOP NL Hold'em structures, discussing new starting stacks |
| 1:11:40 | Paying tribute to Gavin Smith |
| 1:14:30 | Gavin Smith's gofundme Page |
| 1:19:00 | Next week: Chase Bianchi! |
Tell us who you want to hear from. Let us know what you think of the show - tweet about the podcast using #PNPod, and be sure to follow Sarah and Jeff on Twitter.
You can subscribe to the PokerNews Podcast on iTunes here!