Alec Torelli's "Hand of the Day": I Flopped a Monster Draw, Now What?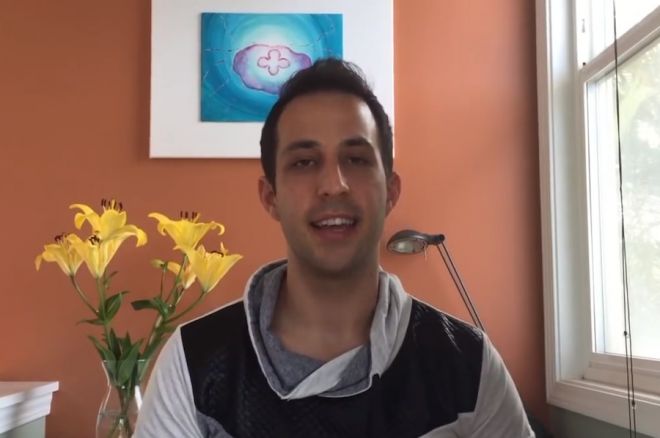 Alec Torelli is a poker professional originally from California, but travels the world full time with his wife, Ambra. Torelli has over $1.5 million in live tournament earnings (including two World Series of Poker final tables and two World Poker Tour final tables) as well as over $500,000 in online tournament earnings. Outside of poker he and his wife manage a million-dollar online business which travels the world with them.
In Torelli's "Hand of the Day" series he analyzes hands played by him and submitted to him by others. Today he considers a tricky hand sent by reader playing in a deep-stacked, turbo event who flops a huge draw against multiple opponents.
* * * * *
One of the strategy questions I'm most asked in poker is "How do I play big draws?" That's why I decided to dedicate an entire video to analyzing every possible aspect of how to make a decision in that situation.

Today's hand is extremely complex. It's a multi-way pot and there are a ton of moving parts. The fact that it occurs during the mid-stages of a tournament and we're sandwiched between two opponents only complicates things further.
I have some cool tips I want to share with you regarding playing big draws, but check out the video first so we're on the same page: 




You get all that?

 If not, that's okay — I've put together a quick checklist for the best times to be aggressive with your big draws (as illustrated in the video). The more of these questions to which you can answer "yes," the better spot you're in to push hard with your draw:
Do you want your opponent to fold?
Is your opponent likely to fold based on your image, history, and his potential holdings? (In other words, can you credibly represent a strong, made hand?)
Do you have a lot of equity (or probability of winning) if you are called?
Are you going to gamble anyway if your opponent were to raise himself? (If so, it's generally better to be the one taking the lead because you give yourself two chances to win the pot: one when you hit your hand, and another if your opponent folds.)


Now it's your turn. 

How do you normally play big draws? What are your strategies? What would you have done in the hand above? 

Your opinion matters. Share your thoughts in a comment below. 

See you next time.
~Alec
P.S. If you liked this video, please share it on social media or with someone you know!
Want to be featured on future episodes of "Hand of the Day"? Simply submit your hands to Alec here.
Follow Alec Torelli on Twitter, Instagram, through Facebook, or via his popular blog.
Want to stay atop all the latest in the poker world? If so, make sure to get PokerNews updates on your social media outlets. Follow us on Twitter and find us on both Facebook and Google+!