Alec Torelli's "Hand of the Day": How to Deceive Your Opponents in No-Limit Hold'em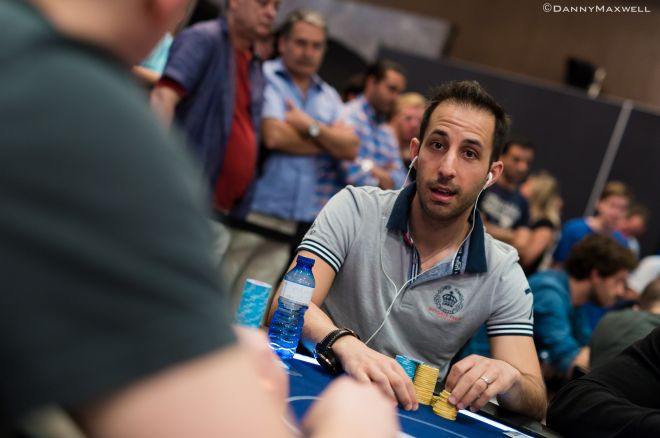 Alec Torelli is a poker professional originally from California, but travels the world full time with his wife, Ambra. Torelli has over $1.5 million in live tournament earnings (including two World Series of Poker final tables and two World Poker Tour final tables) as well as over $500,000 in online tournament earnings. Outside of poker he and his wife manage a million-dollar online business which travels the world with them.
Today Torelli shares another episode of his "Hand of the Day" series in which he analyzes hands played by him and submitted to him by others. This week's hand is one he says is one of the craziest he's ever played, one from the big cash games in Macau.
* * * * *
Deception is the essence of poker. To win at the game players must skillfully convince their opponents their actual hand is precisely the opposite of what it actually is. A bluff is only successful if your opponent thinks you're strong. A value bet only gets paid if your opponent thinks you're weak.
It's fun confusing opponents when we're in the lead, but things get complicated when we're not the aggressor. What do we do, for example, when we think our opponent is bluffing, but we have nothing ourselves? No option seems right.
Folding leaves us frustrated, knowing that we chickened out on trusting our read. Raising is aggressive because we commit ourselves to the hand and need to risk the majority of our chips to find out if we're right. Meanwhile, calling is extremely risky. What if he bluffs again?
In this week's "Hand of the Day" I find myself in this sort of predicament — I know my opponent is bluffing, but I have no hand with which to look him up.
What did I do and how did I react? Check out this crazy, borderline insane play I made and find out!
What are your thoughts? Share some of your craziest, fancy plays in a comment below.
Want to be featured on future episodes of "Hand of the Day"? Simply submit your hands to Alec here.
Follow Alec Torelli on Twitter, Instagram, through Facebook, or via his popular blog.
Get all the latest PokerNews updates on your social media outlets. Follow us on Twitter and find us on both Facebook and Google+!