Bankroll Builders, Vol. 3: Stepping Up Your Game, Part 1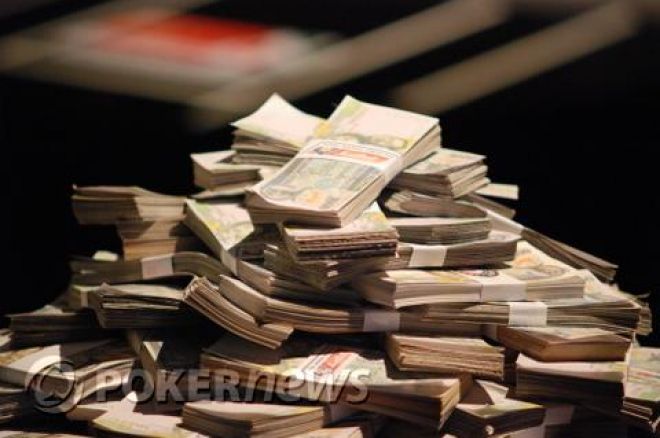 Every poker player dreams of sitting at the final table of a major event. You can feel the lights beating down on you and the cameras focusing on you. This is it. It's your moment to shine and become part of poker history. Then, just like that, you wake up and remember that your $200 bankroll is not going to take you far in the world of big-money tournament poker. Hold on though, all is not lost. Did you know that your $200 bankroll is plenty to get you started on your way to the next big live event with the step satellites offered on PokerStars and many other sites.
What is a step satellite?
Step satellites are geared toward players who don't feel comfortable playing in big-field multitable tournament satellites, or players who simply don't have the time to play for hours in multitable tournament satellites. But if you take the right steps, you can win your way into major events through a series of sit-n-gos — six to be exact. The top finishers in each step move on to the next level, or depending on the payout structure, they get a chance to repeat the step they just finished playing. The final step pays out from one to three entries to a major tournament, like a European Poker Tour event or a World Series of Poker Main Event seat.
How much of a bankroll will I need?
First, determine which step you want to start with. The obvious choice is step one, which costs $7.50. It's always smart to lean toward a conservative bankroll, particularly because most of these sit-n-gos are turbos, so a good indicator would be 30 buy-ins, or $225. If you are planning to start with the $27 step-two tournaments, than you're looking at a $810 bankroll.
When do I move on to the next step?
One of the big differences between table games and step tournaments is that you do not win cash, you win tickets to the next level. We suggest using your entire step bankroll on the step you start with, so if you have 30 buy-ins, play through 30 step ones before moving up. Try to accumulate as many step two tickets as you can, and remember that although you plan on playing 30, sometimes you won't win a step-two ticket, but you will win an additional step-one ticket, giving you a chance to try again. This means you could actually play 40 or more step-one tournaments. While it may be fun to test a higher step before you're ready, it's best to wait until you know exactly how many chances you have at the next level before moving up.
How do I cash out my tickets if I get bored?
Unfortunately, you can't cash out your tickets if you get bored. The only time you can win cash in step tournaments is in step six. Depending on how many event seats are given away, the remainder of the prize pool is paid out in cash. The $215 step-four tickets can also be used for entry into tournaments like the Sunday Million, but other than that, when you make the choice to play step tournaments, be prepared to take it to the finish.
Now that you know what step tournaments are, and how to prepare for them, join us tomorrow where we'll bring you some tips to help you make it to step six and beyond.
Start your step quest by signing up for a PokerStars account today. Also be sure to follow us on Twitter for up-to-the-minute news from around the poker world.