Four Ways Poker Players Can Explore the Casino for Other Edges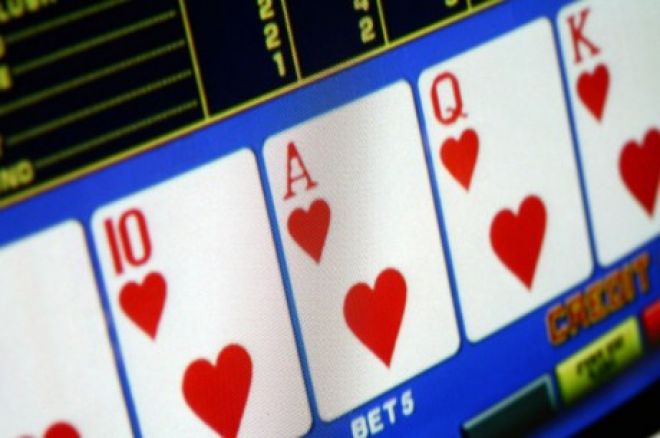 There are some poker players out there who care only about improving their poker games as much as possible. Most of us, though, also want to maximize our total expectation in the casino. Even those of us who are very serious about our poker don't mind making some extra money, too. Although most propositions in the casino are losing ones, good non-poker opportunities do occasionally arise, and preparing yourself to take advantage of them doesn't require onerous training.
1. Find the Freebies
Sometimes the casino will simply give you equity. Keep an eye out for such offers and take advantage when they come along.
Many casinos offer promotions to anyone who signs up for a player's card, and other times you might receive "free play" in random drawings or as a sort of rakeback. Making proper use of these opportunities can greatly improve your long-term earn.
2. Edges Elsewhere
Learning the basics of video poker can improve your ROI (before promotions) to over 99%, whereas if you make intuitive plays and pick bad machines, your return will be much lower. Making $9.90 instead of $8 on $10 worth of free play is a nice improvement, especially if you expect to earn many $10 units of free play over your career. Moreover, improving your play can turn unprofitable promotions into profitable ones. You can learn the basics of video poker at CasinoSmash.
Of course, the majority of casino games are almost always losing plays that you should avoid — even most promotions do not turn machines or any other game into a winning one. Moreover, the casino environment is engineered to induce and sustain compulsive behavior, and some poker players with a history of "leaking" money wisely choose simply to ignore the pit forever. It's certainly not worth risking a personal disaster to chase a few dollars of equity.
3. Sports On the Side
Even if you decide ignore the pit, though, you can make extra money at the poker table. This often comes from side bets that you can make with your opponents. Here your betting partners are not machines, and you can't go to a gaming board with a dispute, so you need to use your judgment to figure out your chances of actually getting paid if you win the bet. Even a 60-40 proposition is no good if you only collect the money half the time you win. Also, side-betting is illegal or against the rules of the casino in some places, so be mindful.
Sports on poker room televisions often provide a source of betting opportunities. This is especially true in casinos without sportsbooks, because game lines take more effort to verify and you're less likely to have a serious sports bettor in your game. Gaining professional-level knowledge of sports odds is difficult, but learning some basics is pretty easy.
For example, in hockey, two-minute power plays and penalty shots are both roughly 2-to-1 underdogs to result in goals. Barring very special circumstances, you will have the best of it if you take the no-goal side at even money. In baseball, roughly 32% of plate appearances end with the hitter on base; the best hitters get on base roughly 40% of the time; and the best pitchers allow their opponents to get on base only 25% of the time.
Knowing these figures will improve your best guess in a given situation — in any event, it will often make your guess better than the next guy's. If he's willing to back a number like 10% or 60% and if he'll pay if he loses, you almost always have a good spot. I've also seen people give loose action on simulcasted horse races to the benefit of their neighbors.
4. Profiting from Props
Besides sports, you can find people willing to bet on how long it will take food or drinks to be delivered, how a floor ruling will go, and nearly anything else. You probably don't want to make these bets with someone who knows the room better than you, and you certainly don't want to bet on a waitress's speed with a friend of that waitress, but there are opportunities here. For example, some people get so frustrated with long waits between opportunities to order a drink that they wrongly assume it will take a long time for a drink order to be fulfilled.
Taking action on the side, or even having a betting slip from a video poker machine, can benefit you at the table, also. Some of your opponents will assume you are there to gamble and ready to give loose action — or, at least, that you're not a nit. Since most of you play in games where you'd prefer your opponents to play a little looser than a little tighter against you, you should be happy to be perceived this way. Either way, you should certainly be aware that suggesting prop bets or revealing that you play other casino games will affect your image.
Conclusion
These are just a few of the ways in which you can make non-poker money when you are at the casino to play poker. Training yourself to find good betting opportunities requires that you develop a keen eye, not just memorize a few statistics. David Sklansky's Getting the Best of It! is a classic on this subject. In that book he gives many examples of expected-value calculations from his own gambling history, and those stories are not just instructive but entertaining.
Meanwhile, if you don't know the basics of expected value, Wikipedia is a good free reference. If you do, getting faster at converting probabilities to odds and back is a useful skill. Again, you don't have to become an expert — if you learn the basics and keep your eyes open in the casino, good spots will appear to pad your bankroll.
Be sure to check out Nate and Andrew Brokos on the Thinking Poker podcast, and for more from Nate visit his blog at natemeyvis.com.
Get all the latest PokerNews updates on your social media outlets. Follow us on Twitter and find us on both Facebook and Google+!