Hold'em with Holloway, Vol. 130: A Pair of One-Outers on the River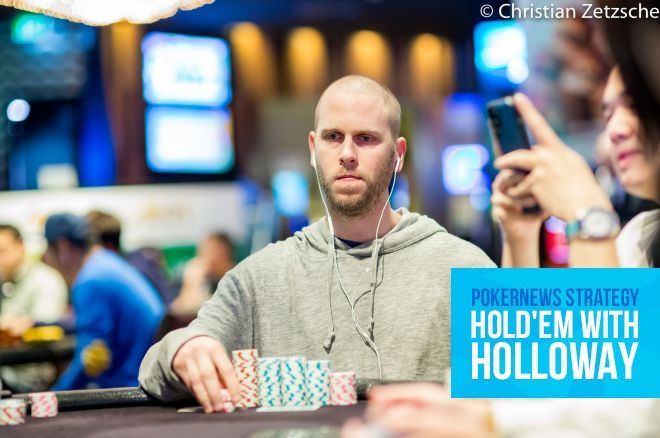 Table Of Contents
Bad beats happen all the time in poker. I see plenty of them whenever I live report a tournament for PokerNews, but to be honest I haven't suffered too many of them as a player in tournaments over the past year. Sure, I wrote about a cooler hand that I endured not long ago, but doesn't classify as a bad beat.
Unfortunately, my lucky streak of avoiding the beats came to a screeching halt when I had the opportunity to play the $1,700 buy-in World Series of Poker Circuit Main Event at Thunder Valley in California. For more on that trip and to hear winner interviews from the eventual Main Event champ as well as high roller winner JC Tran, listen to the latest episode of the PokerNews Podcast with [Removed:139] and myself.
Enter the Freeroll and Play!
Take your seat, wait for your cards, and freeroll your way to the $500k XL Main Event on February 16.
Case Cowboy Drowns Me on the River
My bad beat took place after I'd worked my starting stack of 30,000 up to 80,000. Unfortunately, by the 800/1,600/1,600 level I'd fallen back down to a little over 50,000 when I tightened up. There were some aggressive players at my table, including WPT champ Pat "Flyin' Lion" Lyons, so I decided my best course of action was to be patient and wait for quality hands.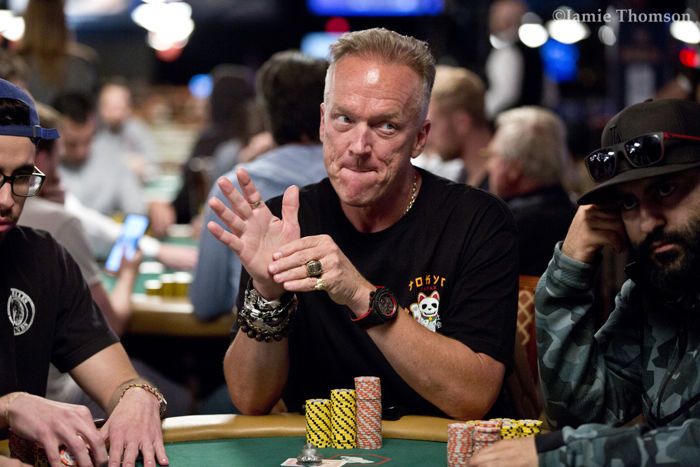 I got my wish when I looked down at
in early position. Obviously, I was excited to see the table chip leader, who had about 150,000, open for 4,000 from under the gun. I was next to act and needed to decide what to do. I initially thought of a three-bet to something like 12,000, but given how the table had been playing I paused a few beats and opted to reraise all in.
I took this route for several reasons. First, I thought my opponents would rule out my holding pocket aces, because who would just jam so big with the best hand in poker? Wouldn't someone with aces want to get value? In my mind, they might put me on a vulnerable hand like a medium pocket pair or a big ace.
Second, if anyone woke up with a big hand such as a pair bigger than tens or maybe even ace-king, they'd certainly look me up given the above and the loose dynamic at the table.
Finally, if the original raiser had even a decent hand he might still take a crack at me with chips to spare.
One by one the rest of the table folded and during this time I could tell the original raiser was itching to call.
One by one the rest of the table folded and during this time I could tell the original raiser was itching to call, which he did after it got back to him. He tabled
and I was primed to double. My patience was about to pay off.
"I folded king-nine," Lyons said, which made me feel all the better.
The
all-club flop didn't concern me much as my opponent didn't have the king of clubs. The
turn meant all I had to do was dodge a king, and according to Lyons there was only one left in the deck.
Well, you've probably deduced from the headline what happened next — the
spiked on the river. The dream came to a sudden halt and I was sent to the rail cursing the poker gods.
While bad beats like that hurt, I'm actually able to move on from them fairly fast. I'm always happy to get stacks in preflop when I hold aces, but sometimes they're going to get cracked. This was one of those times, and that's a pill I can swallow more easily than those times I bust a tournament because I have done something stupid.
Madsen Hits His One-Outer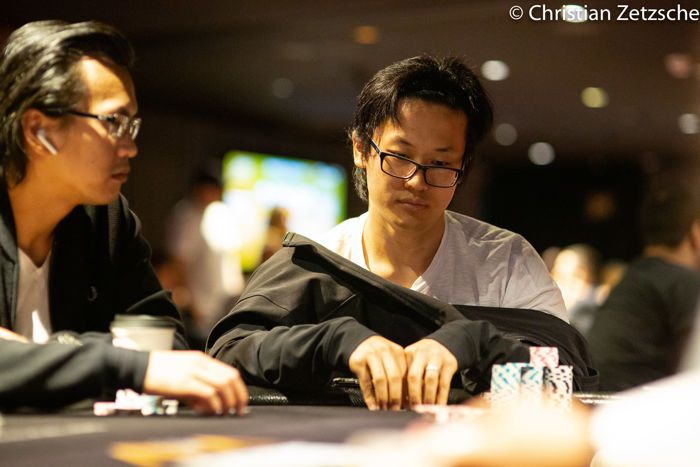 A one-outer on the river always equals max pain, and while I experienced it firsthand, I wasn't alone in my pain as Jeff Madsen was busy inflicting it against two opponents half a world away.
It happened on Day 2 of the 2020 Aussie Millions Main Event. Following a preflop three-bet, a three-way pot saw a flop of
with approximately 40,000 in the pot.
Madsen led for 19,500 from the small blind, after which Martin Zamani raised all in for 54,400 from the under-the-gun position. David Yan then three-bet jammed from the cutoff and Madsen double-checked his cards before calling off for 119,300 total.
"Just put a heart out to make it easy."
Zamani rolled over
for a flush draw and Madsen had
for an overpair, but Yan had them both in a bad spot with
for middle set.
"Just put a heart out to make it easy," Zamani said. The dealer did not oblige and instead put out the
.
It came down to the river and the dealer burned one last time before putting out the
! It was the only out Madsen had, as the ace of hearts would've given Zamani a flush.
Just like that Zamani hit the rail while Yan saw his big chip stack reduced to 36,000. Madsen went on to finish 63rd in the tournament for AU$20,500 while Yan fell short of making the money.
Executive Editor US, PokerNews Podcast co-host & 2013 WSOP Bracelet Winner.