"One of the Purest Forms of Poker": Jason Mercier on Improving Your Reads in 2-7 NL Draw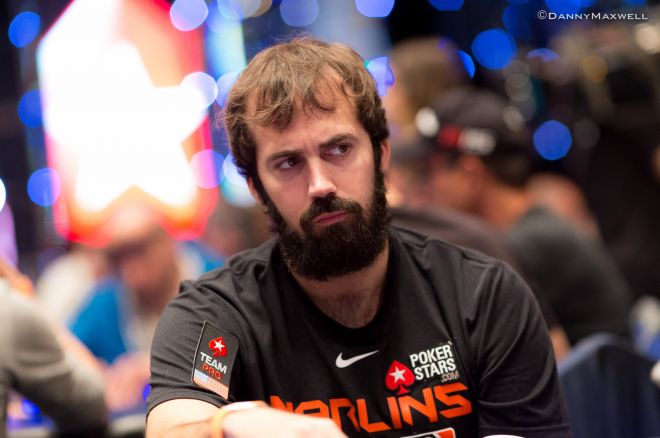 Jason Mercier is clearly one of the top no-limit hold'em tournament players in the world.
The Team PokerStars Pro has also made a name for himself playing pot-limit Omaha events at the World Series of Poker, with two of his three WSOP bracelets and a massive runner-up finish at last year's $10,000 Pot-Limit Omaha Championship coming in that poker variant, all adding to his more than $16 million in career tournament earnings.
However, what some may not know is that the south Florida native has also made two WSOP final tables in a game that's rarely spread outside of some nosebleed mixed games and at the WSOP, yet remains truly near and dear to his heart — no-limit 2-7 single draw lowball.
"2-7 single draw is one of the purest forms of poker, in terms of reading your opponent, whether he has it or doesn't, and whether he has the best hand or your do," Mercier told PokerNews, offering up a rare glimpse into some of the basic strategies he employs playing the game just as Event #7: $1,500 2-7 Draw Lowball (No-Limit) kicked off on Monday.
"In hold'em, you're trying to figure out what your opponent has, but you're also looking at things like equity, and whether you're getting the right price. In this game, it is almost always about asking yourself, 'do I have the best hand, or does he?'"
The basic rules of the game are pretty straightforward. No-limit 2-7 single draw lowball is a five-card draw poker game where the player with the best low hand wins the pot. The aces are high, and flushes, straights and pairs count against your hand. There is a small blind, big blind, and a round of betting where you must come in with a raise, before a single draw. There's another round of betting after the draw, and the betting is no limit.
More than a lot of other games, Mercier says 2-7 makes for a good tournament, and that's a big part of what makes it exciting to play at the WSOP every year.
"It plays really well as a tournament," he said. "There are a lot of games that really don't, like Omaha eight-or-better, for example. It doesn't play well as a tournament because people just don't get knocked out and you get shallow quickly. I feel like with this game, people get knocked out all the time, and it plays deep at certain points. Obviously you get short, too, but I just think it plays really nicely in a tournament format, and it's a really pure form of poker."
In this game, it is almost always about asking yourself, 'do I have the best hand, or does he?'
For beginners to the game, the number one tip Mercier can offer is that you want get involved in pots where you have a pat hand or one-card draws.
"Even [drawing] to nines or eights," he said. "You just really want to avoid the straight draws. For example, I'd rather have
than have
, because [with the latter] the five is no good. Yes, you can make number two [i.e., a 7-6-4-3-2] if you catch a deuce, but with the nine, a
,
,
, or
make you a nine, which is a pretty decent hand in this game."
"I think a lot of people want to, but you should probably not play something like
unless maybe you're raising the button, because you really want to avoid those hands where you can make a straight."
While the hands you choose to play are important, Mercier also says paying attention to how many cards your opponents draw can offer a lot of information, and in turn can inform your own decisions.
"There are a lot of spots where your decisions change depending on how many cards your opponent draws," he said. "For example, let's say you have a
hand. It's better to get rid of the queen and draw to a nine when your opponent takes one. But if he takes two, you can hold on to it, because you're a favorite with that queen. Or let's say you have a jack and your opponent takes three. You should probably never be folding it, because again, your jack is a favorite."
In fact, when it comes to any opponent who calls raises and draws three, Mercier says that's an indication the player may represent a weak spot in the field, and is the type you're going to want to try to exploit.
Finally, continuing with the idea that 2-7 is one of the purest forms of poker, Mercier said using your ability to read your opponents is a major key to success in no-limit 2-7 single draw.
"Definitely one important aspect of the game is being able to read your opponents for strength or weakness, and whether they are bluffing or value betting," he said. "There really is lot of deciding whether or not they are trying to get one over on you."
Want to stay atop all the latest in the poker world? If so, make sure to get PokerNews updates on your social media outlets. Follow us on Twitter and find us on both Facebook and Google+!