Lex Veldhuis Gives PokerNews Readers Three Tips for Starting Out at the Micro Stakes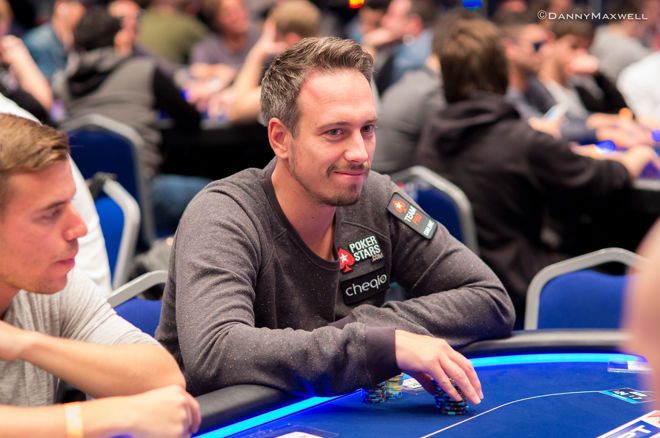 Table Of Contents
He's one of the most popular poker Twitch streamers around and Lex Veldhuis has taken time out from his busy WCOOP streaming schedule to give us three pieces of advice for anyone looking to start out playing micro stakes poker.
With the WCOOP Main Events looming this weekend, these won't have you playing in $10,000+ buy-in online tournaments any time soon. But what they will do is give you a good base of knowledge and understanding of the game to take it to online poker sites like PokerStars.
Without further ado, here are Veldhuis' top three tips for starting out at the micro stakes:
Don't Play for Money
Start with Freezeouts
Be Curious
Don't Play for Money
Veldhuis says the first point for players to understand is that they should start out playing for as little and as cheaply as possible.
Poker is not a quick way to money
"The very important thing is to realise is that you don't start playing poker for money," says Veldhuis. "It's really important that you are swept up by the strategy and the depth of the game because that will make studying easier, that will keep you curious.
"Poker is not a quick way to money, and if it's not quick to money at the start then you might as well not play for anything."
That's why Veldhuis advises playing in freerolls and centroll tournaments. PokerStars has Sit & Go tournaments in the client that players can enter for less than $0.50.
"Start as low as you can," reiterated Veldhuis. "Don't deposit $100, don't deposit $200. Because that means that if you start playing now, and all of a sudden your first $200 is gone. Are you going to deposit again? Then it feels like it's just going to be $200 at a time."
Start with Freezeouts
The second piece of advice Veldhuis gives is to start out with freezeouts. Plain and simple No-Limit Texas Hold'em freezeouts. Turbo or otherwise, Veldhuis says that they'll all be part of the learning process.
---
Adjust Your Game For Freezeout Tournaments
---
"Turbo is fine because you also get to experience some of the later stages which is fine. You don't need to go for all the bells and whistles yet. The more extra parameters are on a game — rebuys, add-ons etc. — the harder it is to learn and the more knowledge you need in order to be profitable.
"At the start, you don't know anything! So just start with normal tournaments."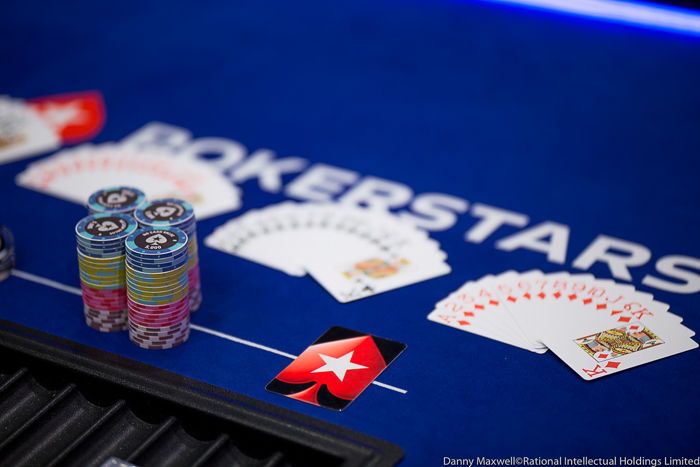 Be Curious
If you are serious about playing poker online, Veldhuis says it is important to be curious and maintain that curiosity every time you want to play.
"It's going to be so hard at the beginning because you're excited to play, you want to play and you want to get out there. But because of the money and preparation needed, you need to just look for knowledge. And if you're curious about poker, then learning and discovering more becomes a lot easier."
I honestly think that you can beat low stakes if you just know what hands to open
"It's very low threshold. If you go online and look at poker opening ranges, there's so much free material. Do you know how long it takes for people to realise that ace-seven offsuit is a bad hand? I honestly think that you can beat low stakes if you just know what hands to open.
---
Poker Ranges: 10 Poker Range Charts to Play Winning Poker
---
"When you first start out everybody's complacent because there are a lot of people who just don't know about the strategy or the stuff that's out there. So, I mean, if you're reading this then just start Googling it and then you're already ahead. If you just learn about what to do with one hand preflop that saves you like one and a half years of playing."
Will Shillibier is based in the United Kingdom. He started working for PokerNews as a freelance live reporter in 2015 and joined the full-time staff in 2019. He graduated from the University of Kent in 2017 with a B.A. in German. He also holds an NCTJ Diploma in Sports Journalism.