888poker Strategy: Preflop Strategy with Dominik Nitsche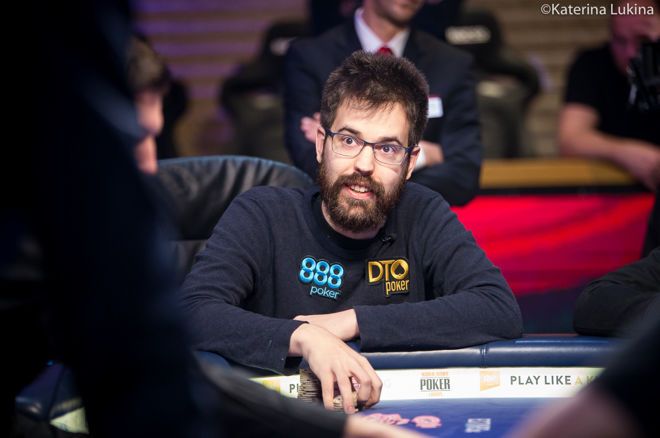 The team at 888poker are back once again with another instalment of their Made to Play strategy videos.
Four-time WSOP bracelet winner and 888poker ambassador Dominik Nitsche explains five tips for preflop play. The content is designed more towards new and beginner poker, so if that sounds like you be sure to watch the video and read the rest of this article.
Fold More from Early Position
It is not ideal to play marginal hands from early position when a majority of the table is still to act. There is a solid chance someone has woken up with a real hand.
The same logic applies when calling a raise, if the under the gun player opens the action and you are next to act with
, it would be wise to fold as you'll often be dominated. Tighten your range and wait for better spots to get your chips in the middle.
Master Short Stack Play
Nitsche suggests beginner players should first learn about preflop strategy, while heavily focusing on short stack play.
Memorising 8-12 big blind shoving ranges from the cutoff or button is really important, as you'll encounter this situation in nearly every poker tournament you play.
Take a Look at Preflop Hand Charts
Having a solid grasp on preflop hand charts will allow you to learn what hands to raise from whatever position you are in when playing poker. It was one of the first things Nitsche did when he started playing poker.
10 Poker Range Charts to Play Winning Poker
See Cheap Flops from the Small Blind
If the action is folded to you in the small blind, you only need to invest half a big blind to see the flop, unless you are up against a truly world class player in the big blind.
Even if it means playing out of position, you are always going to want to see the flop for that price. You should either be entering the pot with a call or raise when you open the betting from the small blind.
Defend Your Big Blind
When defending your big blind make sure you stay away from hands that could potentially get you into a lot of trouble. Hands like king-four and jack-six offsuit will often be dominated by your opponent.
Suited hands as well as connectors will always have the right price to call and if you make a straight or a flush, you're going to win a big pot. This is something you need to do if you want to large-field tournaments.
$88 Free Plus a $400 Welcome Bonus
Now is the perfect time to join 888poker if you have not already done so. Download 888poker via PokerNews, create your free account, and 888poker will give you a free $88 worth of cash game and tournament tickets – this is a free £20 for residents of the United Kingdom – just for reaching this stage.
Your first deposit is matched 100% up to $400 in the form or a releasable bonus. You have 90 days to release as much bonus as you can. Contact 888poker support for more details.
Calum has been a part of the PokerNews team since September 2021 after working in the UK energy sector. He played his first hand of poker in 2017 and immediately fell in love with the game. Calum's proudest poker achievement is winning the only tournament he has ever played in Las Vegas, the prestigious $60 Flamingo evening event.