H.O.R.S.E. Poker Strategy: In the Mix -- The Mental Side of Mixed Games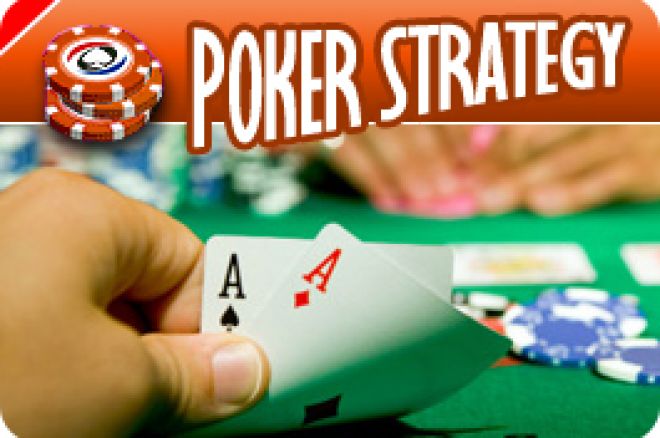 The last several weeks have been a busy time for poker on the west coast of the United States. The L.A. Poker Classic kicked off in the third week of January; it was soon followed in Las Vegas by the Deep Stack Extravaganza at the Venetian and the Mega Stack Series at Caesars. Although all of the offerings at Caesars were of the no-limit hold'em variety, the LAPC and the DSE did have a few mixed-games offerings.
I spent all of January in Australia and the Philippines, covering the Aussie Millions and the Asian Poker Tour. By the time I got home I was itching to play some cards. I had missed all of the early events at the LAPC due to my travel schedule, leaving the LAPC's $1,065 H.O.R.S.E. tournament on Wednesday, February 11th and the DSE's $330 H.O.R.S.E. tournament on Sunday, February 15th as the only legitimate mixed-games tournament options. Since I figured to be in Los Angeles at the end of the month for the Main Event of the LAPC, I settled on the Venetian's $330 H.O.R.S.E. The tournament started at 4pm and expected to draw about 200 players for a prize pool of $60,000.
Everything was looking good up until about 2:30pm Sunday afternoon. Just as it was getting to be time for me to head down to the Venetian, I realized I had zero interest in playing cards that day. Just none. I sat there trying to psych myself up for it for ten or fifteen minutes but it didn't work. Even though this was the only live mixed-games tournament on my radar screen for a while, I was completely unenthused about the prospect of playing the tournament, and eventually scrapped the idea of playing altogether. It didn't make much sense to pay my money and make only a half-hearted attempt at taking down the tournament.
As a general rule I would never recommend to anyone that they "play anyway" if they are considering entering a tournament but can't summon the heart or the desire come tournament day. Most of the money worth chasing in any tournament is at the final table. Absent a staggering run of luck, making the final table requires skill, discipline and focus. The truth, however, is that some forms of poker can be "phoned in" more easily than other forms of poker, especially for a player who plays frequently and puts in a high volume of hands.
That's not the case with mixed games. Even though mixed games are typically played in a fixed-limit structure that some would argue requires less focus than pot-limit or no-limit structures, mixed-games formats typically more focus and discipline than a game like no-limit hold'em or pot-limit Omaha. There are three main reasons for this.
First, the nature of fixed-limit poker tournaments requires that players play more marginal hands and play them to later streets than they would in no-limit and pot-limit tournaments. For one thing, there's no way to hit a big hand and double up in a fixed-limit tournament. A "nice pot" is worth a profit of about six or seven big bets. It is therefore much harder to just sit back and wait for super-premium cards and/or big flops than it is in no-limit and pot-limit games. Beyond that, fixed-limit tournaments require more decisions to be made than their pot-limit and no-limit cousins. It's physically impossible to stack off preflop for all but the shortest of stacks. Therefore, over the course of a fixed-limit tournament, the player will be required to make more decisions than in a game such as PLO or NLHE.
Second, in mixed-games tournaments the game changes are at determined intervals. Sometimes it's every orbit, sometimes it's every level. Whatever the interval, playing multiple games as part of the same tournament is naturally going to require more focus and discipline than just sitting down and getting into a groove playing a single game. If a player isn't "feeling it" before the tournament even starts, how well is he or she going to adapt once multiple games start being dealt at the table?
The final reason not to play when you're not feeling like it is probably the most obvious, but also the most overlooked. Most mixed-games tournaments incorporate at least two stud rounds. Stud is, without a doubt, the most mentally draining of any kind of poker. Keeping track of all of the exposed cards while simultaneously trying to play your own hand and read your opponent's hand is incredibly taxing. If a player doesn't go into a mixed-games tournament with the most upbeat, positive, I-want-to-be-here attitude, he will be at a severe handicap when the stud rounds roll through the table.
Playing any kind of mixed-games format is lots of fun and can serve as a great break from the monotony of playing the same game over and over and over. However, like many other things in life, going into it with a positive mental attitude and as much discipline and focus as a player can muster will vastly improve the chances of a successful result. Who knows? Maybe that's Scotty Nguyen's secret. The "Prince of Poker" recently took down the $10,000 H.O.R.S.E. event at the LAPC. It follows on the heels of his win in the $50,000 H.O.R.S.E. event at the 2008 World Series and suggests that Nguyen is a force to be reckoned with at a mixed-games table.