Mercier and Somerville On Seeking Help from Others to Improve Your Game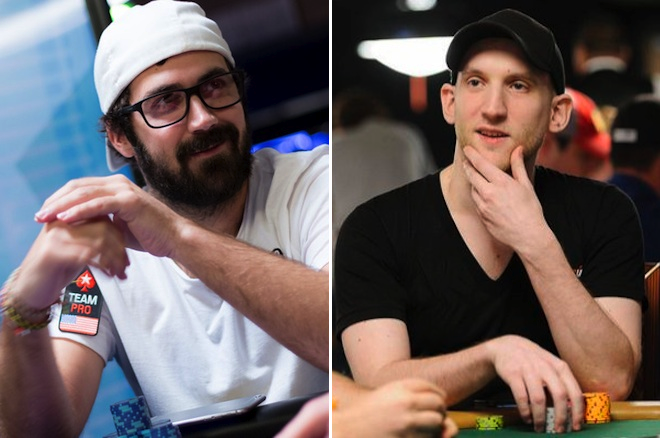 The three-week long 2016 World Championship of Online Poker on PokerStars has just crossed its halfway point, and there have already been a number of highlights in what will ultimately be an 82-event series.
One big one took place earlier this week with the unprecedented $102,000 buy-in Super High Roller. If you missed it, the PokerNews live reporting team provided coverage of the two-day event right here — starting with the first hands and going all of the way through the heads-up deal between "bencb789" and Fedor "CrownUpGuy" Holz and eventual victory by "bencb789."
Another unique aspect of the $102,000 Super High Roller was Team PokerStars Pro Jason Mercier live streaming his play in the event on Sunday over PokerStars' Twitch channel, with fellow Team Pro Jason Somerville on hand as well as a kind of co-host for the show.
Learning from the Jasons
Unfortunately for Mercier, his day didn't go as well as he'd hoped as he busted two entries over the course of the afternoon to finish out of the money.
The first knockout came shortly after Mercier lost most of his stack to Mikita "fish2013" Badziakouski after running pocket kings into the latter's pocket aces. Then on his second try Mercier was felted by Igor "lechuckpoker" Kurganov.
That final hand with Kurganov represented what Mercier himself described as a "close" decision that ultimately went the wrong way for him.
With the blinds 500/1,000, Mercier picked up
on the button and min-raised to 2,000. It folded to Kurganov in the big blind who made it 6,969 to go. Both players began the hand with about 40,000, with Kurganov having Mercier slightly outchipped.
"I think I'm gonna jam, actually," we hear Mercier say as he considers Kurganov's three-bet. "It's fairly close." He ultimately does, then winces a little when Kurganov calls immediately with
. The board didn't help Mercier, and he was eliminated.
"Man," exhaled Mercier once the last card had been dealt. "Should have folded."
He and Somerville broke down the decision a bit afterwards, including talking about the top-heavy payouts (only the top three spots paid), the size of Kurganov's reraise, and how folding had certainly been an option.
As Andrew Brokos tweeted afterwards, it was all fascinating to watch — the hand, the analysis, and the response:
Most fascinating part of this stream is watching in real time as a pro copes with busting a $100K in a marginal spot.

— Andrew Brokos (@thinkingpoker)
Even the Pros Seek Out Help from Others
Just prior to that finish, Mercier and Somerville spent some time responding to a question from Twitch viewer about learning Badugi. That conversation then led to Somerville asking Mercier a broader question about learning new poker variants, generally speaking.
"For those players out there who are trying to learn games besides hold'em... what would you recommend people [do] to get better?" asked Somerville.
"I think doing a combination of trying to play as much as you can and search out videos and watch," said Mercier in response. "A lot of it just comes down to practice. Getting your feet wet in these games, then doing some sort of research or trying to find someone that's better than you that you can bounce hands off of" is a great initial step, he explained.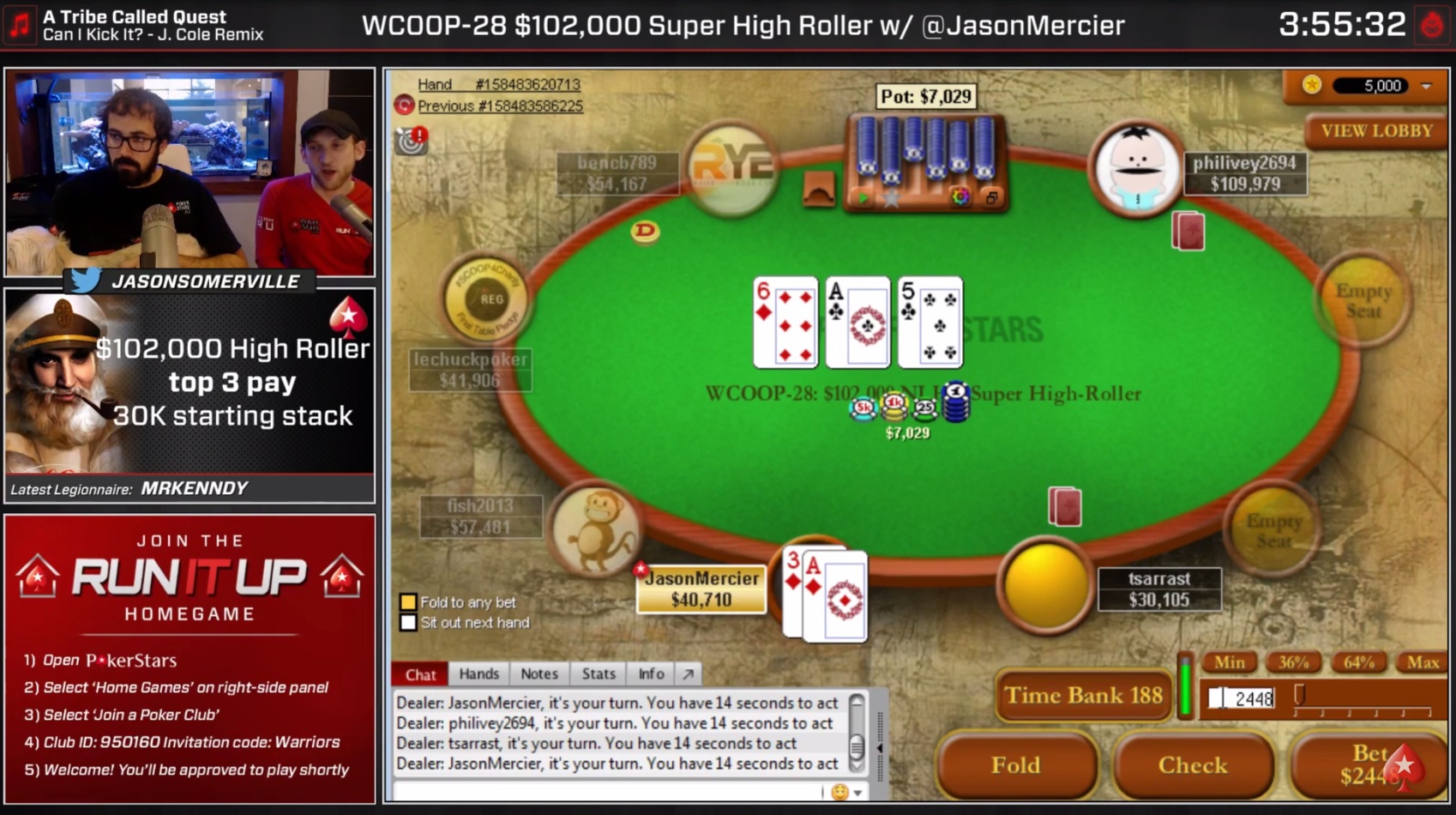 "I definitely improved my game just by jumping into games, and then seeking out someone who I thought was much more experienced in the games [to answer] questions that I had — and I still do it."
Mercier went on to describe how after Day 1 of the $10,000 2-7 Draw Lowball Championship — one of two World Series of Poker events he ended up winning this summer on his way to becoming the 2016 WSOP Player of the Year — he consulted with deuce-to-seven expert Nick Schulman to discuss hands and strategy.
"It was very beneficial, and I gave him a lot of credit after I ended up winning," added Mercier. "He's won that tournament twice and he's definitely one of the best deuce players in the world... I've told him a bunch of times and I think I'm going to tell him again, that it was amazing that we were able to do that. I benefited from it so much."
The conversation continued, with Mercier pointing out how both the expert and the player seeking help — or the "teacher" and "student" — can gain a great deal from such conversations.
We hear pros make this point over and over — namely, that in poker the learning never really stops, and even those at the very top of the game are constantly seeking help as they continue to try to improve their games.
And as the two Jasons' live stream illustrated, there's a wealth of resources out there for poker players seeking out those with more experience in order to help us get better.
The entire Mercier-Somerville stream from Sunday is available to watch on the PokerStars YouTube channel.