Mike "Timex" McDonald Offers Tips for Facing Familiar Players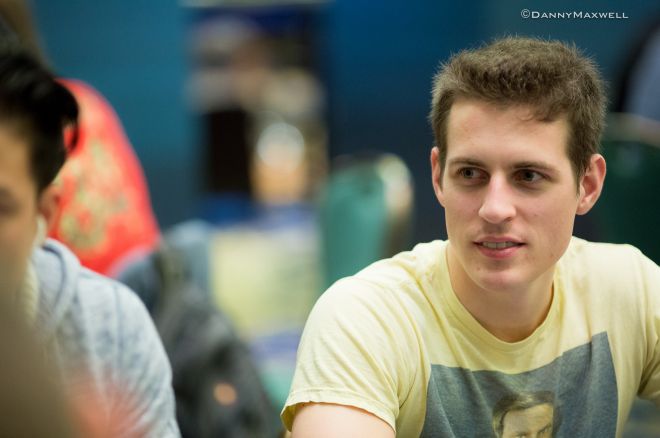 The first big tournament series of the year has kicked off in the sunny Bahamas as the PokerStars Caribbean Adventure is underway. Things opened up at the PCA on Wednesday with the $100,000 Super High Roller, which drew a field of 58 entries, including many of the same familiar faces that populate most of the SHR tournaments around the world.
It might not seem like things that go down in Super High Rollers are applicable to an everyday poker tournament, but one aspect that might have some crossover is the challenge presented when playing against many of the same players over and again, something one might encounter in a recurring home game or on a small regional circuit. Since so many of the SHR players are regulars who sit down across from each other all of the time, they're mostly very familiar with each others' games.
Mike "Timex" McDonald is one such regular on the nosebleed tournament circuit. He fell on Day 2 of the $100,000 SHR when his semi-bluff shove with the nut-flush draw failed against the two pair of Bryn Kenney, but before that went down, McDonald agreed to share some of his thought process when facing players against whom he has significant history.
PokerNews: What kind of a sample size are you looking for against an opponent before you start to make significant adjustments to your game?
Mike McDonald: It depends on how substantial a tendency is. If you see someone open
-offsuit under the gun, you can probably guess that they're a loose player with a sample size of one hand.
But if you see someone three-bet button versus cutoff, they could do that three times in a row and have had good hands all three times. Depending on what it is you're looking for, the sample size can be one or many, many hands.
What's one aspect of poker that increases significantly in importance when facing players who are very familiar with you?
I'd say one important thing is timing. You could have the worst timing tells ever, but until people know what they are, it doesn't really matter. When you get a 100-hour sample size against someone, if you're doing certain things too quick or too slow — if they spot a tendency like you act quickly on all your easy decisions and slow on your tough decisions — it makes it obvious that you have an easy decision or a tough decision.
So I think being consistent with your timing is one of the more important things when playing against good regulars you see all the time.
Is there an aspect that decreases in value?
I would say maybe something like intimidation matters a lot less against the same guys. Something that works against rank amateurs, but all the guys who show up to these things consistently, whether they be professionals or amateurs, are at least serious poker players. A lot of things that go down in value might be some psychological advantages like that.
Do a lot of hands become leveling wars where you both know what each other is thinking?
You both kind of know what each other is thinking, but that doesn't necessarily make it more of a leveling war. Oftentimes, it still comes down to, "All right I call the top two-thirds of my hands and fold the bottom one-third of my hands." It's not like, "He thinks that I think that he thinks this, so he's never bluffing."
Oftentimes, knowing each others' games well makes it less leveling and more sticking to the basics.
How important is mixing in non-standard plays?
I think it really depends. Against people you respect more, you probably make less non-standard plays. Against people you don't respect as much and you know their game well, you probably make more non-standard plays.
Thanks for taking the time, Timex.
Want to stay atop all the latest in the poker world? If so, make sure to get PokerNews updates on your social media outlets. Follow us on Twitter and find us on both Facebook and Google+!