Preparing for the World Series of Poker: Advice from the Pros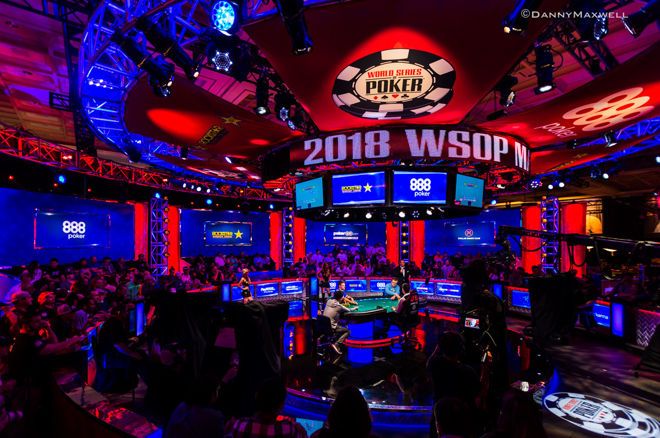 The 50th annual World Series of Poker is just a week away, with the first event kicking off on Wednesday, May 29. Last week, I provided my personal advice for those of you preparing to play WSOP events for the first time. Today I wanted to share with you more WSOP advice from some of the pros — namely, some of the top poker players and industry personnel in the world.
A number of players and others were gracious enough to provide their thoughts about how to prepare either prior to the WSOP or during the WSOP. With all the different recommendations, my hope is at least one of the comments — or perhaps several of them — will be helpful to you as you get ready for the series.
Good luck this summer!
Rest and Relax
In previous years, I've taken vacations prior to the WSOP. Actually, the years I have vacationed I have final tabled the Main Event, so I probably should do it more often. Because it is a long summer, I try to play a limited amount of poker by resting and relaxing prior to heading out to Las Vegas.
During the WSOP, I try to eat healthy because it is such a grind during the summer. I also try to get good 7-8 hours of sleep, so I get good rest before I play.
~Joe Cada, 2009 WSOP Main Event Champion
Prepare Your Body
My advice to first time WSOP grinders is to be as prepared as you possibly can. Take care of your body, eat healthy, and try to get decent sleep. It is a grueling grind and if you neglect yourself, you will be drained by the time the Main Event comes along. Remember, it's a marathon, not a sprint, so condition yourself for the long haul.
~Ryan Riess, 2013 WSOP Main Event Champion
Watch Videos to Warm Up And Learn
One thing I would highly recommend is to take advantage of all of the videos that are available online, especially on outlets such as PokerGO. Watching these videos will help players learn new concepts by watching the best players in the world execute them, and potentially help them understand leaks in their own game. Set aside time to watch and fully analyze these videos to improve your game.
~Maria Ho, 2019 LAPC High Roller Champion
Talk Strategy with Your Friends
Over the years, I really believe that my game has improved because I review poker hands with my fellow poker buddies. I get to discuss my strategy, but I also hear strategies that my friends may have used that are different than my own. Hearing these different ideas has allowed me to understand other ways to play the hand, but also how another player may play a hand against me. Now, at the WSOP, I can adjust to these different styles easier as I have already discussed it with my friends.
~Josh Reichard, 11-time WSOP Circuit Ring Winner
Bankroll Management
If you plan on coming out to the WSOP for the first time, I would suggest to make sure you consider your personal finances carefully. Then, plan out all the events you are potentially going to play and set a WSOP playing budget accordingly. You want to enjoy yourself and have a great time, but pace yourself. You don't want to go beyond your means and allow finances to become an issue. We want you to come to the WSOP and make positive memories that will last a lifetime.
~Jack Effel, WSOP VP
Dress Accordingly and Be Prepared
The WSOP can be overwhelming as a first-timer. Take a full day to walk around, grab a drink, take photos — overall, just be a tourist. That way when you're ready to grind you can focus on just poker.
Bring an extra phone battery and dress in layers. Playing with 5 percent battery life feels like a constant money bubble sweat. Also, the Rio can be a literal cooler some days, so even if its apocalypse weather outside, you could chill beer inside.
~Tana Karn, RunGoodGear CEO and President
Utilize All the Information at Hand
When preparing for a tournament, such as the Casino Employees event, the first thing I always do is look over the structure sheet. This information can be found either online or on site at the Rio. This will have all the pertinent information such as structure, starting stack, breaks, and how long we'll play on Day 1.
From there, I can formulate a strategy and plan my day accordingly (e.g., what I'll do on the breaks). I recommend pulling up the structure sheet on your phone for easy reference throughout the tournament.
~Chad Holloway, 2013 WSOP Casino Employees Event Champion and PokerNews' Head of Live Reporting USA
Enjoy the Entire Experience at the WSOP
The WSOP is obviously a really special event for me. I remember my first time walking into the Rio. It was surreal to see endless poker tables and hear chips being shuffled.
If this is your first time, I would say make sure you make it an overall good experience. Don't overextend yourself financially or physically. Enjoy everything about the WSOP by playing in a tournament, testing out the cash games and sit-n-go's, and checking out the different poker rooms throughout Las Vegas.
Overall, don't worry about your results. Play well, but remember to enjoy yourself. I hope the WSOP is an experience that you will always remember.
~John Cynn, 2018 WSOP Main Event Champion
Appreciate the Moment and Opportunity
My best advice for a first-time trip to the WSOP would be to keep a mindset of "Happy to be here." Don't preoccupy yourself thinking about results — just focus on making the most of the opportunity you have available. Play your best, be fully open to the experience and don't try to force results. Las Vegas is like nothing else and you should enjoy every day.
Aside from the opportunity of the massive prize pools, you have the opportunity to learn and improve. There are so many great players in Las Vegas. I would recommend trying to make friends with some and talk to them on breaks. You can learn so much talking about a hand for five minutes every break. You will be a totally different player by the time the series is over.
Like Frank Sinatra said, this town is a "make you town" or a "break you town." Nowhere else do you have such an opportunity to make a fortune or bust your roll. Remember that it can "make you" even if you don't win big. If you take the opportunity to grow from the experience, and are smart with your bankroll, then you will have a great summer regardless of your results.
~Jack Sinclair, 2018 WSOP Europe Main Event Champion