WSOP 2018: Preparing Your Pot-Limit Omaha Tournament Strategy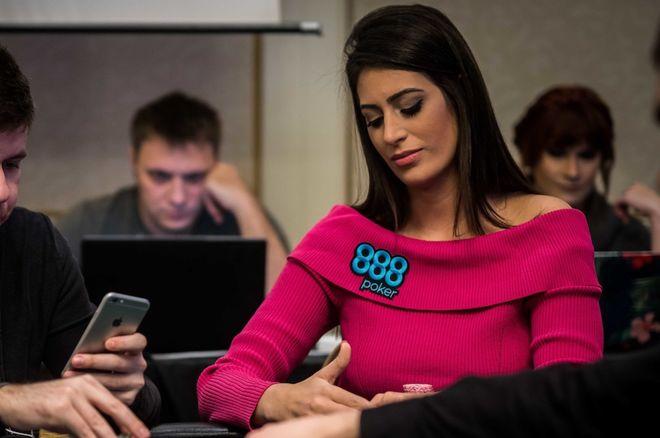 This is the time of the year when poker players all over the world experience the most excitement and intense preparation. After all, the 2018 World Series of Poker in Las Vegas starts in just three weeks!
The WSOP is great for pot-limit Omaha players like myself, because there are a lot of PLO events on the schedule:
| Date | Tournament |
| --- | --- |
| June 3 | Event #11: PLO GIANT - $365 Pot-Limit Omaha |
| June 8 | Event #19: $565 Pot-Limit Omaha |
| June 12 | Event #26: $1,000 Pot-Limit Omaha |
| June 14 | Event #30: $1,500 Pot-Limit Omaha |
| June 20 | Event #42: $25,000 Pot-Limit Omaha 8-Handed High Roller |
| June 22 | Event #47: $565 WSOP.com ONLINE Pot-Limit Omaha 6-Handed |
| June 23 | Event #49: $10,000 Pot-Limit Omaha 8-Handed Championship |
| July 6 | Event #67: $1,500 Pot-Limit Omaha Bounty |
| July 8 | Event #69: $3,000 Pot-Limit Omaha 6-Handed |
By the way, that low buy-in PLO GIANT tournament (Event #11) that starts on June 3 is an interesting one. There will be five Day 1 flights every Sunday night throughout most of the WSOP (June 3, June 10, June 17, June 24, and July 1). Those who make it through their Day 1 flight will then come back for Day 2 on July 2, with the final day following on July 3.
PLO also comes up as part of the mix in the two Dealers Choice events (Events #12 and #18), the two Eight Game Mix events (Event #22 and Event #33, a.k.a. the Poker Players Championship), the "Mixed Big Bet" event featuring seven different no-limit and pot-limit games (Event #40), and in a Mixed NLHE/PLO event (Event #72).
There's also a "Mixed Omaha" event featuring PLO Hi-Lo, Omaha Hi-Lo, and Big O (Event #35) as well as a couple of other PLO Hi-Lo tournaments on the schedule (Events #53 and #60).
If you are a pot-limit Omaha cash game player and you are planning to try your chances in some PLO tournaments this summer, be prepared to make some adjustments to your game if you want to do well.
The first levels of a PLO tournament are pretty similar to cash games in terms of being able to play many hands and having a lot of room to operate, primarily because during those early levels you are many big blinds deep as in a cash game.
Even so, I still heartily recommend that you practice smart starting hand selection preflop even during these early levels. This will be a good time for you to profit off of opponents who aren't so selective — the ones who like to play and see many flops no matter what four cards they are dealt. By simply being more judicious with the hands you play, you'll benefit from these players' mistakes without too much effort.
When the blinds are cheap, it is very common to players to limp their hands and then call raises, which means you will frequently face multi-way pot situations during the first few levels. This is why you should be aware to avoid squeezing with vulnerable hands that might get you into trouble after the flop.
Once you get deeper into the tournament, you will have to decrease the variance and play even tighter. One of the obvious tournament principles is survival (however much we sometimes forget it).
The fact that PLO tournaments don't feature antes gives you more time and increased opportunities to pick nice spots to get involved. You definitely don't need to rush things and force situations, nor should you feel overly desperate if you're stack has been reduced to 10-20 big blinds.
In a PLO tournament, 10-20 BBs is still a decent stack. You still have a good chance to make the money when on the bubble, as well as to get back in the game thereafter to try to make a deeper run.
Whether you're in Las Vegas this summer or elsewhere playing pot-limit Omaha tournaments, having solid fundamentals can enable you to rock in any category. I wish you all the best of luck!
Primarily an online player, 888poker Ambassador Vivian "Vivi" Saliba has recently collected numerous live cashes including making the money in both the 2017 WSOP Main Event and 2017 WSOP Europe Main Event. Pot-limit Omaha is her favorite variant, and among her many PLO scores is an 11th place in the $10,000 Pot-Limit Omaha 8-Handed Championship at the 2017 WSOP.