WSOP 2023: Strategy Tips for Freezeout Tournaments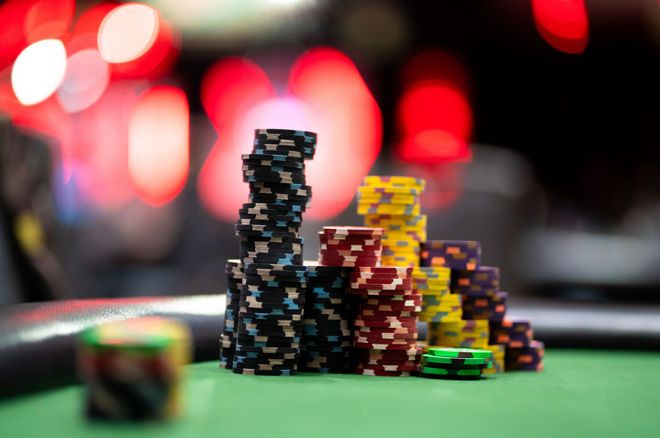 The 2023 World Series of Poker (WSOP) is firmly underway and has seen highlights including an epic Main Event entrance from Phil Hellmuth and Dan "Jungleman" Cates and a resounding "Shuffle Up and Deal" by 2006 Main Event champion Jamie Gold.
Not only this, players at the series have also seen several freezeout tournaments take place, including Event #28: $1,500 No-Limit Hold'em Freezeout, Event #59: $3,000 No-Limit Hold'em Freezeout and Event #46: $500 No-Limit Hold'em Freezeout. Of course, the Main Event also plays as a freezeout.
The current poker tournament scene is dominated with events with multiple rebuys and unlimited re-entries, so poker players could be forgiven for forgetting a thing or two when it comes to single bullet events. Luckily, PokerNews has got your back in helping you prepare for the remainder of the WSOP freezeout events, so keep reading as you could pick up tips on how to build up a big stack which could help you join the below list of champions.
2023 World Series of Poker Hub
Bookmark this page! All you need to know about the 2023 WSOP is here.
What is a Freezeout Tournament
Arguably the purest form of tournament poker, the term freezeout comes from the fact that once you are eliminated from the event, you are frozen out and cannot re-enter the field.
Freezeouts have been less of a feature in poker tournament series over the years as poker players look to events with mouth-watering guarantees that re-entry tournaments bring. Due to the nature of freezeouts their tournament prize pools, other than the WSOP Main Event, are often dwarfed by their re-entry counterparts.
One benefit of these events is that they level the playing field to a degree. For example, if a recreational player were to bust out a pro or big poker name, that player would only be able to participate in the tournament from the rail. This stops players with the biggest bankrolls having an advantage over a large portion of the field who only may be able to fire one or two bullets.
Strategy: The Three Stages of Freezeout Tournament Poker
Early Stage
If you register for a freezeout tournament at the start of the event, you'll find that you have a lot of big blinds to play with. Now just because you have a load of chips to play with, it does not mean you need to put them to use from the get go.
It has often been theorized that conserving chips should be the game plan in the early stages of freezeout poker tournaments. Of course you should be going for as much value as possible with your made hands; however, there's no need to jeopardize yourself with marginal hands. There will be future spots to get someone's stack, so remember that patience is key in the first few levels.
There is the argument that you should play more with more aggression in the early stages in this format as you may be able to capitalize on the mistakes of weaker players and punish them. However, if a read in a tricky spot is incorrect, you could find yourself in survival mode early on or even eliminated.
Early Stage Top Tips
Don't commit chips with marginal hands
Patience and discipline will help you avoid difficult situations
Go for maximum value with your strong made hands
Can You Know What Their Cards Are By the Way They Hold Their Eyes?
Middle Stage
How you play the middle stages of freezeouts is entirely dependent on the size of your chip stack. The main idea remains the same in that survival should be priority number one but you need to be more proactive in this part of the tournament.
Now, unless if you are monster stacked, you'll often find yourself having a 30-50 big blind stack at this stage of the event. If you find yourself with a middling number of chips at this stage, you'll want to start stealing blinds more often. The best way to do this is to put pressure on the blinds in unopened pots when you're in the late positions on the table. You can raise preflop with a wider percentage of hands and your bets will find less resistance as you only need a couple of players to fold for you to pick up the blinds and antes.
You want to do this more here than in the early stages as the chips have greater value at this point in the game and picking up around two or more big blinds when you have thirty-something stack is a significant increase.
On the flip side, you should also try to avoid pots with opponents who cover you. These players can put you in some awful situations where you may find yourself at risk of elimination. If you have a really strong hand, of course you should get your chips in the middle, but like the early stages you should be more weary with your middling strength hands.
Another factor to consider when in the middle levels is bubble play. It is very likely in large field freezeouts that the money bubble will take place at this point. This another spot where you can apply pressure on shorter stacks to steal pots, as those with just a few big blinds will want to fold their way to the money.
Middle Stage Top Tips
Put small stacks under pressure near the money bubble
Avoid confrontations with bigger stacks
Be more aggressive in late positions to steal blinds
Hand of the Week: Rollercoaster Between Kerstetter and Hegedus
End Stage
At this point, hopefully you have made the money and guaranteed some profit for the day. Like the above section, how you play the later stages of these tournaments is dictated by how many chips you have managed to accumulate throughout the previous levels.
Here is where you should have a winning game plan, you've made it this far so you should be aiming to be walking away with the first place spoils, especially if you have a big stack.
As one of the chip leaders, continuing to put pressure on smaller stacks will chip you up and whilst simultaneously grinding your opponents down. You also have the benefit of not hurting your stack too much if you need to fold preflop if someone moves all-in or three-bets your open. You can play a bit riskier to really put other players in uncomfortable situations.
If you find yourself around the 10-15 big blind mark, you're going to want to play in a matter that is shove or fold. Stealing the blinds here is where chips are at their most valuable, so again picking up those couple of blinds are so important. In later positions, getting your chips in the middle with any ace, strong broadway cards, pairs and some suited connectors are all fine moves to make, however you should memorise push/fold charts from all positions at the table to ensure your play is the correct one.
You should take the time to grasp the basics of ICM and end game play for when you're close to or at the final table. Sometimes what looks like a call should be a fold based on the stacks around you and the prizes on offer.
End Stage Top Tips
With a big stack, continue to put pressure on shorter stacks
Pay attention to ICM
Learn push/fold charts
If you want some more tournament strategy to increase your chances of freezeout tournament glory, we highly recommend the following articles:
Calum has been a part of the PokerNews team since September 2021 after working in the UK energy sector. He played his first hand of poker in 2017 and immediately fell in love with the game. Calum's proudest poker achievement is winning the only tournament he has ever played in Las Vegas, the prestigious $60 Flamingo evening event.