Deaf Poker Australia Raising Awareness at the Aussie Millions

Level 4 : 150/300, 25 ante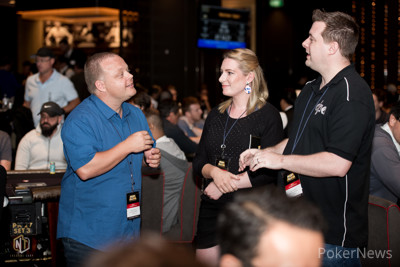 As well as a whole host of staff, tournament directors and others roaming the floor on Day 1a of the Aussie Millions, are representatives from Deaf Poker Australia.
Landon Blackhall is the Deaf Poker Australia tournament director. As a hearing person, he's been involved in Deaf Poker Australia for nine years.
"I've been accepted into the community as if I were family. As a result, I've learned a new language, but for me and all the guys, it's voluntary and purely for the love of the game."
Blackhall is joined by Nikolas Schlie and Alisha Wormald who are part of the newly formed DPA player's advisory committee. Schlie final-tabled the 2012 Deaf Poker Australia Championships, and has two other five-figure wins on his poker resume, including a A$14,000 WPT League title in July 2017.
Wormald, meanwhile, is a two-time DPA New South Wales ladies champion. She also final tabled the WSOPC Ladies Event in Sydney in November 2016 and designed the DPA logo.
"The player's advisory committee," continued Blackhall, "Is all about learning what to do behind the scenes when they're organizing our events. It's a little bit of training in reporting and just managing tournaments."
"We're just trying to raise awareness for all the deaf community about deaf poker. There's a lot of passion worldwide for deaf poker organizations. I know that Ireland and Canada both have their own groups. There's a lot of European deaf poker organizations as well.
"It's a growing sport and a unique sport in that the deaf community is on the same playing field. There's no disadvantage for deaf poker players when it comes to poker. We really want to start promoting the potential for what poker can provide to all our players and really prove that poker is a game for everyone."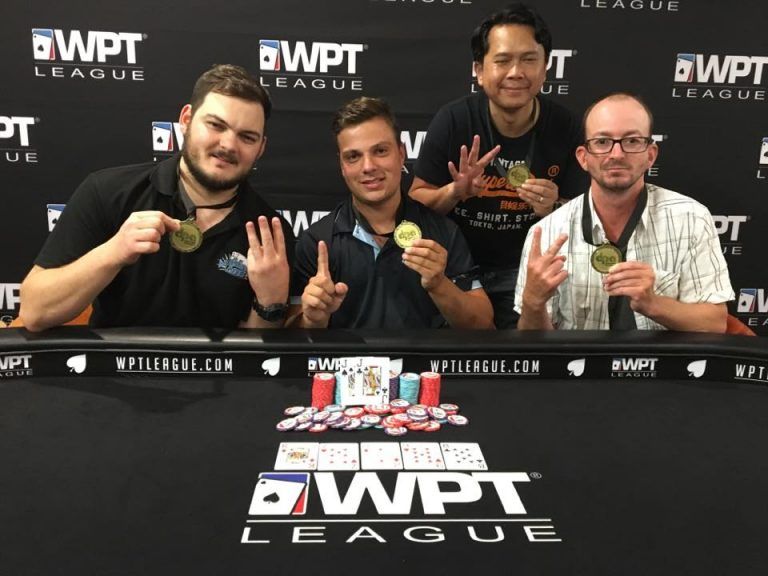 All DPA's events are tailored towards deaf players. Blackhall says that, to them, it's all about the social interaction and just the competitiveness of poker. He says that a number of deaf players attempted to satellite into the Main Event this year, but there is yet to be any success.
"One of our reporters here today qualified two years ago, so there's some awareness about these bigger events. But within the deaf community, it's a new audience. Our goal here is to introduce the deaf community to bigger "mainstream" i.e. non-deaf events."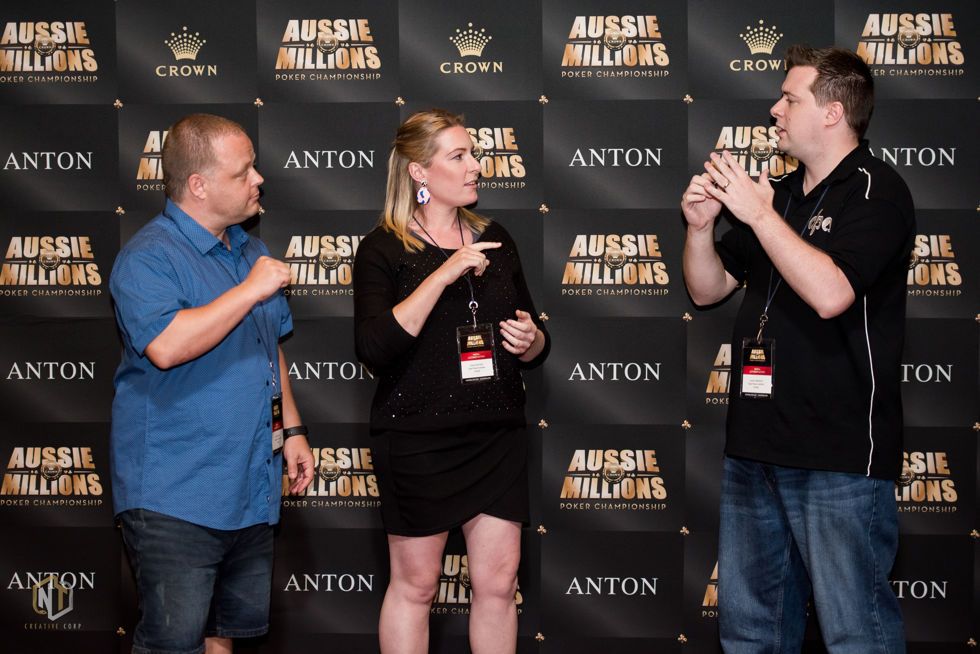 Coming up in October is 'DPA X' - the tenth anniversary of the Deaf Poker Australia Championship. The A$250 Main Event will have an estimated A$30,000 prize pool, and will also serve as both the Australian and International Deaf Poker Federation World Championships.
"It's a fantastic expansion," said Schlie. "I'm very excited. It's a great opportunity for it to come here to Australia. Poker gives deaf players more confidence. We have a home community games in the Australian states. There's a lot of deaf competition at home to learn the skills. The next step is to go to the State championships which have been very successful for a number of years."
For more information about Deaf Poker Australia, and to see results from past events as well as information on all upcoming events, head to deafpoker.com.au.