Event #16: $3,150 Heads-Up NLH
Event Info
Level Info
| | |
| --- | --- |
| Level | 2 |
| Blinds | 100 / 200 |
| Ante | 200 |
Players Info - Day 2
Event #16: $3,150 Heads-Up NLH
Day 2 Completed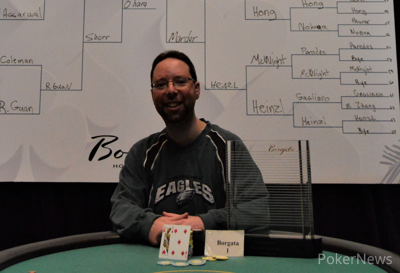 Event #16 of the Borgata Poker Open was the $3,150 Heads-Up NLH, which saw 51 players vie for the BPO trophy. After several rounds, it was Mike Marder finishing as the last man standing to capture a $59,362 first-place prize and his third BPO trophy. He has now earned over$1.3 million throughout his tournament career.
The New Jersey pro made short work of his first few opponents on his home turf and faced off with Ian O'Hara in the final round.
"I picked some good spots and also feel like I ran good in the final match," Marder said.
Marder cruised through the first match of the finals in no time but things didn't come so easy in the second. The two players battled it for nearly an hour until Marder eventually came out on top.
2019 BPO Heads-Up Results
| Place | Player | Prize |
| --- | --- | --- |
| 1 | Michael Marder | $59,362 |
| 2 | Ian O'Hara | $29,682 |
| 3 | Adam Zeltser | $14,841 |
| 4 | Shannon Shorr | $14,841 |
| 5 | Joshua Heinzl | $7,421 |
| 6 | Andrew Ostapchenko | $7,421 |
| 7 | Ricky Guan | $7,421 |
| 8 | Arian Stolt | $7,421 |
Ian O'Hara raised to 500 and Mike Marder re-raised to 1,800. O'Hara called and they saw a flop of
and Marder continued with a bet of 1,600.
O'Hara called and both players checked the
turn card.
The river was the
and again both players knuckled the felt. Marder turned over
and O'Hara fired his hand into the muck.
| | | | | | |
| --- | --- | --- | --- | --- | --- |
| Mike Marder | | | | 28,800 | |
| Ian O'Hara | | | | 11,200 | |
Level:

2
Blinds:

100/200
Ante:

200
It was a lightning fast first match here in the Heads-Up NLH finals that lasted less than 20-minutes.
Mike Marder came out on top and he takes a 1-0 lead in the best out of three finals round.
The players are now on a break and the second match will begin in just a few moments.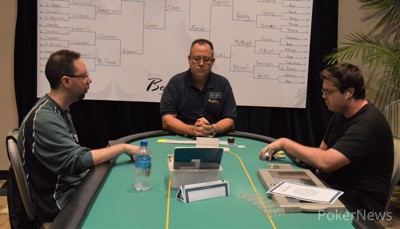 Mike Marder and Ian O'Hara have returned to the Event Center to face off here in the Event #16: $3,150 Heads-Up NLH finals.
One of these players will be crowned the BPO Heads-Up Champion earning $59,362 and the trophy.
Payouts
1. $59,362+BPO Trophy
2. $29,682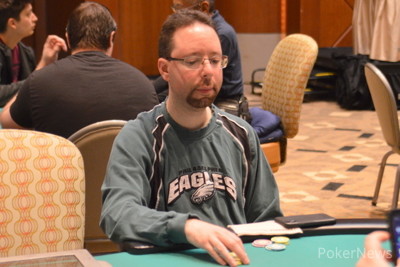 The Event #16: $3,150 Heads-Up NLH final match is now set. Mike Marder defeated Adam Zeltser in the semi finals to advance.
The New Jersey pro Marder will be facing off with Florida pro Ian O'Hara here on his homecourt.
We will be crowning our BPO Heads-Up NLH champion here tonight and one of these players will take home $59,362 and the BPO trophy.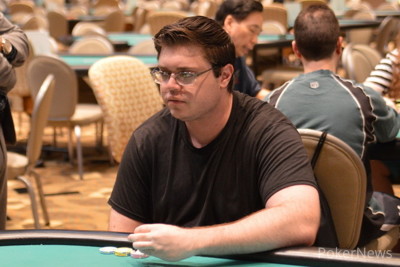 Ian O'Hara has bested poker pro Shannon Shorr in the semifinals, sending Shorr to the rail in 4th place, earning $14,841.
With lifetime earnings approaching $8 million, Shorr was the most accomplished player in the field. He's been ousted, however, and O'Hara awaits the winner of the Zeltser/Marder match to see whom he will face in the finals.
That match is currently underway and Michael Marder is up one game to none over Adam Zeltser.
Semifinal Matches (winners in bold)
Ian O'Hara vs. Shannon Shorr
Adam Zeltser vs. Michael Marder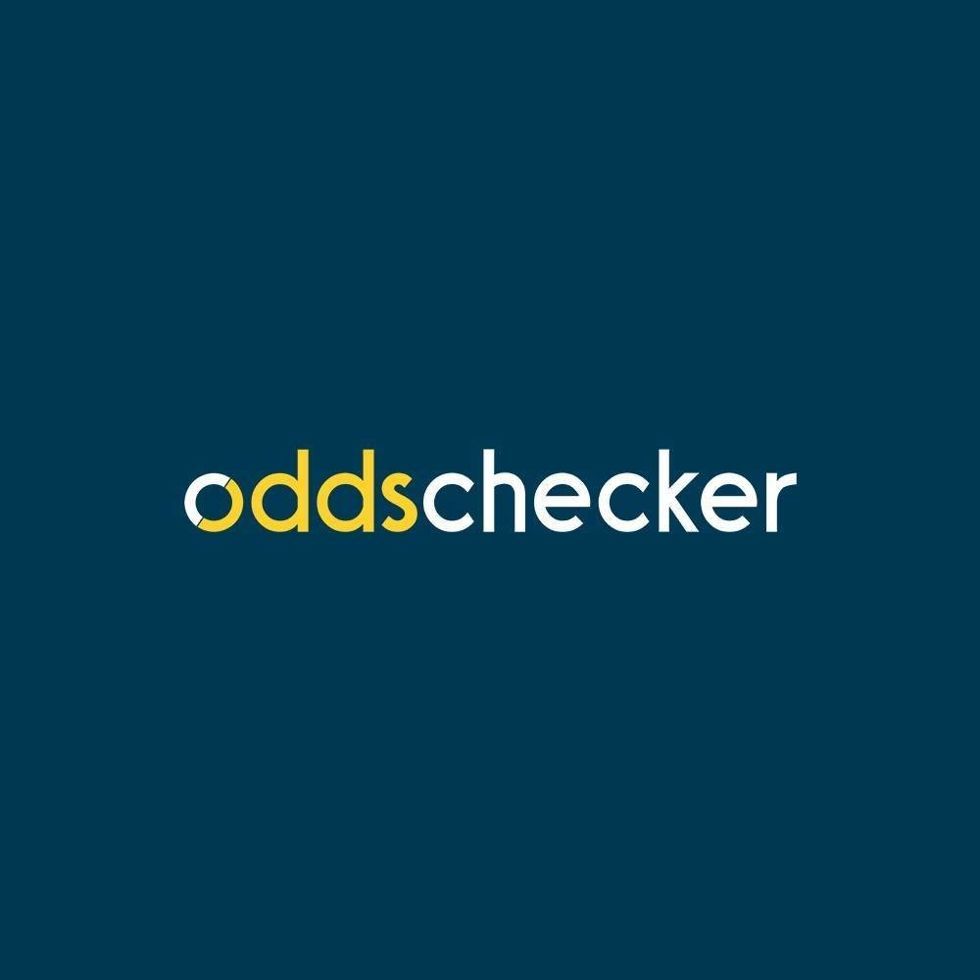 If you're enjoying PokerNews live updates from this event, be sure to check out our sister site Oddschecker US, an all-inclusive sports betting portal offering odds, tips and offers from sports including football, basketball, baseball, hockey, and soccer.
Betting Highlights
Who we are
Launched in the UK in 1999, Oddschecker is now the leading odds comparison site, and a betting destination enjoyed by millions of users around the world. As a trusted betting affiliate we only partner with the best and most trusted brands in the industry and support real-time price updates, offers and promotions. We give you, the user, the power and control to find the best bet for you. And, don't forget, our site is 100% free to use. We don't take a cent from you. We simply ensure you get the opportunity to place the right bet at the best value.
What we offer
Sports Betting Odds: Real-time prices from all the top bookmakers. If a sportsbook has odds on an event, you're likely to find them here. We've got every sport under the sun covered!
Betting Offers: All the best promotions, including great sign-up offers for new customers, and exciting promotions open to all punters.
Betting Tips: We help you pick winners by providing expert picks and previews from those in the know. Make sure you're always on the front foot with your betting and take advantage of our insights and stats.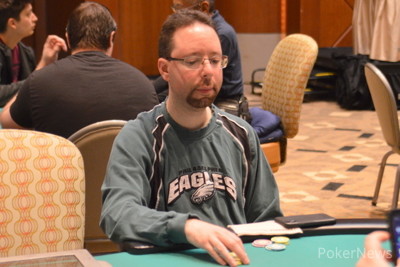 Michael Marder defeated Joshua Heinzl in their heads-up match, so Marder is the fourth and final player to advance to the semifinals and lock up a cash of at least $14,841. Joshua Heinzl finished in 5th place, earning $7,421.
Elite Eight Results
(Winners in bold)
Ian O'Hara vs. Andrew Ostapchenko
Shannon Shorr vs. Ricky Guan
Arian Stolt vs. Adam Zeltser
Michael Marder vs. Joshua Heinzl
The Final Four
These are the semifinal matches:
Ian O'Hara vs. Shannon Shorr (underway)
Adam Zeltser vs. Michael Marder (beginning shortly)