Event #13: $400 Almighty Stack
Days: 1d
Event #13: $400 Almighty Stack
Day 1d Completed
Level 17 : 5,000-10,000, 10,000 ante
The final Almighty Stack flight drew 1,060 entries bringing the Almighty Stack total to 3,363 entries. There are approximately 275 day 1d players advancing to Day 2.
Brent Hart put the overall Almighty Stack chip lead in the bag with a staggering 1,758,000. Steve Warmuth also put a monster stack in the bag this flight with 1,349,000 and Kenny Han will return near the top with 1,026,000.
Some of the other players to bag big this flight include Alex Rocha (991,000), Gerar Petrocelli (968,000) Shehryar Samson (962,000), and Joseph Couden (930,000).
Approximately 850 players will return Friday January 24 at 12 pm local time in the Event Center to resume Day 2 play. A full list of day two chip counts and seating assignments will be posted before the start of play.
Level 17 : 5,000-10,000, 10,000 ante
Player
Chips
Progress

Brent Hart

1,758,000

Steve Warmuth

1,349,000

Kenny Han

1,026,000

Alex Rocha

991,000

486,000

Shehryar Samson

962,000

Joseph Couden

930,000

155,000

Artur Dukaj

865,000

803,000

Robby DeVries

850,000

Stephanie Hubbard

555,000

Phong Nguyen

530,000

380,000

Tyreem Williams

444,000

Matt Stout

404,000

Will Givens

155,000

-360,000
Level 17 : 5,000-10,000, 10,000 ante
Dan DiZenzo moved all in from 82,000 from the hijack and the player in the small blind called. The big blind put his last 30,000 in the pot and the hands were shown.
Small Blind:

Dan DiZenzo:

Big Blind:
The board ran out
and the small blind improved to a full house to send both players to the rail.
Level: 17
Blinds: 5,000/10,000
Ante: 10,000
Level 17 : 5,000-10,000, 10,000 ante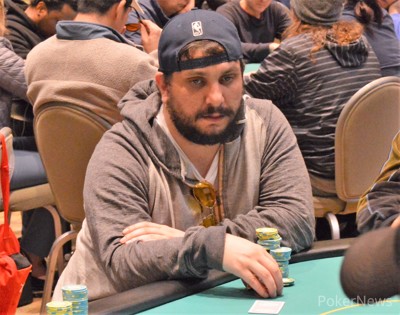 The players have returned from break and Joey Couden continues to climb. Couden is certainly no stranger to the Almighty Stack as he has already made the final table twice in this very event.
He finished 4th in the 2015 Almighty Stack for over $60,000 and 3rd November 2019 for over $55,000.
There are less than two levels of play left in the night and Couden is sitting behind a healthy stack of 775,000.
Level 15 : 3,000-6,000, 6,000 ante
The Day 1d Almighty Stack players are now on their last 20-minute break of the night. When play resumes there will be just two more levels of play left in the night.
Level 15 : 3,000-6,000, 6,000 ante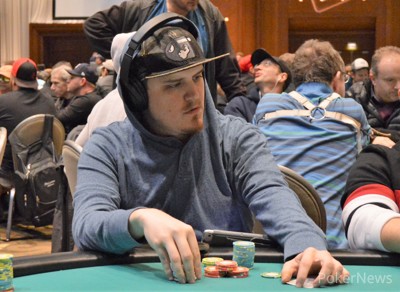 In one of the last hands of the previous level Will Givens raised to 11,000 from middle position and Alex Rocha defended his big blind. They went heads up to the
flop and Rocha check-called a bet of 15,000 from Givens.
The turn was the
and both players checked. The
completed the board and Rocha bet 10,000.
"I just want to see it" said Givens as he tossed out the calling chips and Rocha showed
for a pair of fours.
"I had ace three of hearts, you're good" Givens said flashing the
and Rocha took the pot to move over half a million
Level: 15
Blinds: 3,000/6,000
Ante: 6,000
Level 14 : 2,500-5,000, 5,000 ante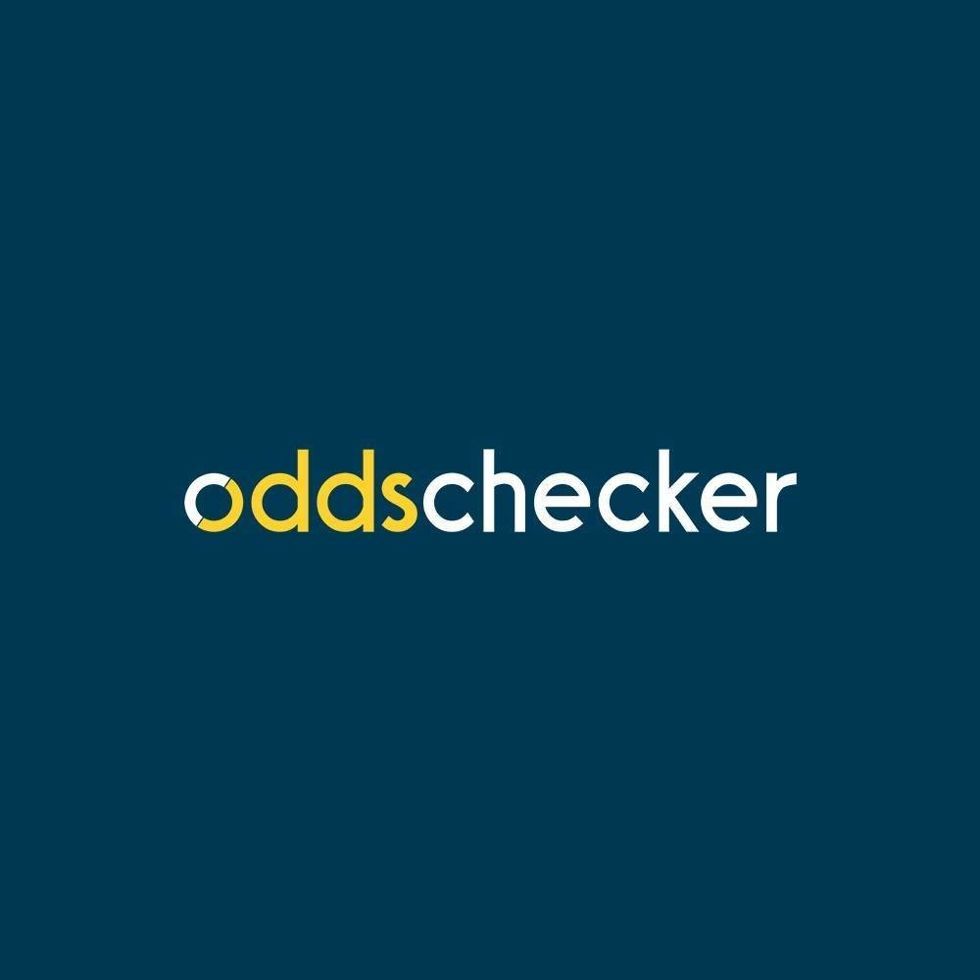 If you're enjoying PokerNews live updates from this event, be sure to check out our sister site Oddschecker US, an all-inclusive sports betting portal offering odds, tips and offers from sports including football, basketball, baseball, hockey, and soccer.
Betting Highlights
Who we are
Launched in the UK in 1999, Oddschecker is now the leading odds comparison site, and a betting destination enjoyed by millions of users around the world. As a trusted betting affiliate we only partner with the best and most trusted brands in the industry and support real-time price updates, offers and promotions. We give you, the user, the power and control to find the best bet for you. And, don't forget, our site is 100% free to use. We don't take a cent from you. We simply ensure you get the opportunity to place the right bet at the best value.
What we offer
Sports Betting Odds: Real-time prices from all the top bookmakers. If a sportsbook has odds on an event, you're likely to find them here. We've got every sport under the sun covered!
Betting Offers: All the best promotions, including great sign-up offers for new customers, and exciting promotions open to all punters.
Betting Tips: We help you pick winners by providing expert picks and previews from those in the know. Make sure you're always on the front foot with your betting and take advantage of our insights and stats.