WCOOP 2020 Winner Gavin "gavz101" Cochrane Offers Advice on Dealing with Wownswings after "turbulent but fun" 10 Years
Level 32 : 50,000/100,000, 0 ante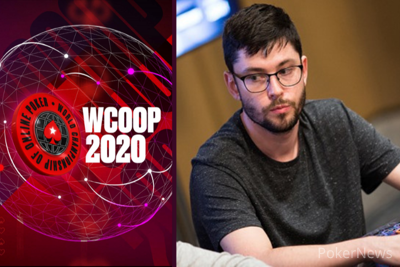 Gavin "gavz101" Cochrane has been playing for over a decade, usually tearing up cash games and occasionally crossing over into the tournament arena to put a few notches on his record. Last week, he won event 26-H for $63,236k, claiming the first WCOOP win of his illustrious poker career.
Speaking of his win, Cochrane says, "It feels like it's about time! I've played enough WCOOPs. I'm happy to win in 5 card PLO, as I really enjoy playing that game."
He describes his 10+ year long poker journey as "pretty turbulent, but lots of fun."
Cochrane was once involved in some of the most insane cash games of all time, including regular $100/$200 sessions against players such as Viktor "Isildur1" Blom. In one particularly memorable session, Cochrane came off $600k in profit against Blom. Another time, Cochrane won $150k in a single hand against Scott Palmer.
"I had quite a lot of gamble in my twenties – loved the high stakes and big swings. But I feel that urge less these days," says Cochrane. "I still have a lot of love for the game, but I have a very different relationship with poker these days. It doesn't consume me like it used to."