Day 3 of the PokerStars 2020 Spring Championship of Online Poker 74-M: $1,050 Main Event came to an end after less than six hours with the field reduced from 79 players to the final nine players. The 6,475 entries created a total prize pool of $6,475,000 but the lion-share of that money will be handed out at the final table which will start at 1:05 p.m. EST on Wednesday, May 20. The eventual champion will not only walk away with the title, bragging rights, but also that incredible first-place prize of $920,067!
Standing proud at the top of the counts is Belgium's Michael "merla888" Gathy with 144,897,516 in chips. Gathy already has three SCOOP and three WCOOP titles but none of them are in any of the Main Events yet. Gathy came into the top of the counts towards the middle of the day and never really strayed far away from the chip lead but cemented it only further during the last four levels of the day. He eliminated "Those_Bros' and "xiaohuangzai" and won hands here and there but didn't really bust anyone after that. He just kept picking up pots and especially during the final table bubble, he kept putting the pressure on the rest to earn almost a third of his current stack.
Following Gathy in the counts is Luis Gustavo "gkamei09" Kamei with 118,948,902 from Brazil. And he isn't the only one sporting the Brazilian flag. Joao "HayashiJoão" Hayashi (80,502,898) and Matheus "mpZancan" Zancan (22,580,400) are joining him on the final table. "luelue399" (116,435,147) finished the day in third place even though they were at the top of the counts for a while. "WNDRWMN23" (42,622,598) and Jon "luckyfish89" Clark (19,545,821) are representing the United Kingdom. "Oledjan" from Belarus "bagged" 65,082,584 which is worth 41 big blinds which almost around the average. And the final player to make the final table is the Day 2 chip leader, "Tydarax" who went up and down the counts but will be happy to have made it through.
PokerStars 2020 SCOOP 74-M: $1,050 Final Table Seat Draw
| Seat | Player | Country | Chip Count | Big Blinds |
| --- | --- | --- | --- | --- |
| 1 | Luis Gustavo "gkamei09" Kamei | Brazil | 118,948,902 | 74 |
| 2 | João "HayashiJoão" Hayashi | Brazil | 80,502,898 | 50 |
| 3 | luelue399 | Canada | 116,435,147 | 73 |
| 4 | Tydarax | Austria | 36,884,134 | 23 |
| 5 | Jon "luckyfish89" Clark | United Kingdom | 19,545,821 | 12 |
| 6 | Michael "merla888" Gathy | Belgium | 144,897,516 | 91 |
| 7 | Matheus "mpZancan" Zancan | Brazil | 22,580,400 | 14 |
| 8 | WNDRWMN23 | United Kingdom | 42,622,598 | 27 |
| 9 | Oledjan | Belarus | 65,082,584 | 41 |
Eliminations All Over the Place
When the day started, the players all meant business and it didn't take long for "Those_Bros" to grab the chip lead away from "Tydarax" when they doubled up with aces while the latter held queens. "Tydarax" flopped a set but "Those_Bros" turned the higher one to jump up to just over 30 million in chips. David "MissOracle" Yan and Clark "snake8484" Hamagami busted without a pay jump but Luis "luisdono" Dono, Luigi "Il-Giuglia" D'Alterio, Jonathan "Proudflop" Proudfoot, and Laszlo "omaha4rollz" Bujtas all did before the first break of the day.
Michael "mczhang" Zhang lost his whole stack in two hands to Hayashi just after Sebastian "p0cket00" Sikorski had been eliminated. Shortly after, the curtains also closed for Marc-Andre "FrenchDawg" Ladouceur, Ismael "Isidinho" Bojang, Stevan "random_chu" Chew, and Preben "prebz" Stokkan. Aris "Pokerfan89Gr" Tavris didn't make the final three tables even though he started the day third in the counts.
From Three Tables to Day 4
Denis "aDrENalin710" Strebkov ran his tens into the queen-trey of Zancan and got rivered. "Those_Bros" held tens too when he busted to Gathy who had ace-jack. Zancan then took out Akseli "Timonpoika" Paalanen with sixes for Gathy's turn again to eliminate "xiaohuangzai" with the higher kicker. "hannibalohc" was halted by Hayashi who had turned a straight before "markan030700" was sent away when they flopped a pair of fours. "luelue399" had the rockets to dash any hope "hannibalohc" might have had.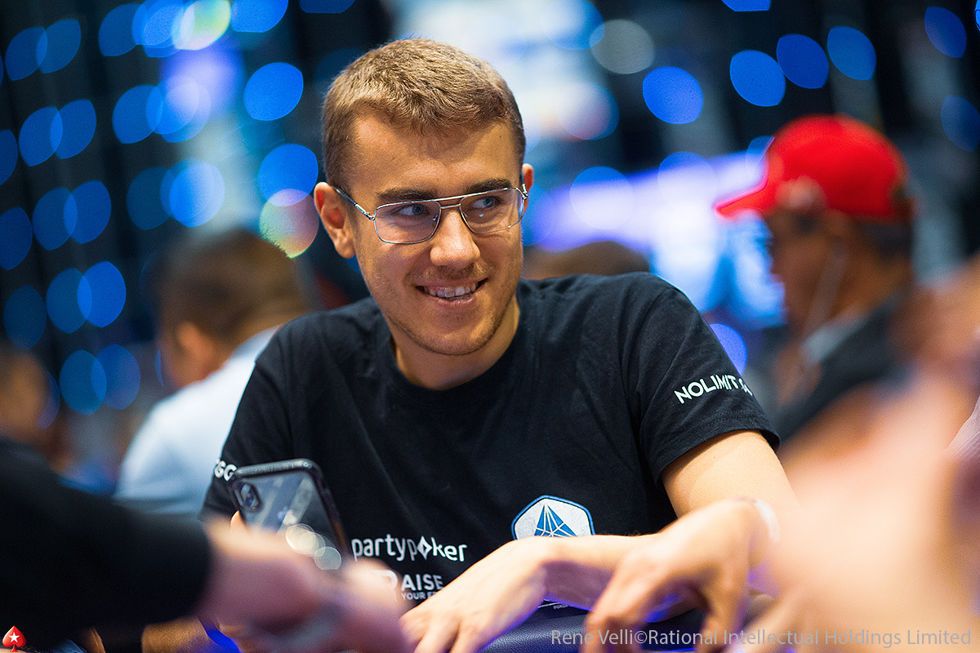 Christopher "lissi stinkt" Frank got his last eight big blinds in with ace-deuce but Clark held ace-queen. Pablo "elmelogno4" Melogno then had to clear out when he ran his ace-seven into the tens of "WNDRWMN23" with Armin "armin1912" Rezaei following him to the rail next. Matheus "zilbee" Zilberknop was shut out after when he ran his kings into the aces of Kamei. "WUTZ_DAPOINT saw his deep run end when he shoved with jacks and was called by Clark who held king-queen before turning the straight.
The tens seemed to be bad luck for some of the players today, "DrJames89" found them and called the three-bet shove of "luelue399" but the queen on the flop meant the end of the road for them. "TheBeeftank" lost most of their stack when in a three-way all-in situation, they had to pay "WNDRWMN23" their share of the triple-up and then pay Gathy the double for the remainder of his stack. Two hands later, they got their final chips in with ace-trey while "Oledjan" held ace-king and got no help from the board.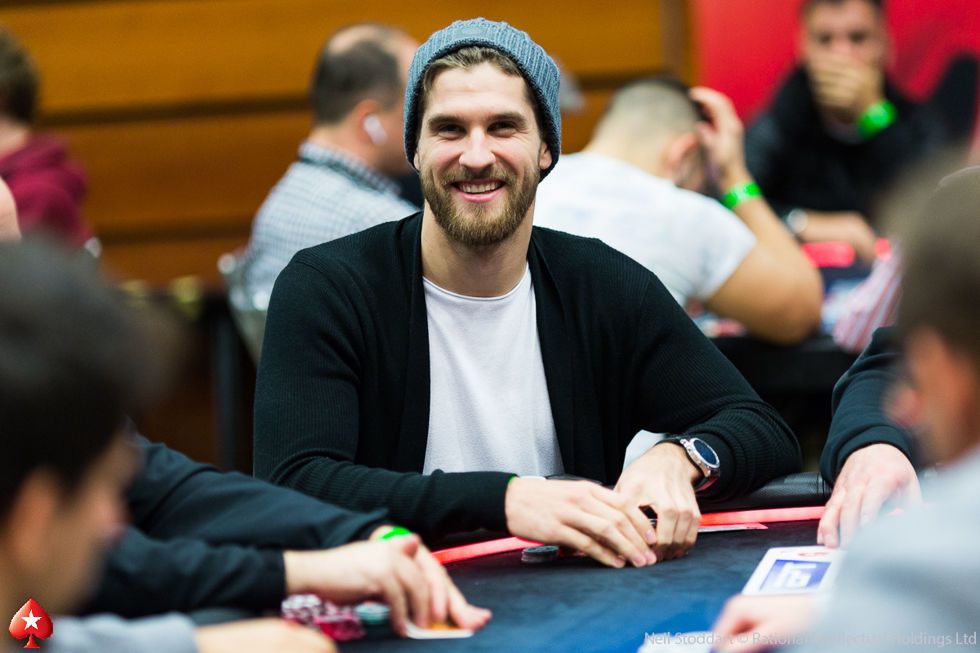 "ddmaro" flew out of the tournament with ace-five against the ace-eight of Hayashi to get the tournament to the final table bubble which ended up lasting just over 30 minutes. It was Matas "bebaimis777" Cimbolas who would end up bubbling when he shoved after a raise of "luelue399" and call by Hayashi. The latter ended up making the call again while holding ace-king. Cimbolas' ace-ten couldn't find anything to connect with on the board to signal the end of the day.
Play will resume at 1:05 p.m. EST with the remainder of Level 49 being played out. This level features a small blind of 800,000, big blind of 1,600,000, and a running ante of 200,000. Level duration is expected to remain at 25 minutes each and play will continue until a new champion can be crowned.
PokerNews will be for it all so make sure to return for all the SCOOP Main Event action.