Who Will Win the PokerStars SCOOP 121-M: $109 NLHE [8-Max, Progressive KO, Sunday Million SE] Today?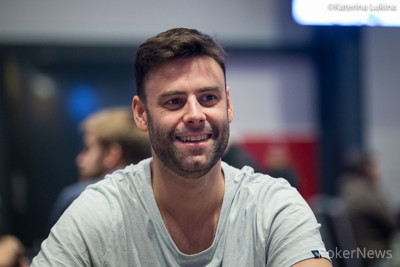 Welcome back for Day 2 of the PokerStars SCOOP 121-M: $109 NLHE [8-Max, Progressive KO, Sunday Million SE] which cumulated 30,809 entries on Day 1 to create a prize pool of $3,080,900 with the eventual winner walking away with $153,743 plus the bounties by the end of it all. Out of all those players, 502 have made it through to the final day which will recommence at 1 p.m. Eastern Time.
Rob "robc1978" Cowen" took the chip lead with 6,605,708 and he is closely followed by "DemonOfDawn" with 5,189,504 and "Elena20" with 4,801,177 while Charlotte "Sjlot" Van Brabander also reached the top five of the leaderboard with 4,574,645.
But there are still some other well-known players left in the field. Players like Patrick "pads1161" Leonard (2,251,718), Fedor "GlitchSystem" Kruse (2,097,269), "temka99" (1,965,277), "MonsieurRask" (1,934,088), David "davaman" Lopez (1,799,755), Ole "wizowizo" Schemion (1,170,262) and Aleksejs "APonakov" Ponakovs (1,106,221) for example all still have a shot to win one of the last SCOOP title.
All players already have already secured at least $363 and the next pay jump will take place when there are 399 players left. Play will resume at Level 27 which features a small blind of 15,000, big blind of 30,000, and a running ante of 3,750. Level duration will be 20 minutes throughout the day with a 5-minute break every hour at 55 minutes past the hour.
PokerNews will continue coverage on the restart and provide all the updates until a winner is crowned.