$1,100 Main Event ($150K GTD)
Day: 1b
Level: 7
Blinds: 400/800
Ante: 800
Three more levels have come and gone, which means the field has been sent on a 10-minute break.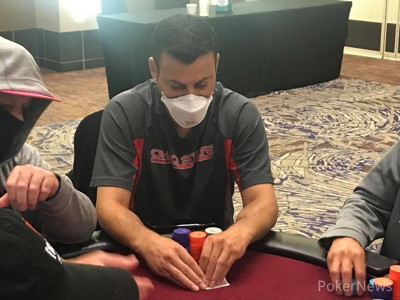 Greg Geller raised to 1,600 from early position and then called when Scott Schneider three-bet to 4,200 from middle position.
When the flop came down
, Geller checked and Schneider bet 7,500. Geller responded by check-raising all in and Schneider called off for 39,400 total.
Scott Schneider:

Greg Geller:
Schneider had pocket rockets while Geller had a ton of outs. The latter had flopped both a flush and open-ended straight draw, and he had two pulls at it.
Fortunately for Schneider, neither the
turn nor
river helped Geller and his pocket pair held.
Player
Chips
Progress

Scott Schneider

89,000

89,000

Greg Geller

7,000

-18,000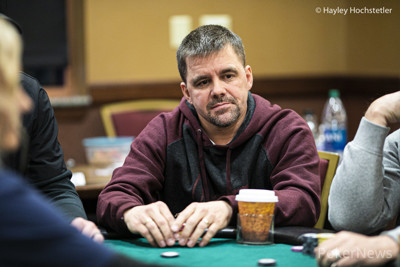 Eric Anderson, who many know for his seven years working for the MSPT, was just eliminated from the tournament.
It happened when he raised the cutoff to 2,000 holding the
and the two players in the blinds called to see a
flop. Both blinds checked, Anderson continued for 5,000, and only the player in the big blind called to see the
turn.
The big blind then moved all in and Anderson called off his remaining 5,100. The player in the big blind simply said, "I'm on a draw," and tabled the
.
While the diamond didn't come in, the
on the river was just as good and just like that Anderson's Big Slick went down in flames.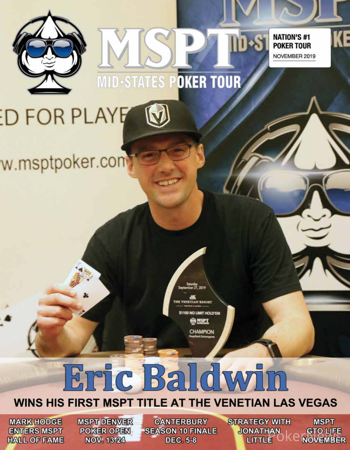 Did you know the Mid-States Poker Tour (MSPT) publishes its own monthly magazine? Well, right now it's on hiatus due to the pandemic, but past issues are still available online to read for free!
Print copies are usually distributed to host venues across the country, while anyone from around the world can read it digitally.
The magazine highlights everything from the players who make the tour so great, to things to do at each stop. You can also get caught up on MSPT leaderboards and read about upcoming stops. You can also check out various strategy and profile articles.
The next time you're sitting at the table in need of something to read, check out MSPT Magazine.
Level: 6
Blinds: 300/600
Ante: 600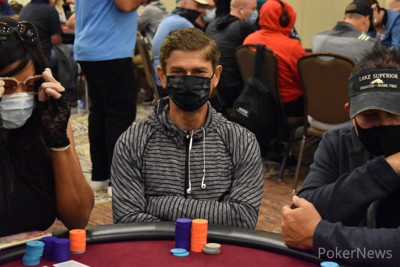 Todd Sipple found himself all in for 28,400 and flipping for his tournament life against Colorado's Sammy Aweida.
Sammy Aweida:

Todd Sipple:
It was a classic flip and Sipple was just looking to hold to score the double. That's just what he did as the board ran out a safe
.
Ryan Fetherkile limped from middle position and Josh "Lightning" Borders raised to 1,800 from the cutoff. The button and blinds all folded and Fetherkile called to see a
flop.
Fetherkile checked, Lightning continued for 3,000, and Fetherkile woke up with an all-in check-raise to 12,000.
That did the trick as Lightning released his hand. Fetherkile then showed the
for a flopped set of ducks.
Player
Chips
Progress

Josh "Lightning" Borders

24,000

Ryan Fetherkile

19,000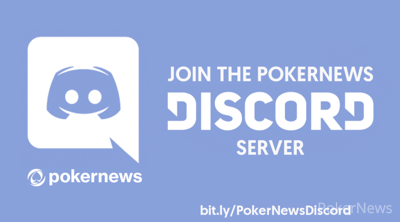 We have exciting news for poker fans around the world, especially those following the 2020 World Series of Poker online bracelet events on both WSOP.com and GG Poker.
Given it's a virtual series, we thought players and fans should have an interactive platform in which to engage with one another, as well as us here at PokerNews. That's why we've created a PokerNews Discord server and are inviting you to join our new community.
Discord specializes in text, image, video, and audio communication between users in a chat channel. It's a digital message board where you can share your thoughts with others who also love poker. The Pokernews Discord will give you a place to get caught up on whats going on in poker today and a place where you can share your thoughts with others.
Think of Discord as a house where different categories within the server are like a different room in the house. You can jump from one to the other to interact, gather information, or just have some fun.
We give you an area to share your bad beats, share your big wins, and talk about what is going on in poker today. We'll share links to live updates, highlight the biggest poker news, and offer special promotions.
Player
Chips
Progress

Ricardo Eyzaguirre

110,000

Michael Berk

55,000

30,000

Mark Fink

52,000

27,000

Cody Brinn

50,000

50,000

Ahmed Taleb

43,000

43,000

Rich Alsup

42,000

17,000

Pat Steele

35,000

10,000

Nick Pupillo

33,000

8,000

Andy Rogowski

29,500

4,500

Steve Wilkie

25,000

-15,000

Phil Mader

24,000

24,000

Matt Kirby

20,000

20,000

Max Havlish

20,000

20,000

Howard Hankin

15,500

-9,500