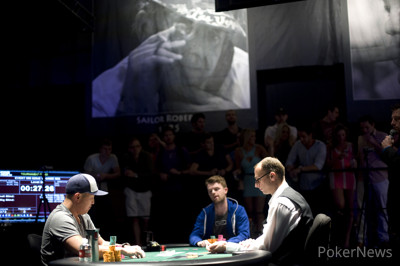 Badugi
The first five hands of heads-up play were Badugi hands, with four of them either being walks or raise-and-takes.
The exception saw Sebastian Saffari raise from the button, Brandon Wong three-bet, and Saffari call. Both players took two cards on the first draw. Wong checked, Saffari bet, Wong check-raised, and Saffari called.
On the second draw Wong stood pat, Saffari drew one card, Wong bet, and Saffari released his hand.