"Merry F***ing Christmas"

Level 17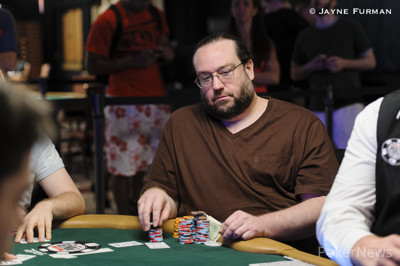 Omaha 8
On the
board, Todd Brunson bet, Frank Kassela called, and then James Obst called. The river was the
, and Brunson bet again. Kassela called, then Obst put in a raise. Brunson took about half a minute to think before making the call. Kassela also called.
Obst showed the
for the nut low, and Brunson showed the
for a full house. Kassela wasn't too pleased and showed the
for the same nut low as Obst.
Kassela couldn't believe Obst raised on the end, and Brunson was the player that made out from it all, as Obst and Kassela only took a quarter each.
"Merry f***ing Christmas," said Kassela to Brunson with his hands on his head.
Player
Chips
Progress

James Obst

1,805,000

-65,000

Frank Kassela

1,200,000

Todd Brunson

360,000

-30,000