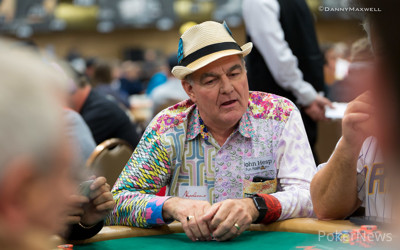 John Hesp bet 3,000 on a
flop and opponent Daniel Colpoys called.
The river was the
and both players checked. Hesp showed a
.
"King any good?" asked Hesp.
Colpoys waited for Hesp to show the
as well.
"Yes," said Colpoys, "But that one wasn't," pointing at the jack and indicating he had
.