The first starting day of the 2020 World Series of Poker $10,000 Freezeout Main Event on GGPoker has wrapped up and 62 players out of a field of 246 unique entries booked their seats for Day 2. With another two international starting days to follow on Saturday, December 5th, and Sunday, December 6th, 2020, the current prize pool of $2.4 million is certain to increase significantly.
Leading the Day 1a survivors after a close race in the final level is Julian "VWgunther" Menhardt, who ended up as the only player above half a million in chips after knocking out Ami Barer and virtually bagged up 534,490. His nearest followers are Paul "AsiaStylez" Esau (475,075) and Dirk Gerritse (457,197) with Preben Stokkan right behind on 446,677.
The overnight top ten also include notables such as Ilya Anatsky (407,356), Michal "ml22322" Lubas (397,579), Sosia "Aunty_Ninja" Jiang (390,312), and Lauryinas Levinskas (389,628), Norway's Espen "COVFEFE-19" Jorstad also secured a big stack for Day 2 and advanced with 361,792.
The Top 10 After Day 1a at a Glance
| Position | Player | Country | Chip Count | Big Blinds Day 2 |
| --- | --- | --- | --- | --- |
| 1 | Julian "VWgunther" Menhardt | Austria | 534,490 | 107 |
| 2 | Paul "AsiaStylez" Esau | Germany | 472,075 | 94 |
| 3 | Dirk Gerritse | Netherlands | 457,197 | 91 |
| 4 | Preben Stokkan | Norway | 446,677 | 89 |
| 5 | sunnyzyang1982 | China | 441,981 | 88 |
| 6 | Ilya Anatsky | Belarus | 407,356 | 81 |
| 7 | Michal "ml22322" Lubas | Poland | 397,579 | 80 |
| 8 | Sosia "Aunty_Ninja" Jiang | New Zealand | 390,312 | 78 |
| 9 | Laurynas Levinskas | Lithuania | 389,628 | 78 |
| 10 | WhatIfPIOswrong | United Kingdom | 386,050 | 77 |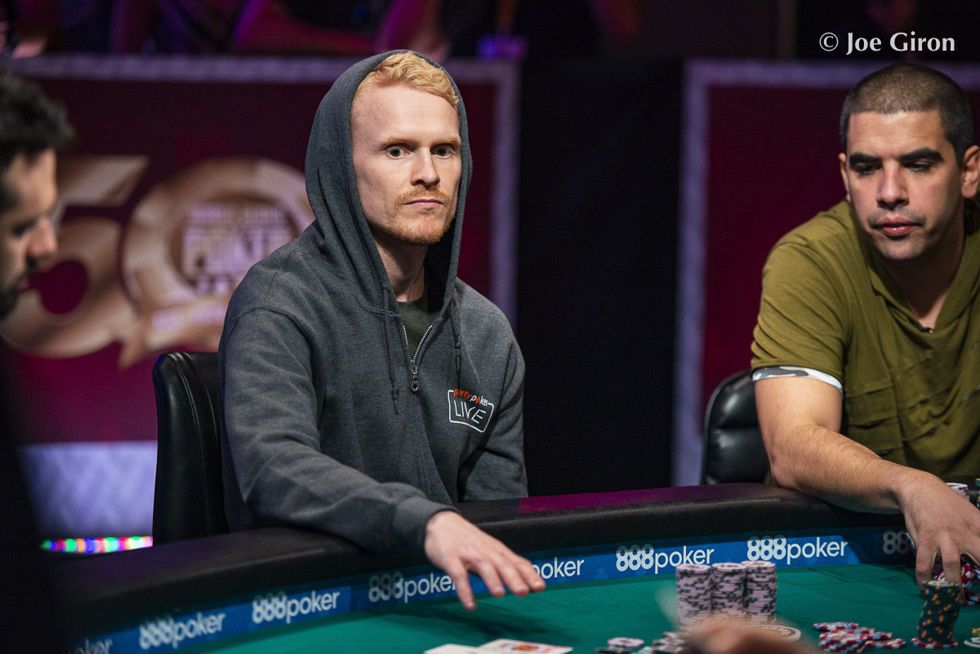 Some familiar faces of the international poker circuit that advanced to Day 2 in the first of three flights are Alexandros Theologis (252,653), Brunno Botteon (247,359), Anatoly Filatov (232,102), online casino games streamer Jari "Jarttu84" Lahtinen (224,730), 2020 GGPoker WSOP Online Bracelet Events MILLIONAIRE MAKER champion Daniel Dvoress (200,905), Aliaksei Boika (197,556 and Yuri Dzivielevski (184,326) to name all but a few in a star-studded field.
Throughout the 16 levels of 30 minutes each, big names such as Ognyan "fizoka" Dimov, Ole Schemion, Fabrizio "UknowWhoIam" Gonzalez, Fedor Holz, Wiktor Malinowski, Patrik "Magicpsilo" Antonius, Steven van Zadelhoff, Rui Ferreira, Kristen Bicknell, Christian Rudolph, Julien Martini, and Fabian Quoss all ran out of chips and won't have another chance to re-enter as the event is held in a Freezeout format.
The Action of the Day
There was a steady stream of new entries in the first hours and the field quickly grew to more than 150 players. While no elimination took place in the first level of the day, that all changed in the second level when Austria's "juco" won a three-way all-in with aces versus two kings. It was a sign of things to come, as the pots kept growing and the casualties emerged more frequently from thereon.
Two-time WSOP bracelet winner Timor "Avocado Love" Margolin lost a flip and was soon joined on the rail by Boris Kolev, who flopped a set of fours only for Jari "Jarttu84" Lahtinen to table a turned set of aces when the chips went in. Daniyar Aubakirov ran an ill-timed bluff with flopped top pair and was unable to get Endrit Geci off a straight to become the next high-profile elimination.
GGPoker ambassador Fedor Holz was aiming to add a third WSOP bracelet to his collection but the retired prodigy and businessman came up second-best with a rivered full house. "RandyLew!" - not to be confused with poker pro and $10,300 Super MILLION$ final table commentator Randy Lew - had the best of it but also fell in the late stages of the day.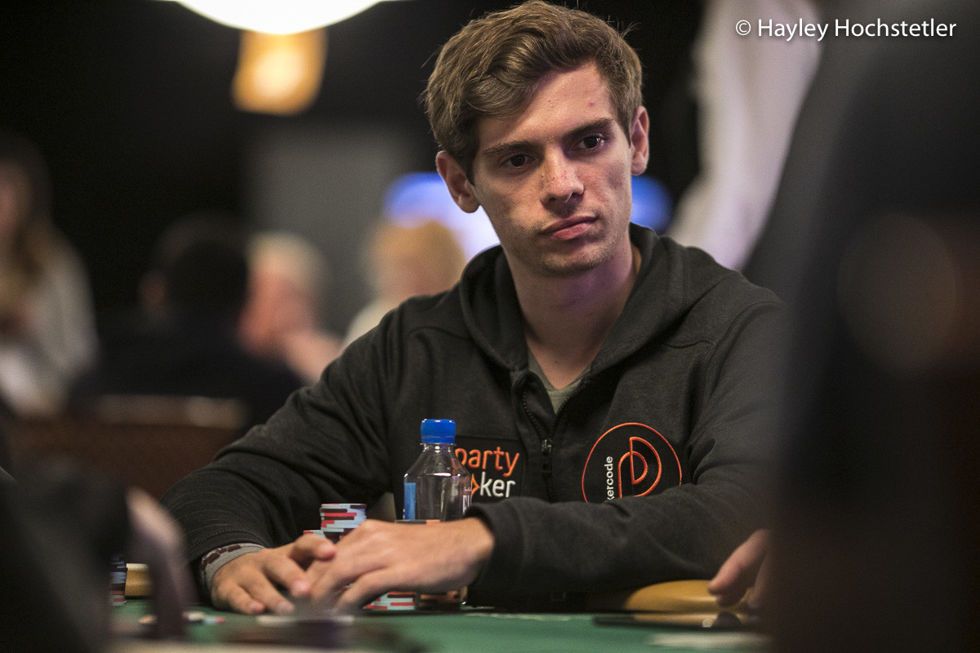 Japanese TV star Gakuto Oshiro, known under his alias "GACKT", was also among the participants for Day 1a and remained above the average throughout the first half. However, Oshiro eventually lost a flip and bowed out in level 10. By then, Russian poker pro Anatoly Filatov went on a hot streak and knocked out several opponents. Filatov peaked at far more than half a million in chips but a late slide brought his stack down to 232,102 after the final hand was dealt.
New faces emerged near the top of the leaderboard including Sosia "Aunty_Ninja" Jiang, who knocked out Dinesh "NastyMinder" Alt, "davidrao" and Rodrigo "PAPAI_PIG" Caprioli to end Day 1a with a top 10 stack. In the final level of the night, Rainer Kempe then succumbed to a short stack grind and 2020 GGPoker WSOP Online Bracelet Events BIG50 winner Huahuan "F7588" Feng also hit the rail.
Once the dust for Day 1a had settled, just over one-quarter of the field was left and all survivors are now on an extended break until Monday, December 7th, 2020 when Day 2 recommences at 1 p.m. Eastern Standard Time (EST). Until then, another two starting days will take place with plenty of satellites available on GGPoker and the PokerNews live reporting team will continue to provide all the action from start to finish.