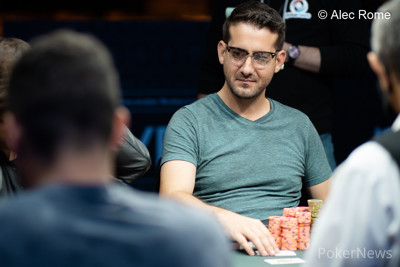 Despite both players showing kings on third street, that didn't stop them from playing a big pot that has seen Bradley Ruben regain a sizeable chip lead after Charles Sinn had crept within two-to-one.
Betting alternated on each street with Ruben leading fourth, then Sinn betting his advantage on fifth, before Ruben took over the lead again on sixth then also bet seventh, which Sinn called.
Charles Sinn:
/
/

Bradley Ruben:
/
/
Once the cards were revealed, Ruben declared, "I got it", showing
in the hole to make
, which Sinn couldn't beat given his board.