Alex Livingston Eliminated in 10th Place ($24,445)

Level 19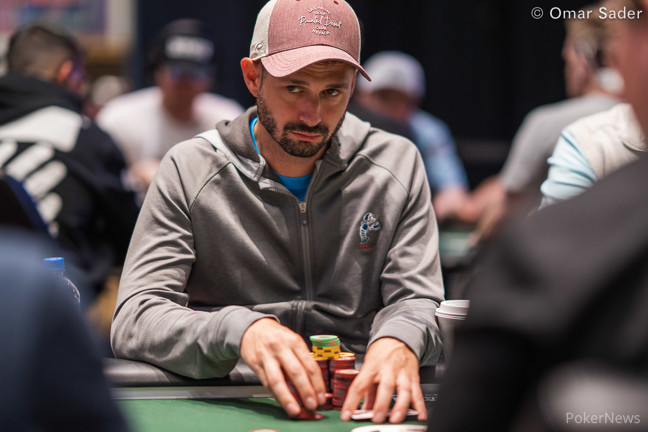 George Alexander: Q♣10♣9♥/K♣Q♥J♠3♠
Alex Livingston: 10♥9♦5♠/10♠7♣A♣4♦
Maxx Coleman: XxXx/6♥ - folded bring-in
After George Alexander completed and Alex Livingston called, Maxx Coleman ceded his bring-in.
Livingston called bets on fourth through sixth streets from Alexander with both players getting extremely short.
Livingston called a final bet on seventh with so much of his stack invested and saw Alexander's winning straight.
Alex Livingston: 5♣3♥8♥/10♥J♠7♦6♠
Maxx Coleman: K♦9♦4♦/A♠7♥K♠4♠
On the following hand, Livingston was all in for his ante against Coleman and after seven cards each were dealt, Livingston needed to peel a four to fill a gutshot against Coleman's two pair of kings and fours.
Livingston couldn't get what he needed and he was ousted in 10th place to set up the unofficial final table.