GGPoker.ca Review - A Complete Guide to GGPoker Ontario in 2023
Not available in Virginia
Notify me when GGPoker becomes available in Virginia
Virginia Legal Online Gambling
Poker
Not Currently Available In Your State
Casino
Not Currently Available In Your State
Sportsbook
Not Currently Available In Your State
Check out the available free online games in your region
About GGPoker
Poker Games and Variants Available to Play at GGPoker.ca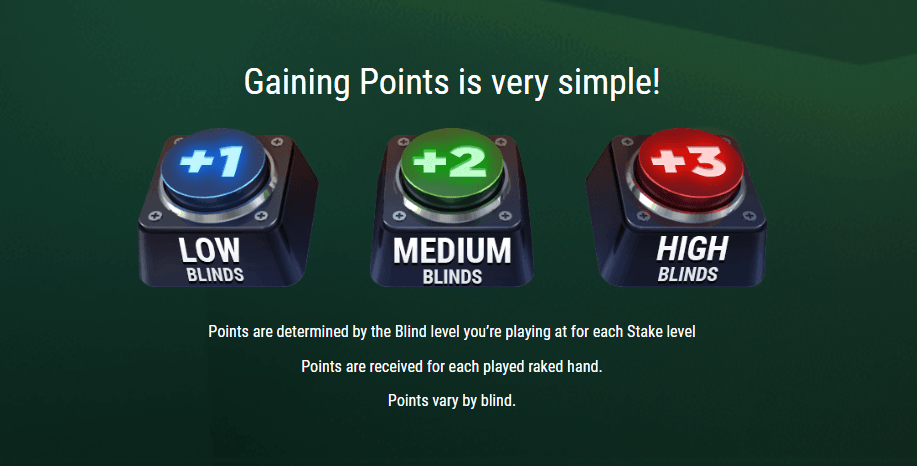 You may be sat there wondering what poker games are available at GGPoker.ca, well wonder no more because we are about to give you all the details about the games you can play in Ontario. GGPoker has busy and exciting cash tables, incredible value-packed tournaments, No-Limit Hold'em, Pot-Limit Omaha, and even Short Deck Hold'em games in a variety of buy in levels to suit all bankrolls.
Play No-Limit Hold'em at GGPoker.ca
No-Limit Hold'em is the most popular online poker variant worldwide, so it is unsurprising to see the game feature heavily at GGPoker Ontario. The rules of No-Limit Hold'em are simple, which is one of the reasons for the game's popularity with recreational and professional players alike.
The late poker legend Mike Sexton once described No-Limit Hold'em as a game that takes minutes to learn but a lifetime to master. Another late poker legend, Doyle Brunson, often referred to No-Limit Hold'em as being the Cadillac of Poker. Both statements are true. The game is simple on the surface but deeply complex once you begin climbing through the ranks.
Tens of thousands of poker players sit down and play No-Limit Hold'em cash games and tournaments at online poker rooms and in live card rooms around the world. Now Ontarians can enjoy the thrill of No-Limit Hold'em games on WSOP @ GGPoker.ca.
The biggest and richest tournaments in the world tend to be played to a No-Limit Hold'em format, including the annual WSOP Main Event, the most prestigious poker tournament globally, that commands a $10,000 buy-in and usually pays its champion in the region of US$8-10 million!
No-Limit Hold'em games feature heavily at GGPoker's Ontario site. Cash games start with blinds of $0.01/$0.02, making them accessible to even the newest of players or those who play poker on a tight budget. All cash games take place on six-handed tables.
It is not only at the No-Limit Hold'em cash tables that you can play because the poker room also runs dozens upon dozens of tournaments every day of the week. Tournaments cost from a few cents right up to four or even five figures during major poker festivals, with almost every other buy-in you can think of between these two extremes.
Play Pot-Limit Omaha at GGPoker.ca
Pot-Limit Omaha, or PLO as it is often abbreviated to, is another popular poker variant available at GGPoker Ontario. Pot-Limit Omaha is known for being an exciting poker variant, one where pots quickly grow large and players make big hands more frequently. The game has increased in popularity over the past few years, and some of the biggest online pots occur in Omaha cash games.
The rules of Pot-Limit Omaha are strikingly similar to No-Limit Hold'em, although there are two notable differences for you to be aware of. First, the betting structure of PLO is pot-limit and not no-limit, as its name suggests. Where in No-Limit Hold'em you can bet or raise as many chips as you have in your stack, Pot-Limit Omaha players can only raise an amount defined by the pot's current size. For example, in a $1/$2 PLO game, the most the first player can raise to is $5. This is because there is already $3 in the pot – the $1 small blind and the $2 big blind – and it costs $2 to call. Therefore, the most you can legally raise is $1+$2+$2 = $5. As you can tell, it does not take long for Pot-Limit Omaha pots to grow exceptionally large! Don't worry about working out the maximum raise size when you play Pot-Limit Omaha in Ontario because the software works this out for you.
The second difference is players must use exactly two of their hole cards plus three of the five community cards to make the best five-card poker hand. This rule often catches out new PLO players, especially those who play Texas Hold'em as their primary game. Other than that, the hand rankings are exactly the same, as is the order of betting and the table position names. Enjoy PLO cash tables and multi-table tournaments online at GGPoker.ca.
Play Mixed Games at WSOP.ca
Mixed games is the term used to describe poker games where more than one poker variant is played in rotation. The two most popular mixed games are H.O.R.S.E. and 8-Game. H.O.R.S.E. sees players play Texas Hold'em, Omaha Hi/Lo, Razz, Seven Card Stud, and Stud Hi/Lo before returning to Hold'em and starting the rotation again. Most H.O.R.S.E. games are played with a fixed-limit betting structure.
8-Game is a relatively new format that is highly specialized. Players compete in 2-7 Triple Draw, Limit Hold'em, Omaha Hi/Lo, Razz, Seven Card Stud, Stud Hi/Lo, No-Limit Hold'em and finally Pot-Limit Omaha.
Some people consider any non-traditional Hold'em or Omaha game as a mixed game, meaning games such as Pot-Limit Omaha Hi-Lo (PLO8) or 5-Card PLO are referred to as mixed games.
Mixed games are great fun because they are completely different to standard NLHE and PLO games, in addition to some of them naturally creating a lot of action and therefore larger pots. This runs especially true in split pot games, such as PLO8, where player can win half the pot with the best hand or half the pot with the worst hand!
Unfortunately for mixed game specialists, neither H.O.R.S.E. or 8-Game is available at GGPoker Ontario. Currently, WSOP.ca offers No-Limit Hold'em, Pot-Limit Omaha, and 5-Card PLO but no other variant. However, it would not be surprising to see WSOP.ca add new poker formats and variants, so stay tuned to PokerNewsas we will be the first to bring you any WSOP @ GGPoker-related news.
Play Short Deck Hold'em/6+ Hold'em at GGPoker Ontario
Short Deck Poker, also known as Short Deck Hold'em or 6+ Hold'em is another relatively new poker format that is enjoying a surge in popularity worldwide. Short Deck is the game of choice in every high-stakes poker room in Macau, and in the Triton Poker Super High Roller Series events that command $100,000 to $500,000 buy-ins.
Short Deck gets its name from the fact it is played with a deck of 36 cards instead of a traditional 52-card deck. Twos, three, fours, and fives are removed from the deck, leaving sixes through aces to play with. As you can imagine, this generates a lot of action because players make strong hands more frequently.
No-limit is the usual betting structure for Short Deck cash games and tournaments, although it can be played with a fixed-limit structure. There are no blinds in Short Deck. Instead, every player pays an ante before receiving their hole cards. The ante-only structure naturally leads to pots growing larger faster, which the stripped deck amplifies.
Be aware that the hand rankings for Short Deck games are different from a traditional Hold'em game due to the removed cards altering the odds and probabilities of making the various hands. For example, flushes beat full houses!
Aces can be high or low when making a straight, so the lowest possible straight is actually A-6-7-8-9.
| Hand Ranking | Hand Name |
| --- | --- |
| Lowest | High card |
| | One pair |
| | Two pair |
| | Straight |
| | Three of a kind |
| | Full house |
| | Flush |
| | Four of a kind |
| | Straight flush |
| Highest | Royal flush |
Play Rush & Cash at GGPoker.ca
Rush & Cash is the fastest way to play cash games online at GGPoker.ca. The Rush & Cash games are available in No-Limit Hold'em and Pot-Limit Omaha formats, and they play how a standard game plays. They have the same rules and hand rankings but there is a significant difference that alters the way you play.
You are seated at a table in a traditional cash game and remain there with the same opponents until either you or your opponents leave. In Rush & Cash games, you still sit down at the table with your opponents but you are all part of a larger player pool. The very second you click fold, which you can do out of turn if you are not the big blind, the software whisks you away to a new table with fresh opponents. You can click the Rush button as many times as you wish, and you are placed at a new table.
Rush & Cash players do not have to wait long before the software deals them a playable hand because they can simply rush to the next table and be dealt a new hand.
Not only does Rush & Cash negate the need to wait for big hands, it is also where WSOP @ GGPoker.ca creates random cash drops. Cash drops range from 10 big blinds to 600 big blinds and are randomly dropped onto Rush & Cash tables. The smaller cash drops are added to the pot, creating more action, while the larger cash drops are divided up and added straight to each player's stack.
Play Tournaments Online at GGPoker.ca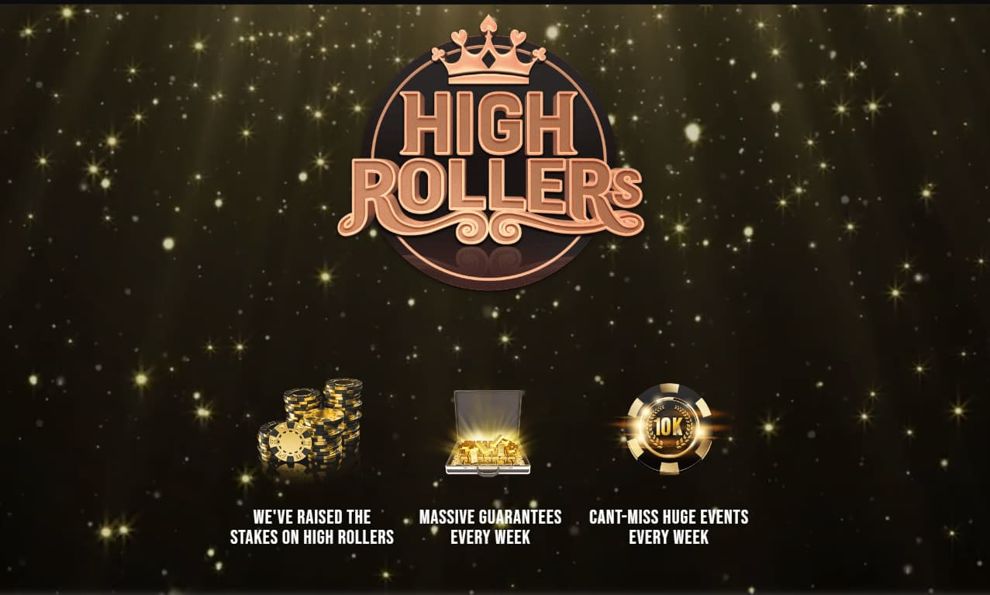 Poker tournaments are arguably the most popular poker format in the online poker world thanks to them making it possible to turn a relatively small buy-in into a much larger prize. No-Limit Hold'em and Pot-Limit Omaha tournaments are available online at GGPoker.ca. Play WSOP poker tournaments, become a WSOP poker champion, and win amazing poker prizes.
Multi-Table Tournaments, often abbreviated to MTT, see you buy-in and receive a predetermined number of chips. These chips have no monetary value like they do in a cash game and they are gone for good if you lose them to your opponents, that is unless the tournament you are playing allows rebuys or re-entries.
Another key difference between ring games and WSOP poker tournaments is the fact the blinds continually increase in a tournament but are static in a cash game. The ever-increasing blinds and antes force the action and make players' stacks shallower, meaning players must continually accumulate chips otherwise their stacks are eventually swallowed up! This battle against the blinds and the potentially massive prizes are two of the main reasons for MTTs popularity.
GGPoker Ontario players have a huge choice when it comes to playing online poker tournaments in Ontario. There are dozens of MTTs with guaranteed prize pools, Bounty Hunter tournaments that pay you cash each time you eliminate an opponent, and even High Rollers for those players with the biggest bankrolls.
The site also runs major poker festivals that span a week, fortnight or longer, and feature many tournaments across a range of formats and buy-in levels, giving everyone the chance to become an online poker champion.. Prize pool guarantees are usually boosted during festivals and series, making them potentially very lucrative indeed. Being the official online poker site of the WSOP in Ontario, it will not be surprising to see Ontarians fight it out for coveted WSOP poker gold rings and gold bracelets.
Play Cash Games Online at GGPoker Ontario
While it is often tournament players that grab the headlines, cash game players tend to go about their business in a much quieter and less assuming manner. No-Limit Hold'em and Pot-Limit ring games at GGPoker.ca run around the clock on both the desktop software and on the excellent mobile app. Blinds start at only $0.01/$0.02 and increase to $5/$10, with a wide range of stakes between these two limits.
Cash players typically sit down at their table with a 100 big blind stack, which can be topped up at any time, making this format fantastic for improving your deep stacked poker skills.
Flexibility is one advantage a cash player has over their tournament-playing counterpart. Tournament players cannot leave their game until they have either won all the chips in play or are eliminated, but a cash game player can stand up and leave the table at any stage. The ability to leave the table means ring game players can leave a table if they find the game is not to their taste or they find the opponents are too tough, and find a new table that is more suitable to their playing style.
Play Home Games WSOP @ GGPoker.ca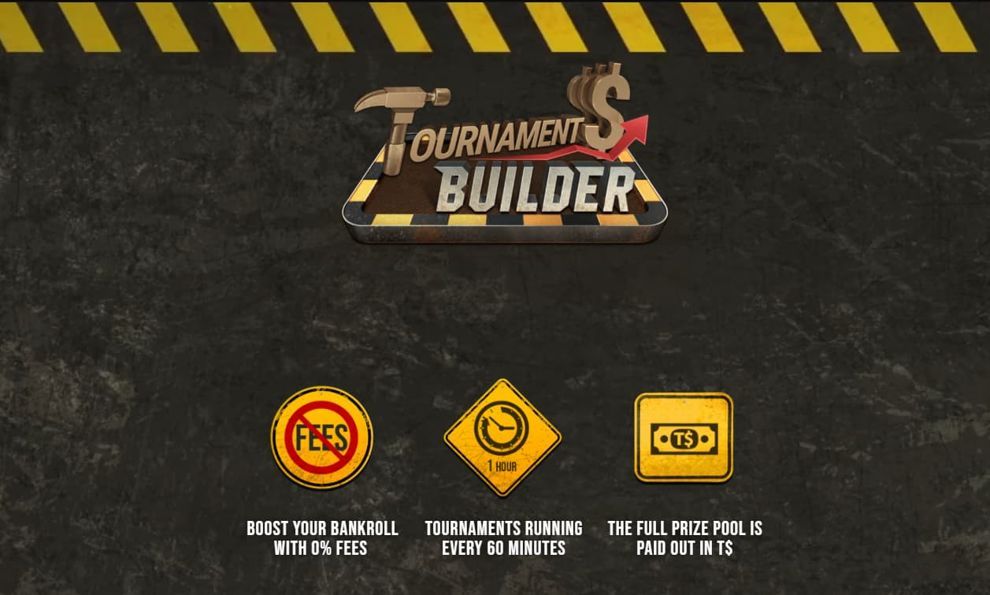 Home Games in the online poker world refer to private cash games and tournaments hosted by the poker room. They make it possible to play poker with friends even if you cannot all get around a poker table at home.
Unfortunately, home games are not currently available at GGPoker Ontario right now, but there is every chance WSOP.ca adds this popular feature to its repertoire in the near future.
GGPoker Ontario Rake
GGPoker's rake structure in Ontario is slightly higher than the industry-standard model, coming in at 5%. Rake is a small fee collected from pots in cash games or tournament buy-ins. While specific rates can vary based on game type and stakes, GGPoker generally maintains competitive rake levels compared to other online poker platforms. The site aims to balance rake with player experience, striving to remain appealing to both recreational and serious players. It's advised to consult the latest information on the GGPoker website or through player communities for precise details on the current rake structure and comparisons with other sites.
GGPoker.ca Service
It is all well and good having busy cash games and action-packed tournaments, but it all counts for nothing if your online poker site is not safe and secure. Thankfully, GGPoker.ca is one of the safest and secure online poker sites on the planet. The management team takes player safety and security seriously because it wants its players to have an enjoyable, safe and fair time at its tables.
This section of our review gives you some insight into the customer support, player resources, and security employed by WSOP @ GGPoker.ca.
GGPoker.ca Customer Service
It is highly unlikely you will encounter any issues that require assistance from the GGPoker.ca Ontario customer service team but it good to know there is a brilliant team of people waiting to assist you that are only an email away.
Contact the customer support team by sending an email to [email protected] and one of the team will respond to you as quickly as possible; the usual timeframe is within 24 hours, although it is often quicker than that.
There is a detailed FAQ section on the website that should be more than enough to rectify the most standard queries. Don't worry if you feel the need to contact the customer service team when you are in the process of joining WSOP @ GGPoker.ca, you will not be the first and certainly won't be the last.
GGPoker.ca Security
Security is taken seriously at WSOP.ca, as you can imagine from brands as trusted as the World Series of Poker and GGPoker. All your personal date is encrypted using 128-bit and 256-bit SSL technology, making it impossible to crack even if someone managed to get hold of the data.
Furthermore, GGPoker Ontario follows strict financial security measures, which include holding all player funds in segregated bank accounts. This means your money is never in the same bank account as the one used for day-to-day operations. It also means that in the extremely unlikely event of something happening to the GGPoker.ca company, your funds remain safe and secure. You do not have to spend time worrying about or asking is the site is safe, because the answer is a resounding yes.
GGPoker uses a random number generator (RNG) to deal the cards in a truly random manner. It uses BMM Testlabs, an independent testing company, to regularly test the RNG and ensure it is working as indeed it should. These regular tests ensure the site is both safe, secure, and fair for all players.
GGPoker.ca Player Resources
There are many player-related safety features available to every GGPoker.ca customer. These include the ability to set deposit limits on your account, which mean you can only make deposits totally a predetermined amount during a certain timeframe.
Also, players can contact customer support and ask them to give them a cooling-off period. You can block yourself from real money games for several different time periods, including permanently, if you so wish.
Players are invited to use the excellent PokerCraft feature that is integrated into the GGPoker software. When opened, PokerCraft displays a plethora of information about your recent and lifetime results across all games. It even allows you to check how you perform against other players; perhaps you will find you have a nemesis!
WSOP and GGPoker Merger in Ontario
The WSOP and GGPoker have formed a special partnership to bring legal online poker to residents of Ontario. WSOP @ GGPoker.ca is the first-ever World Series of Poker site in Canada, and one of the first outside of the United States. Only people physically located in Ontario can play at the online poker site.
What Is The Merger Between WSOP and GGPoker.ca?
The partnership between WSOP and GGPoker happened because of online poker rules created in 2022. The Ontario government only permits Ontario residents to play online poker against fellow Ontarians. WSOP and GGPoker joined forces to provide a safe, fun and exciting platform for Ontarians.
WSOP is one of the biggest, most-trusted brands in poker. It runs the annual World Series of Poker in Las Vegas, in addition to dozens of WSOP Circuit events around the world.
GGPoker is one of the biggest online poker networks on the planet, one that holds a Guinness World Record for the largest-ever prize pool from a single online poker tournament; it paid out $27,559,500 in September 2020.
Why is WSOP.ca and GGPoker.ca Merging in Canada?
New rules created in 2022 resulted on Ontario poker players only being allowed to play online poker against fellow Ontarians. Ontario is a big place, and several online poker companies applied for a licence to offer their service to Ontarians.
WSOP and GGPoker, two of the biggest brands in the poker world, joined forces and created WSOP @ GGPoker.ca, an WSOP-branded online poker site that is only available to player in Ontario.
The partnership brings with it many benefits, not least Ontarians getting to play with GGPoker's award-winning software, and having the chance to complete in WSOP-branded events, perhaps even winning coveted WSOP gold bracelets from their Ontario home.
Can I Play GGPoker in Canada?
Online poker's legality in Canada is a nuanced matter. While the Criminal Code doesn't specifically address online gambling, it's generally considered legal for players. Like in the US, provinces have the autonomy to regulate their gaming environments. Many players in Canada enjoy online poker without issues. However, regulations can vary, so players should be aware of their province's stance and follow local laws when participating in online poker activities.
Canadian players can enjoy GGPoker's offerings, but there's a distinction based on location. In Ontario, players are in a closed-off pool, meaning they can only compete against other players within the province due to local regulations. However, players in other parts of Canada can access the global player pool, interacting with participants from around the world. This allows them to experience GGPoker's international community and various game options. It's important for players to be aware of their regional regulations and GGPoker's policies to ensure they're participating in accordance with local laws and site rules.

WSOP.ca General Overview
| Established | 2022 |
| --- | --- |
| Owner/Operator | World Series of Poker and GGPoker |
| Software Provider | GGPoker |
| Headquarters | Dublin, Ireland |
| Areas of Operation | WSOP.ca is only available in Ontario, Canada |
| Licensed by | iGaming Ontario and the Alcohol and Gaming Commission of Ontario |
| Regulated by | iGaming Ontario and the Alcohol and Gaming Commission of Ontario |
| Languages | More than a dozen including English, French, Spanish, Portuguese and Chinese |
| Games | No-Limit Hold'em an Pot-Limit Omaha cash games and tournaments |
| Software Support | Regular over the air updates |
Pros
WSOP is one of the biggest and most trusted brands in poker
Wide choice of cash games stakes and limits
Massive array of poker tournaments
Win coveted WSOP rings and bracelets
Cons
Only available to people physically located in Ontario
Games
Pot Limit Omaha
Holdem
No Limit
Desktop software review
WSOP @ GGPoker.ca Software Review
Ontario-based online poker players are in for a real treat when they download WSOP @ GGPoker.ca software via PokerNews. The online poker room is powered by GGPoker's software, which is considered by many to be the best in the business. Full of features to make your playing experience one to remember, the WSOP @ GGPoker online poker software is elite-level. Keep reading our GGPoker.ca review to find out everything you need to know about this impressive Ontario-only site.
Usability of GGPoker.ca software
One of the best features of the GGPoker.ca software is how easy it is to use despite being feature-rich. The tables are uncluttered yet provide a wealth of information that makes playing one, two, or even a dozen tables at once a breeze.
Every GGPoker Ontario player, regardless of them playing cash games or tournament poker, does so with the help of an integrated Smart HUD, or heads-up display. The Smart HUD highlights a handful of statistics about each player, including yourself, that assists in decision-making. The HUD makes it possible to, at a glance, see if an opponent is loose, tight, aggressive, or even enjoying a hot streak. It is a fantastic free feature and one that does away with the use of third-party tools some players use on other online poker sites in Ontario.
There are a number of other exciting features of the GGPoker Ontario software. First, there is the powerful PokerCraft tool that gives you a complete overview of your online poker career. PokerCraft makes analyzing your play a simple task, therefore, helping to take your game to the next level.
Then there is the option of the EV cashout, making bad beats a thing of the past. In certain all-in situations, players can choose to cashout their equity in the hand.
Finally, get ready to enjoy the in-built staking platform, a feature that is unique to WSOP @ GGPoker players Tournament players can sell pieces of the tournament action or buy some from other players. Staking is entirely free, and GGPoker takes care of all the payments and transactions.
Reliability of GGPoker.ca software
GGPoker Ontario players should be delighted to learn that the GGPoker-powered software is one of the most reliable in the online poker industry. Disconnections and other technical gremlins are rare, with the site's support teams dealing with any issues in a timely manner.
In addition, GGPoker Ontario regularly updates its software, ironing out any bugs and ensuring new features are deployed as soon as they become available.
GGPoker Ontario software appearance
The WSOP @ GGPoker.ca software is one of the best looking in the online poker realm. It is clear, crisp, colorful, and super simple to navigate through.
The poker tables have several felts to choose from, while there are also a number different colored playing cards to help personalize your GGPoker experience. In addition, players can choose traditional cards or a four-color deck, the latter helping reduce the chances of misreading your hand because each suit has a different color.
Players at GGPoker Ontario can choose from a massive range of avatars to display above their alias, or even upload an image of their choosing.
It is easy to express yourself at the tables, too, because the software has many emojis you can use to let your feelings known or to perhaps put your opponents off the scent!
How to Download GG Poker Ontario

The first step to playing on GGPoker Ontario is downloading GGPoker Ontario.
Getting your GGPoker download is dead easy. With just a few clicks you can be playing online poker with one of the biggest brands in the world.
Just follow these simple steps:
Navigate to the GGPoker.ca website.
In the top right-hand corner, click the "Download" button. This will open up a page with download instructions.
On this new page click the "Download Now" button. This will initiate your GGPoker app download.
The download and installation process will look a little different depending on your platform:
On a mobile device or tablet, you will be taken to the Google Play page for the GGPoker Ontario Android app or the App Store for the GGPoker Ontario iOS app.
If you are on a Mac, the download will be a .dmg file. Open the file and drag and drop the GGPoker desktop app into your Applications folder.
If you are on a PC, your GGPoker download will come as a .exe which you need to open in order to initiate the GGPoker desktop app installer.
Well done! You have just downloaded GGPoker Ontario and are ready to play.
App review
GGPoker Ontario App Review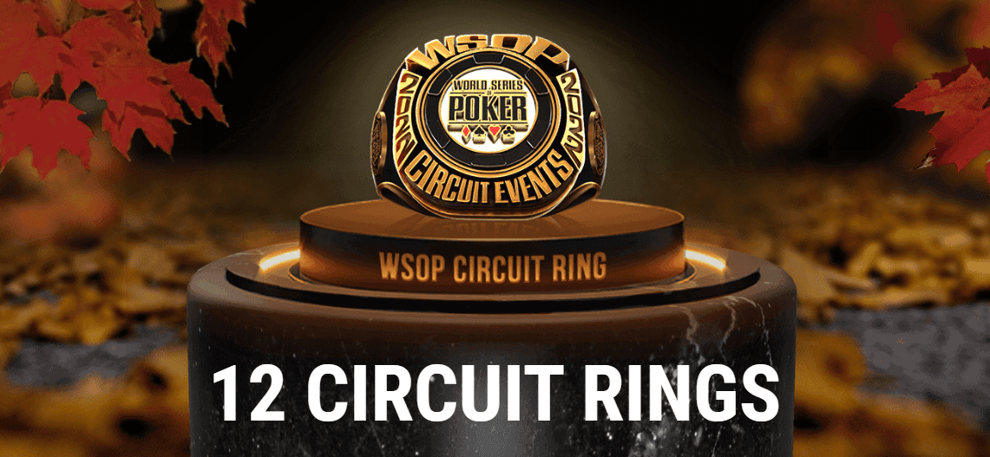 You do not need to be tied to your computer or laptop to enjoying playing online poker on WSOP @ GGPoker.ca because this elite-level online poker site has a dedicated mobile app for both iOS and Android-powered devices. Download the GGPoker Ontario mobile app to your phone or tablet, and enjoy the full offering from anywhere in Ontario.
| Aspect | iPhone and Android App |
| --- | --- |
| Ready to Play? | Sign Up and Play |
| Regions Available | Ontario only |
| App Limitations vs Desktop | A maximum of 4 tables at once |
| Games Available | NLHE & PLO cash games and tournaments |
| Minimum Deposit | $10 |
| Minimum Withdrawal | $10 |
| Deposit Methods | Visa, MasterCard, PayPal, Skrill, Neteller, MuchBetter |
| 3 Key App Features | Single hand operation, can win a WSOP bracelet, full array of games |
| Rewards | Play counts towards loyalty program |
Key GGPoker.ca App Features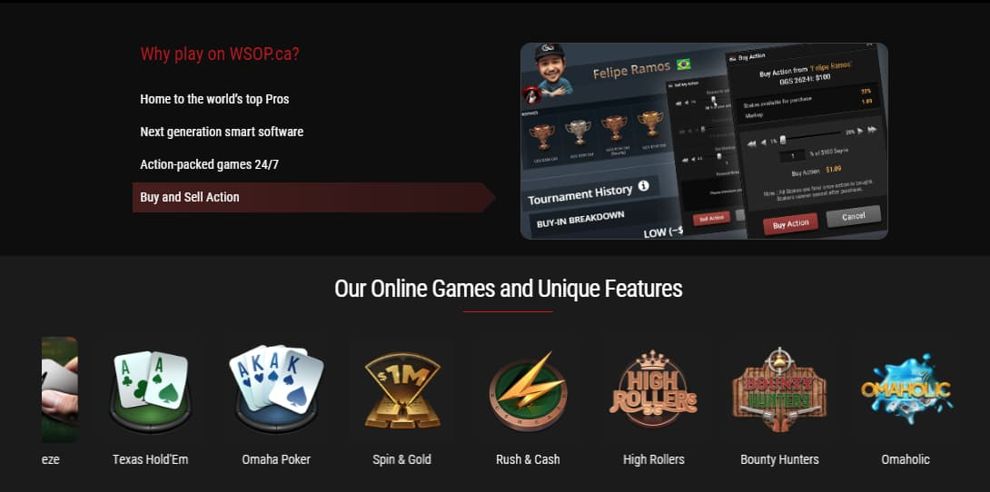 One-Handed Operation – The GGPoker.ca app is designed to make it easy to play online poker from your mobile device using only one hand, making playing poker on the go a simple task. Never miss a key hand or tournament ever again.
Full range of games – Just because you choose to play GGPoker Ontario via the mobile app does not mean you are limited to which games you can play. The full range of desktop games, formats, and poker variants are available on the GGPoker.ca mobile app.
Play multiple tables at once – It is possible to play multiple tables at the same time on the GGPoker mobile poker app. Open up to four tables simultaneously and more hands and tournaments in a short space of time.
Differences Between WSOP @ GGPoker App and Desktop
There are very few differences between the mobile app and the desktop version. All the same cash games and tournaments are present and correct, as are many of the features, including auto top-up in cash games.
The biggest difference is in how the GGPoker Ontario mobile app's tables look. The software developers made the dedicated Android and iOS app specifically for mobile devices and so that you can play poker on the move using only one hand. This means everything is created to fit on the smaller screens of mobile devices, something that it does superbly.
The mobile apps of some online poker rooms have limited functionality when compared to their desktop equivalent, but not here. The site does not discriminate against desktop or mobile users; it treats them the same. This means you could win your way to the WSOP in Las Vegas or win a massive tournament from your favorite mobile device!
3 Reasons Why You Need to Download the GGPoker.ca App
Everyone seems to live a busy life these days where they are always on the go. Downloading the GGPoker Ontario mobile app means you can take GGPoker with you wherever you go in Ontario, so long as you have a WiFi or mobile internet connection.
Play online poker anywhere in Ontario – The excellent mobile app makes it possible to take online poker with you wherever you are in Ontario. Never miss a value-packed satellite, tournament, or juicy cash game ever again. Simply fire up the feature-rich app and play online poker from your phone.
Kick back and relax – Do you work on a computer or laptop all day and dread having to sit in front of a similar screen while you play poker? Download the Android or iOS GGPoker.ca app and enjoy a full suite of online poker games on your mobile phone. Kick back in your favorite chair without a bulky laptop weighing you down.
Win WSOP bracelets from your phone! – WSOP @ GGPoker Ontario is the official Ontario online poker site of the WSOP, which means you will be able to win a coveted gold WSOP bracelet while playing poker on your phone or tablet! Winning a WSOP bracelet is the most prestigious of all poker trophies, and you could get your hands on one from your phone.
Room Info
Owner/operator: World Series of Poker and GGPoker
Software provider: GGPoker
Licensed by: iGaming Ontario and the Alcohol and Gaming Commission of Ontario
Software Support
Support e-mail: [email protected]
Phone: -
Deposit and Withdrawal
| Operator | Deposit | Withdrawal |
| --- | --- | --- |
| Skrill | | 1-2 days |
| VISA | | 1-5 days |
| MasterCard | | 1-3 days |
| ecoPayz | | 1-7 days |
| Inter-Account Transfers | | 1-7 days |
| WebMoney | | 1-7 days |
| Giropay | | 1-7 days |
| Sofort | | 1-7 days |
| MuchBetter | | 1-7 days |
| Bitcoin | | 1-7 days |
| AstroPay | | 1-7 days |
Languages
English
WSOP @ GGPoker.ca FAQs
Is poker legal in Ontario?

Yes, online poker is legal in Ontario. However, rules came into force in 2022 that limits Ontario resident to playing only poker against other Ontarians.
Is poker legal in Canada?

Online poker is still legal in Canada, but non-Ontario-based players can only play against other players in the province.
Is WSOP @ GGPoker.ca allowed in Canada?

Yes but it is only available to poker players physically located in Ontario, Canada.
What are the best online poker sites in Ontario?

GGPoker.ca is one of the best online poker sites in Ontario. Others include PokerStars, 888poker, and PartyPoker.
Is GGPoker.ca Ontario safe?

Yes, 100%. GGPoker.ca uses state-of-the-art technology to protect players' data and personal information at all times. In addition, players' funds are held in segregated bank accounts.
Am I eligible for a welcome bonus at GGPoker.ca?

Yes. Visit the GGPoker.ca website for full details.
Can I play GGPoker.ca outside Ontario?

No. The site is only available to players physically located in Ontario.