@AsianSpa Blogs: Black Friday Anniversary, 24/7 Vaults Robbed, and More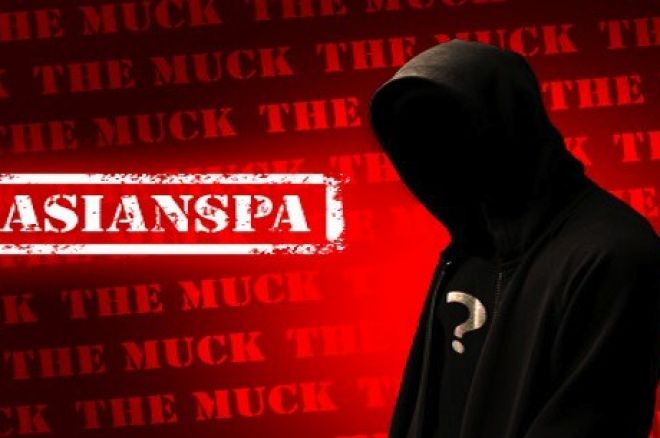 Disclaimer: The views expressed are those of the author and do not necessarily reflect the views of PokerNews.
Well, another week is in the books and there is minimal poker news to blog about. On the forefront, it's the one year anniversary of Black Friday. I enjoyed a couple of days listening to new and old episodes of QuadJacks Radio. I was at "ground zero" when the news came out about the sites going down. The mood at Panorama Towers was "lower than a hogs chin on market day." I can remember heading downstairs to the gym and seeing all the Internet pros converged in the lobby trying to figure out what the hell was going on.
I had a little over $2,000 on Stars, and I still have almost $6,000 locked up on Tilt. I remember heading back to my condo and saying to the group "we will be alright, our money is safe!" Who would have thought I was wrong about FTP. Who could have thought Howard Lederer and his cronies (Rafe [Furst], Chris [Ferguson] & Ray [Bitar]) pilfered the coffers of Full Tilt. I was happy to get my money from Stars and after two weeks, I figured there were issues with Full Tilt. One year later, we are stilled in limbo while Howard and friends are living like "pimps" with fist full of our paper!
Being that it was Tax Week, I didn't have much spare time, but I did play a little this week. I put it about six hours at Aria $2/$5 (about even), three hours at the Wynn (+$400) and played the nightly tourney at the Venetian (donked off in the first hour).
Bryan "the icon" Micon of Donkdown fame took to Twitter against the Venetian Poker Room about the rake taken out of the tournaments. I have to agree with Bryan — they need to show what the actual rake is instead of trying to "hoodwink" us. Tommy does a good job there, but I think the corporate thought process has gotten the best of him! The Venetian was promoting a $300 tournament, which was actually a $250+$50 tourney. Now that is –EV and #NotSpaApproved.
The MGM seems to be ramping up its poker room. They added Karina Jett as poker ambassador and she hosts a weekly #HorseC**kAMent. She is also hosting the MGM Grand Challenge Series from April 19 through May 6. I plan on playing a handful of events and then playing some preliminary events at Bellagio. I can't wait to see how the Bellagio handles the $25,000 WPT Championship. With the elimination of the Fontana Room, I hope such a steller event is not being held on the casino floor right next to the slot machines!
Last thing of note this week is the robbery of 24/7 Private Vaults in Las Vegas. The business is/was a 24/7 access safe deposit box site. They ask no questions and kept no records, and I have myself used this business a few years ago before I received a box at the Bellagio. Three armed men robbed the place and spent hours drilling out boxes and safes in the VIP area. I wonder, if they ever catch the robbers, how you could ever prove what you actually had?
Word of warning: use a bank or casino safety deposit box!
Till then I send #SpaRunGood™ & #GoodJuJu™
Spa