@AsianSpa Blogs: Epic Poker League, Erick Lindgren, and a Life Update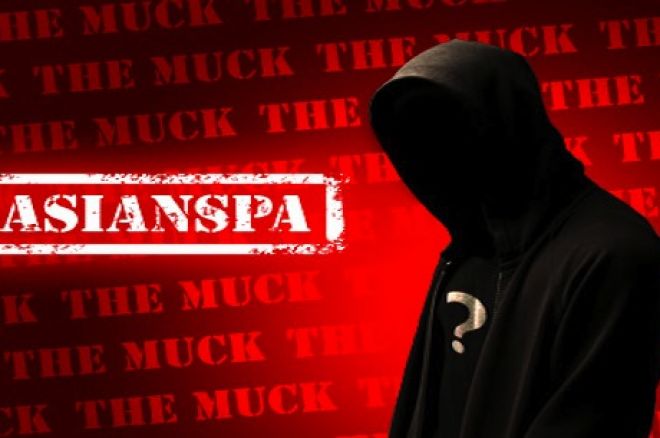 Disclaimer: The views expressed are those of the author and do not necessarily reflect the views of PokerNews.
I want to start this blog with my comments on the Epic Poker League. I felt the EPL was going to be a great success only if it could find sponsors for the events and its TV deal. Giving huge overlays and all the perks has to come from someone or somewhere.
As we all know this didn't happen and the EPL filed Chapter 11. I feel bad for the players who are backed or on their own, who were counting on the exposure and the million dollar freeroll. I think everyone got "hoodwinked" on this whole debacle, because they said they had the money for the whole season from the beginning, which I call #NonTruthSpeaking in the world of Spa.
I have always tried to support them but with more and more coming out, it looks like we were sold on something that was not on the up and up from the start.
Next — Erick Lindgren aka @EdogPoker — which has been big news. Seems like Erick owes and owes, and off to tournaments he goes. Again I have to say the poker fans have been "hoodwinked" by this guy thinking he was a stand up guy and a guy the general poker fans would trust.
So much in poker is your word or your character. Without that, you're just another degenerate deadbeat on the rail looking for a stake. With the amount of money FTP was juicing Erick every month (rumored to be $250,000), you would think that after losing year after year he would have realized "I need to save some money," but I guess Erick thought the FTP express would never pull into the station.
As for me, the week has had very little poker due to the fact I've had a head cold. The weather fluctuation in Vegas this time of year, and hanging out in poker rooms with people coughing and handling chips always gets the best of me. I have been trying to go to the gym every day and trying to stay on a good sleep schedule.
I worked two days this week — a session at Aria in the $2/$5 game and another at Wynn $2/$5. Both were mediocre at best, but a profit is a profit. The Vegas ring games have defiantly gotten tougher since Black Friday. I will be heading to L.A. hopefully this weekend for some tournament and cash game action at the Bicycle Casino during the Winnin' o' the Green series. I always enjoy the action and atmosphere at the Bike. I will update you with my results and keep speaking the truth!
Till then I send #GoodJuJu & #SpaRunGood
@AsianSpa