@AsianSpa Blogs: Friends in Town, WPT World Championships, and More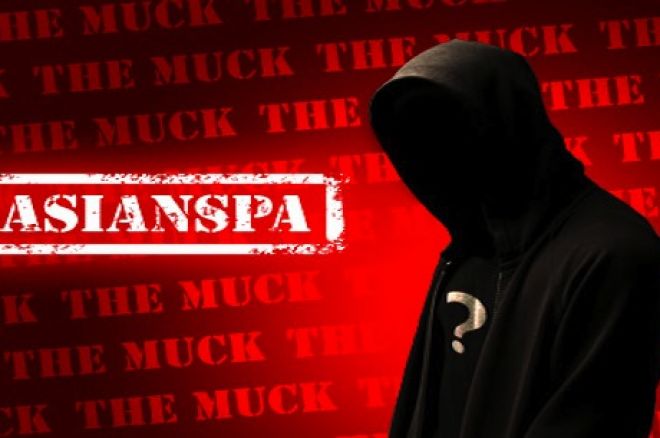 Disclaimer: The views expressed are those of the author and do not necessarily reflect the views of PokerNews.
Well I am happy to report the WSOP kicks off Sunday with Event #1, but more importantly the cash games start! I am super excited and will hope to give you my take during the Series.
I haven't been doing much these days other than relaxing and enjoying spending time with a few friends who came to town. Last Saturday I picked up my friend Mike from St. Louis and asked him what he wanted to do. I figured he would say lets hit a club etc., nope, he said let's play some poker! We ended up at the South Point and in a $1/$2 no-limit hold'em game. I short bought $200 and within a orbit I was reaching for $200 more. We ended up playing from 7:00 p.m. till almost midnight and Mike ended up +$130 and I was -$605.
Sunday we got up and he wanted to see the sights. We ended up hitting Red Rock Canyon. What a great place to unwind from the hustle and bustle of Vegas in the distance. Sunday night we headed to Bellagio because he wanted to see the WPT Championships. We arrive and Mike spots the pros and says, "I thought Bellagio was the premier poker stop on the tour?" I said it was till they made the players sit out in the casino to play. He said for $25k buy in you would think they would accommodate the players better. I agreed and we ended up chatting with a few players and Mike was happy to meet some that he has followed on TV. Mike headed back Monday morning and I enjoyed an afternoon at the Pano pool.
I got my car registration and driver license renewed at the DMV on Tuesday and headed to the Wynn. Had lunch outside at The Country Club which has amazing views and a pricey menu! Then I headed to the poker room and dabbled in a $5/$10 game. Ended up playing for about four hours and I headed to home.
Not much went on on Wednesday and I headed back to Bellagio to get some chips from my box to cash for the WSOP and again had to watch some action of the WPT while my condo was getting cleaned. Still amazed that these guys don't bitch more about playing out in the middle of the slot banks!
Thursday was a pool day and I ended up reading a great book called On Top of the World: Cantor Fitzgerald, Howard Lutnick, and 9/11: A Story of Loss and Renewal. I bought the book back in March and haven't had a chance to read it. I ended up crushing it and not stopping till it was done. Check it out on Amazon, definitely a #SpaApproved™ read.
On Twitter I noticed a tweet that mentioned me, it was between @PokerLawyer and @AgentMarco of Quadjacks fame. Marco complained that, "I used #C%ckSuc%er every other word and yet is warmly embraced + has a blog on PokerNews." I have to LOL to Marco on this, first, I only use that #hashtag when I am tweeting to the Poker Brat himself Phil Hellmuth; second, I am "warmly embraced" because I #TruthSpeak™ and provide entertainment value; and third, yes I blog on the world's premier poker news site PokerNews!
Well for the next six weeks I will be faithfully at the RIO/Golden Nugget/Venetian and grinding it out either in cash or tournaments and send #SpaRunGood™ and #GoodJuJu™ to the Team Spa Loyalist!
Till then I send you #GoodJuJu™ & #SpaRunGood™
Spa