Let's face it. We've all been there. Where? You know that break-up you just can't seem to shake? You know it's over, but you still think about that person all the time, and you think — maybe next time it'll work out. (FYI, it never does.)
In this week's web comic from The Micros, Chase is pining over his long lost love and Balls has had enough.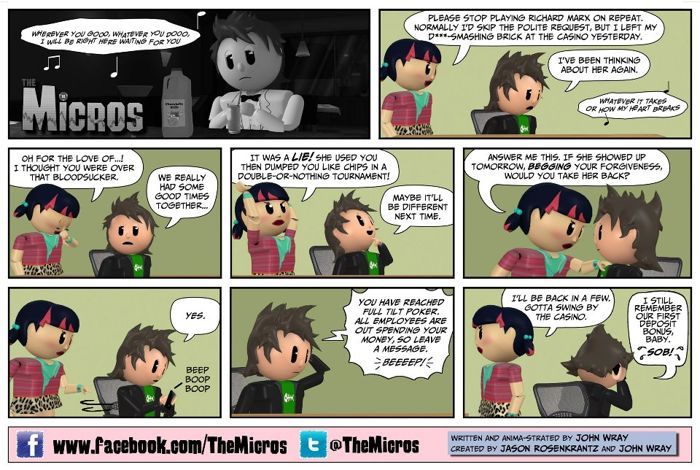 Visit The Micros' Facebook fan page for more photos, including some teaser posters for the web comic.
Follow PokerNews on Twitter for up-to-the-minute news.