@AsianSpa Blogs: PokerStars, Full Tilt Poker, and the MGM Grand Poker Challenge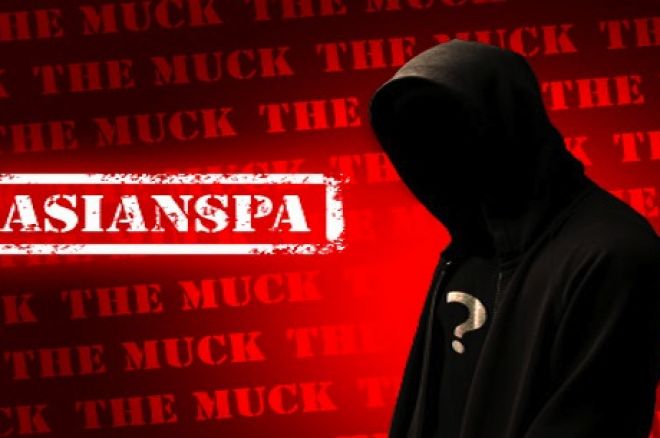 Disclaimer: The views expressed are those of the author and do not necessarily reflect the views of PokerNews.
With everything from news of PokerStars buying Full Tilt, to my tournament grind at the MGM Grand Poker Challenge, it's been a huge week!
I was excited to hear the rumors that PokerStars is in talks with the DOJ and trying to buy Full Tilt Poker. I tuned in to QuadJacks Poker Radio and it felt like Black Friday all over again with speculation and the rumor mill running rampant. I enjoyed listening and getting players and insight from people in the industry. David "The Maven" Chicotsky even posted one of my early tweets on his site, "If PokerStars actually bought Full Tilt that would be great! Now if Howard Lederer can go to jail for 10 years my life would be complete!"
After almost seven to eight months of the Groupe Bernard Tapie saying everything was progressing, I feel like the GBT would have strung us out just like Full Tilt management has done since 4-15-11. The players, like me, who had money "locked up" on Stars after Black Friday know how professionally they treated us and kept the players informed. Once withdrawals were allowed, I had my money in under 48 hours. This is a huge development and we can only hope that American players will once again, in the short future, be able to online poker and be able to play on both sites! My hope is that when online poker gets legalized in the USA, Stars and Tilt will have alliances with brick and mortar casinos here in Vegas, giving us the ability to fund or withdraw at the casino cage! Hoping for big things to happen this year!
For poker this week, I played Event #5 at the MGM Grand Poker Challenge, which was $340 bounty event. With 100 runners and some #GoodJuJu™ on my side, I felt after three levels I could be on a good run. I collected one bounty but saw my exit in the early evening by an Englishman — Curtis Ledger.
After the knockout a few of us headed over to the Hard Rock Casino for dinner. The #SpaApproved item at Lucky's 24/7 is not on the menu, it's just called the "Gamblers Special" and it consists of a salad, steak/shrimp, mashed potatoes and a vegetable for $7.77. After dinner, we hit the pit and I was able to erase my buy-in loss and dinner — +EV.
I played Event #7, which was a $230 deep stack event with 110+ runners. I never could get anything going and felt like I was just "putting in time" while I had chips. I busted probably in the first 10 to 15 players. My final hand was
in middle position and I three-bet. The flop came
rainbow, and I bet out and a man with two first names — Dennis Jeffery — had me covered and shoved. I called thinking his range was either
,
,
or
, which I would have been ahead. Nope! He rolled over pocket nines for a set and left me asking for my #OneTime without luck.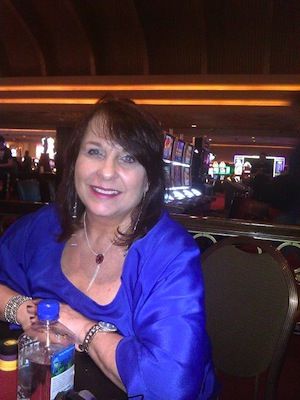 I stuck around and played some $1/$2 no-limit hold'em as the vibe during this series is great and a lot of my friends are playing either the tourneys or cash. The $1/$2 game played lose and fast and I put in a few hours with not much in the results column. We ended up having dinner at Rain Forest Café and then headed back to my place for some drinks and PS3.
I was lucky enough to be chosen by the @MGMGrandPoker on Twitter for a free seat in Event #13. I was unable to use the seat myself so I transferred it long time #TeamSpaLoyalist Donna Houle (@pinkladiespt) I know Donna will represent the entire #TeamSpaArmy well in this event. Additionally 10 percent of any cash in the event will be donated to Nevada Society for the Prevention of Cruelty to Animals (@NevadaSPCA) as they are a #SpaApproved organization.
Thanks to Rob Moore, director of poker operations, and the staff, poker room ambassador Karina Jett and the best tournament director in the business Matt Savage.
Till then I send #SpaRunGood™ & #GoodJuJu™
Spa