@AsianSpa Blogs: Rethinking Hellmuth's BadJuJu, Phil Ivey, and More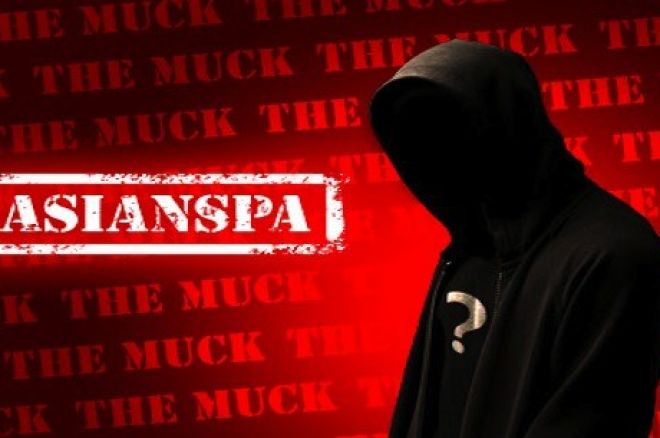 Disclaimer: The views expressed are those of the author and do not necessarily reflect the views of PokerNews.
It was a huge week for the media at the World Series of Poker. Phil Hellmuth (aka #C#ckS#ckerOfPoker™) scored #12 despite my #BadJuJu and praying to the poker gods for a cold deck. I have to admit his interviews so far were very humble. Glad to see that he finally won a non-holdem bracelet and maybe he is changing his way as being the Poker Brat. If that is the case, I might rethink my view of him, but don't hold your breath.
Then Phil Ivey does the unthinkable — three final tables so far at the WSOP. This is truly amazing to say the least. He does need to sharpen up his game and learn how to close the deal. But still very impressive! On my Ivey observations; I did not see the Humphreys on the rail with their signs and buttons.
I asked around and speculation was that they didn't have the travel money to make the trip due to the fact that their bankrolls are still frozen on Full Tilt. I also noticed at every break the players all head to the hallways to hit the restroom, make calls, grab something to eat, ect., but Ivey always goes out the back entrance. I asked a TD if Ivey was aware that segregation was over and he could in fact use the public hallway. His response was non-verbal and gave me a sh*t-grin.
I enjoyed watching the final table and always see Ivey checking his phone and had to ask myself, "is he waiting on a text from Howard Lederer or is it his ex-wife asking for more money," (and I thought I had headaches lulz). I guess we will never know. Maybe with his scores this year he too, like Durrrr, will offer to repay the players on Full Tilt somehow.
I enjoyed watching the $5k Omaha high-low split 8 or better. I railed this event Tuesday for a few minutes and had to root for Bart Hanson. Even though Bart has a hard time acknowledging #TeamSpa™, I know a lot of us were rooting for him. Even after busting the final table Bart was kind enough to join Dave Tuchman doing commentary in the booth. Tuchman is absolutely doing a great job. FYI, Bart is killing the $75/$150 and $150/$300 cash games at the Rio.
With so many events starting and continuing each day it's almost hard to keep up with the action. I played two events over the last week and cashed in one. I played the DeepStacks at Venetian. Yesterday I played the $1,500 #HorseCockAMent™ and lasted till about 6 p.m. before going out. I am done playing tournaments until Monday when I will play the $2,500 mix hold'em event at 5 p.m. I will keep grinding the cash tables at the Rio because it seems like the games are getting softer by the day.
I railed the $5k limit hold'em — Event #20. I railed two #TeamSpaLoyalist™ members, Daniel Negreanu and PokerFraudAlert.com CEO Todd "Dandruff" Witteles. Todd made a deep run only to bust out on the bubble! It was nice to chat it up with Todd on break.
Last but not least I have to give a shout out to Kevin Mathers (aka @Kevmath) he is by far poker's own Google™ for all things poker. Whatever anyone, either a top pro or fan asks, he always has the answer.
Till Then I Send you #GoodJuJu™ and #SpaRunGood™
Spa