Mega Millions: The Ultimate Donkament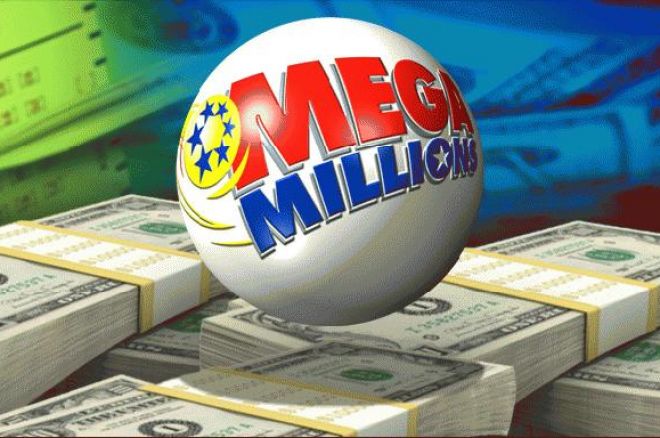 Whether it was your first time playing online poker, you just went broke, you're a really big nit, or you simply misclicked the "register" button, we've all played in massive freerolls before. Once you get a few hours into the tournament, the play gets more serious, but at the beginning, everybody (myself included usually) goes all in. All the time. If you think winning flips is hard, try winning multiple four, five, and six-way all-ins in a row. It takes a little bit of wizardry.
Have you ever won one of these massive freerolls? If not, have you ever won any other multiple table tournament with over 1,000 entrants? It's very difficult to play well, stay focused, win flips, fade outs, and seal the deal once you reach heads up — that's why only a few great players can do it consistently. However, the odds of the biggest donkey in the world winning the World Series of Poker Main Event are still exponentially greater than the odds of you or me winning the Mega Millions.
At the beginning of the week, I started to notice a buzz in and around the various bodegas here in Brooklyn, New York. Grabbing a sandwich for lunch was becoming more and more difficult as Wednesday neared, because the lines were constantly growing. Everybody was buying Mega Millions tickets. Most people only spent a few dollars, and surprisingly I never saw a single person pick their numbers.
Aren't birthdays supposed to be the nuts when it comes to lotteries?
I grabbed one ticket on Wednesday, paid for my BLT (if you ever find yourself in Flatbush, do yourself a favor and go to Nostrand Deli), and went home to sweat the $340 million drawing. For kicks and grins, I even swapped 10 percent with one of my best friends.
Surprisingly, there were a handful of poker players on Twitter who were anxiously awaiting the drawing, as well, none more than Josh Arieh.
And the dream begins. I have the same feeling I had in my first WSOP event! http://t.co/Jxk43SQT

— Joshua Arieh (@golferjosh)
The jackpot didn't hit on Wednesday, however, and by Friday and this writing it had ballooned to an estimated $640 million. If grabbing a sandwich on Wednesday was difficult, then yesterday it was damn near impossible. There were lines in every store, on every block, and for each purchase there was one common denominator — a slip of paper, and dreams of riches.
Arieh's excitement grew when he found out that no one had won, and he began recruiting investors. 2011 WSOP Player of the Year Ben Lamb hopped on board immediately.
---ReadMore---
And Arieh and Lamb are not alone.
The liquor store owner literally said a prayer for me to win the Mega-Millions lottery because he would get http://t.co/qDjuhf46

— Dan Fleyshman (@DanFleyshman)
A lot of charities will get pumped up if I hit this mega millions #imcoolwithacouplemillion

— Brett Richey (@BrettRichey)
After a small losing day on the poker tables trying my hand at the mega millions lottery #gettingunstucktheflyway

— Amit Makhija (@amak316)
Already a line for lotto tickets at Surf Liquor (where someone won 300k last week). Feel like a degen but I'll prob win so it's all good.

— Shane Schleger (@ShaneSchleger)
This is all too ironic. While online poker is entrenched in a war for legitimacy here in the U.S., citizens in 44 states (Nevada is one of the four continental states that doesn't offer the lottery) are clamoring for an infinitesimally small chance to win the jackpot. And, rather than calling it a Ponzi scheme, indicting it, or chastising it in any way, we are celebrating it. Openly. In every newspaper, on every radio station, and on every television channel today, there will most likely be a reference to the $640 million prize up for grabs.
Just imagine what will happen over the weekend if nobody wins Friday might and the jackpot starts flirting with $1 billion.
The hypocrisy of the idea that the lottery is allowed and encouraged is overwhelming, but we've seen this song and dance before.
One day, when the dust settles, there will probably be a poker site just like the Mega Millions. No, it won't offer a billion-dollar lottery, but it will grow state by state from sea to shining sea. It will include most, but not all of the continental U.S. (sorry Utah), and it will be regulated and taxed by the federal government.
Right now, though, all I have is a small square of paper with six numbers printed on it. It's certainly not a skill game, but if I do win, you'll see me in Monte Carlo for the EPT Grand Finale Super High Roller. Good luck everybody.
Stay up to date on all the latest news by following us on Twitter and liking us on Facebook.
*Photo courtesy of KFDM.com