So You Want To Be Like Phil? Hellmuth annouces his poker camp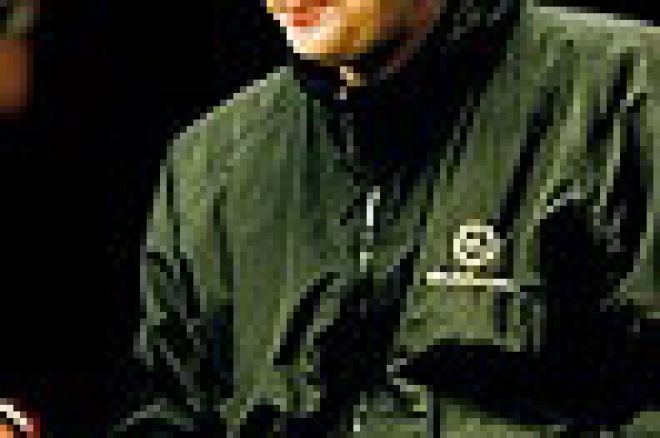 People have watched him win the World Series of Poker World Championship at the tender age of 24. They have bought his books by the millions. When he is at the table, either winning or losing, he is the center of attention. And, to warm up for the coming WSOP, he recently captured the National Heads Up Poker Championship in March. All in all, it is good to be Phil Hellmuth.
So you want to be like Phil? You will have the opportunity if your skills (and your bankroll) are deep enough. Coming in August, "Camp Hellmuth" will blow the whistle and get your poker skills in top shape. Billed as "The Ultimate Weekend Of Poker," it is a highly intensive four day training camp to be conducted at Binion's Horseshoe Casino, the legendary downtown Las Vegas home of the World Series, from August 18-21.
Amid the instruction spread over the four days and a final No-Limit tournament that could be worth up to $100,000 (depending on the number of camp attendees), there are sit and go tournaments, parties and other get togethers for the campers, which will be attended by the instructors as well. The campers will stay at another legend in Las Vegas, Caesars' Palace.
The instructors alone would be worth the price of admission. Along with Phil himself, two of the men on the "Mount Rushmore" of poker, the great T. J. Cloutier and East Coast poker legend John Bonetti, will offer their wisdom. Other instructors include CardPlayer Magazine publisher Barry Shulman and his son Jeff, and three of the "young guns" of the tournament poker world, 2004 WSOP runner-up David Williams, 2004 WSOP third place finisher Josh Arieh and Evelyn Ng.
All of this information does not come without a price. While some poker players will gasp at the $3,499 price tag for the fantasy camp, there are several specials that can chop some of that money off. If you sign up for the camp prior to June 1st, for example, $150 is taken off the bill. There are other discounts if you do not need the accommodations of Caesars' (which are included in the $3,499) or if you bring a friend along with you. Additionally, the total does not need to be paid up front. You can reserve your spot with a deposit of $1,499, with the balance due by June 15th.
While it may seem to be an expensive trip, it may very well turn you into the next Phil Hellmuth! For more information on Camp Hellmuth, be sure to check out the website, camphellmuth.com, or dial up 1-888-HELLMUTH (435-5688) to learn more about what would be a great way to spend four days in Las Vegas!
Please visit our online poker room directory to see the best bonuses on the web!