Daniel Negreanu's Big Poker Challenge, Part Three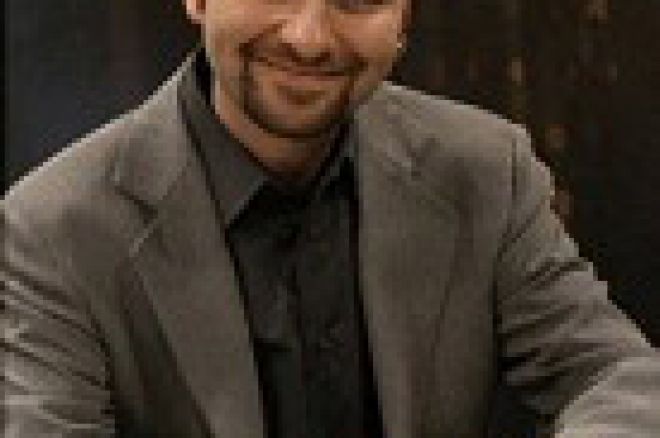 As noted previously on this site, in an effort to maximize his new role as a poker host as the new Wynn Casino, Daniel Negreanu has issued an open challenge. He will play anyone at the Wynn, in any of nine different games for anywhere from $100,000 to $500,000.
To this point, Daniel has played three matches, and was 1 win, two losses in those matches. Fortunately for Daniel, the one win out did the two losses in cash, and he was actually up $100,000.
But those matches, as exciting as they were, felt like the warm up act to the main event. The main event's name was Barry Greenstein. Daniel and Barry had been trading barbs on the internet for a couple weeks, and you sensed a genuine tension between the two, if not out and out dislike.
With the notable exception of Doyle Brunson, Daniel and Barry get some of the best press in poker. Daniel for his gregarious, outgoing charm (not to mention multiple TV wins), and Barry for his "Robin Hood of Poker" image, with all his tournament winnings going to his charity of choice, Children Inc.
So, what do two top players with positive images do when they want to tangle? Why, play nine different games heads up for $500,000 each, of course. As is part of Daniel's terms of his challenge offer, all matches must be played at the new Wynn poker room, for which Daniel is a host.
The first of the nine matches was played out over the last two nights, and the game was 7 Card Stud. After playing for five hours or so Friday night, Daniel had carved out a $73,000 lead after being down as much as $300,000 at one point. Daniel actually came back from the 300k deficit to take a 164k lead at one point. The night ended (as agreed) at midnight, and Daniel was up $73,000.
The next night brought the conclusion to the match, and Barry Greenstein was the winner. Daniel had this to say (via his Blog) about the match.
There was a pretty bad trend arising in our match. When I made my two pair he'd make a straight or a flush. When I started with the best pair he'd catch 4's and 2's. When I had a pair and a flush draw, or a straight and a flush draw I'd blank off again, and again.
I had all the confidence in the world that I would win this match, but I just couldn't fade the cards. It was truly brutal and I wouldn't wish that anti-rush on my worst enemy!
So, now Daniel is 1 win, 3 losses, and down one-nil (as they would say in soccer) to Barry G. Daniel said he would be happy to play Barry again at Stud, but its unclear whether that match will happen, or if they will move on to another game.
Ed Note: Heads up is the purest form of poker. Great heads up action always at Pacific Poker