'Outplaying The Boys' Great Poker Advice For All Genders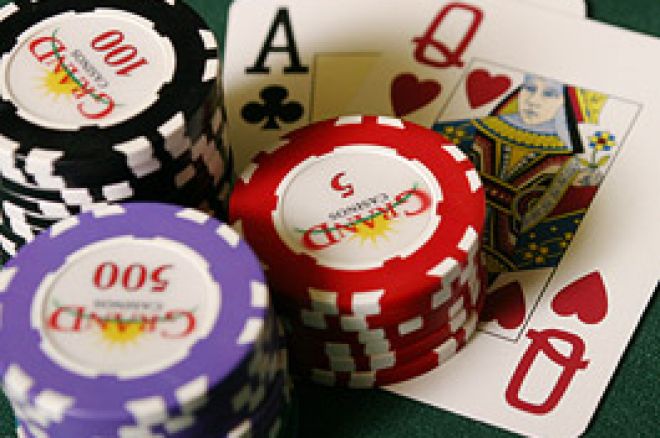 Many people would not be familiar with her name, but poker player Cathy "Cat" Hulbert has a long history of being a very successful gambler. From her days working with the famous (or, as the casinos viewed it, infamous) Czech Team of blackjack card counters and her work with Ken Uston's blackjack group in Atlantic City, Cat managed to become well known not only for her abilities at the blackjack tables but for being one of the few females to infiltrate a traditionally male dominated arena. Although she was able to make a great living from these enterprises, Cat was driven to push into another testosterone packed area in the casino, the poker room, and picked up the game almost twenty years ago.
Amidst the chauvinism and general ill will she found from the men in the poker rooms, Cat continued to learn the game and how to combat the men facing her at the tables. It eventually worked out well; she has been to the World Series of Poker for many years, with the highlight of those stops including making the final table of the Seven Card Stud event in 1993. In 1996, Cat was named as one of the best Seven Card Stud players in the world by CardPlayer Magazine and she continues to play both Seven Card and Hold 'Em to this day at the middle level stakes in the casinos of Los Angeles. She also teaches poker to tables filled with women that want to emulate her success.
It is through these travails that Cat Hulbert has gleaned her experience to come up with her book, "Outplaying The Boys". It is chocked full of information throughout the 324 pages that make up the book (available at all bookstores for a great price of $12.95 U. S./$17.95 Canadian) and is useful to anyone, not just the ladies, for improving their poker game. It does its best work in the demonstration of the fact that the game of poker starts well before you step to the table and isn't limited to just the time spent on the casino floor.
The chapters are broken down into different things that women (and, as I personally believe, all players) should take into consideration before, during and after leaving the poker tables. They have cutesy titles (my personal favorites were "If All Is Not Lost, Where Is It?" which examines why you may not be winning as much as you believe, and "How To Keep All Your Balls In The Air Without Getting Hit On The Head", the section that discusses maintaining composure and balance while playing) that, while inducing a chuckle, also are a great representation of what each chapter will be teaching. Each chapter has a minimum of three "tips" that make up the chapter's subject and offer a great insight to combating the multitude of evils that women in particular and players as a whole come across at the tables. Some chapters also delve deeper into particular subjects with highlighted boxes where Cat offers her own personal experiences as a lesson.
While the title of the book and the usage of the gender specific "she" in examples will lead you to believe that it is a book for women (and, to be honest, it is), this is a book that anyone regardless of gender can take some useful tools from and put them to work at the tables. Men can read this book and attempt to not become one of the characters that Cat talks about and can also learn that all women aren't pushovers at the tables. The males can also pick up some interesting tidbits of information that can potentially be added to their arsenals, whether playing against other men or the "fairer" sex.
Beyond the information that Cat has given to poker players, she also has a writing style that is unique. She can be forthright and honest, edgy and crack-you-up funny, most of the time all in the same paragraph. She also has a deft touch in the writing of a gender specific book in that it doesn't lose anything in translation if a male is reading it.
Whether you are a man or a woman, Cat Hulbert's "Outplaying The Boys" is a perfect tool for improving your poker game. It is a lighthearted but serious look at the game of poker and improving how you play. It examines the game in its entirety, demonstrating that your thoughts should be constantly on the game, but to have a delicate balance with it as well. One of the best things I can say about a particular poker book is that I go back and reread it afterwards to glean more information from it or pick up something that I missed the first time around. I have done that with "Outplaying The Boys" and it will be a valued addition to my poker library and should be in yours as well.