Phil Hellmuth tapped as next co-host for 'Celebrity Poker Showdown'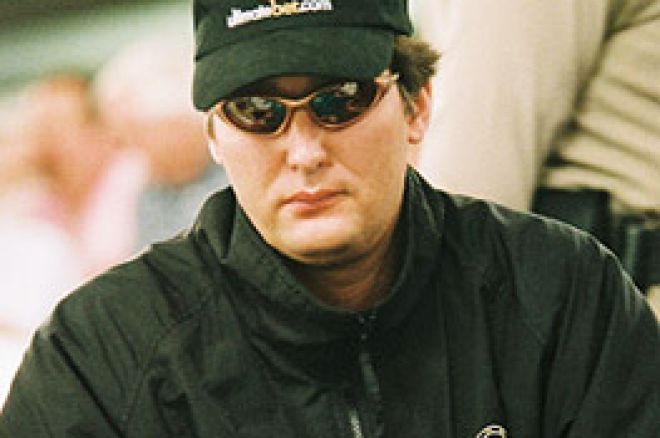 While it has been blasted by many purists as a blasphemy of true poker, the Bravo Network's "Celebrity Poker Showdown" has been extremely successful and helpful as well to the charities that the players support. In the run of the program seven seasons, over $2 million has been contributed to the causes that the celebrity players have endorsed. The eighth season of the program is going to feature many changes that should ignite new interest in the series.
It was announced by the Bravo Network on March 22nd that nine-time World Series of Poker champion Phil Hellmuth will take over the commentary chair that has been vacated by longtime co-host Phil Gordon. This alone should add a new texture to the program and we'll see how patient this Phil is with some of the plays (or lack thereof) made by the celebrity participants. Dave Foley will once again hold down the celebrity host seat in the Losers' Lounge.
"Phil Hellmuth is 'must see' TV," said Hellmuth's agent, Brian Balsbaugh, of Poker Royalty, LLC. "Whatever your opinion of 'The Poker Brat,' you simply cannot change the channel when he is on the screen. I can't wait to hear him describe the action with Dave Foley on the new season of Celebrity Poker Showdown."
The series itself is making a move as well and making a direct focus on a charitable area. "Celebrity Poker Showdown" has partnered with Harrah's Entertainment as their "official casino" and will be moving from its longtime home at the Palms in Las Vegas. The next stop on the "Celebrity Poker Showdown" trail will be the Harrah's property in New Orleans and charities benefited by the tournament will be focused on the still Hurricane Katrina-ravaged Gulf Coast of Louisiana and Mississippi.
"For the new season of "Celebrity Poker Showdown," we have decided to take the series in a new direction and we could think of no better way than to support the people of New Orleans," continued Berwick in her statement. "New Orleans is a city with a heart and soul like no other American city and being that it is the birthplace of poker, there was no better place to take our show," added executive producer Marcia Mule'. "And in the process, to be able to give away a million dollars to help bring back the "Big Easy," that's a winning hand."
The players who will be participating in the event have yet to be announced as well as what the charities focused on the Katrina recovery will be. It may be a very special season of "Celebrity Poker Showdown" as the program attempts to provide poker entertainment to the masses and aid the recovery effort from the most devastating storm in American history.