Merger Mania Strikes: MGM Mirage, Ladbrokes Pursue Online Poker Sites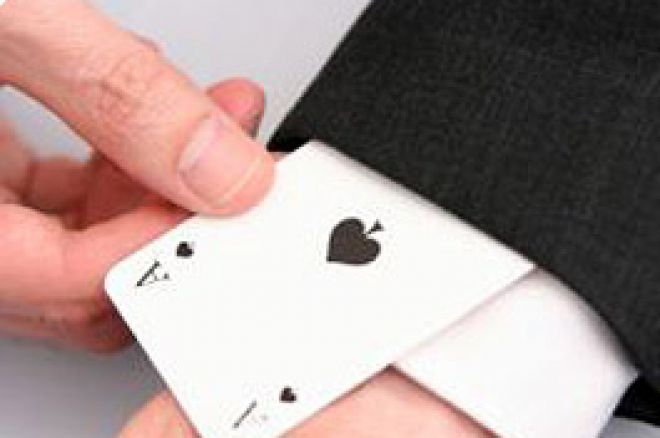 The U.K. stock-price devaluation that occurred after the Unlawful Internet Gambling Enforcement ACT [UIGEA] was signed into law has brought on a second wave of change, as merger and acquisition rumors have moved swiftly from conjecture to the verge of reality.
Like wolves culling the weak and injured from a herd of caribou, several of the biggest corporate players in land-based gaming are reported to be in serious buyout talks with the biggest online names. Rumors of a merger between PartyGaming, 888 Holdings (parent of Pacific Poker) and perhaps SportingBet (parent of Paradise Poker), have been floating for several days, and now a published report in London's The Business confirms that there's meat to the story --- speculation and related stock uncertainty forced 888 to issue a statement to the London Stock Exchange, wherein the company confirmed that it was "very active" in merger/acquisition talks, and that it was talking to "more than one party," one of which was confirmed to be London-based Ladbrokes.
While the online sites mentioned above may well merge in the near future, the greater news is the entry of both Ladbrokes and MGM Mirage into these discussions. The interest of U.S.-based MGM Mirage, the second largest American-based gaming concern, behind Harrah's, is very real. According to the Business piece: "Though talks are at an early stage, bankers involved with MGM stressed the US company's interest was serious. Bankers stressed Las Vegas-based MGM wants to buy a market leader and is considering a move on any group created by a merger of PartyGaming and 888 Holdings, which are said to be in negotiations, along with Sportingbet."
Ladbrokes is also said to be in contact with the same group of firms, while two other big British gaming names, William Hill and Gala Coral, appear to be sitting this round out. 888 in particular seems to be a prime target for Ladbrokes, since Ladbrokes has a giant sports-betting operation and smaller interests in online casino games and poker, while 888 has its focus in online poker operations. The two seem a natural fit for servicing the expanding European and Asian market interests, whether or not the U.S. market ever reopens.
While it's possible that MGM Mirage could acquire and run any of these online rooms through an indirectly owned holding company, the possession of a major online brand name would provide greater impetus to any lobbying efforts designed to have the UIGEA repealed or have new carve-outs added. It's far from a done deal, but it's likely that the next few weeks will see significant restructuring among these largest online names.
All this comes in conjunction amid the rumors that Ultimate Bet and Absolute Poker will be announcing their own merger in the coming days, in another piece detailed here at pokernews.com.