Harrah's Buy-Out: Will it Happen and What Might it Mean to Poker?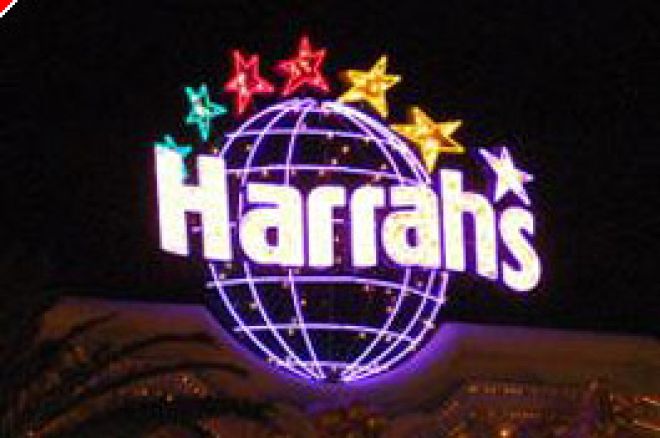 On October 1, 2006, Harrah's Entertainment, Inc. confirmed it had received a $15 billion buyout offer from Apollo Management and Texas Pacific Group, two private equity firms. Since then it has been reported that Harrah's may have rejected the bid, causing the equity firms to up the ante to $15.5 billion. If accepted, this would represent the largest offer for a casino operator and the fifth largest leveraged buyout in history.
Since first reporting the offer, Harrah's management has had little to say on the matter. During their 3rd Quarter 2006 earnings announcement last week, Harrah's only mentioned that a special committee continued to analyze the offer. The dearth of information has the business media and investors floundering on speculation. And while Harrah's officially announced the dates of the 2007 World Series of Poker, many in the poker industry are wondering what the long term ramifications to poker might be if the buyout is successful.
Will It Happen?
How Much Will it Take?
The initial bid for Harrah's represented $81/share to investors or a 22% premium above where the stock had traded just prior to the buyout announcement. While this sounds like a sweet premium, the stock had traded as high as $83/share just six months ago. At least two shareholders were unimpressed with the offer, prompting them to file a lawsuit to attempt to block the deal and make Harrah's solicit better offers. The alleged $15.5 counter offer made by the equity firms represented $83.50/share to investors, but apparently also required Harrah's to pay an additional $2/share pre-buyout dividend to investors. While the buyout is still being reported as likely, the business media thinks it will take an offer close to $90/share before the fat lady sings. Rumor has it that the negotiation is already starting to flirt with that level.
The Regulatory Hurdle
Takeovers and mergers of casino operators have been a common occurrence in the last few years, but they have mostly spawned from within the industry. The fact that Harrah's buyout offer comes from two private equity firms has investment pundits pondering how issues like regulation will affect the buyout.
Harrah's has properties in nine states where the equity firms would have to receive independent regulatory approval. Some reports speculate that because these particular equity firms have never gone through the gaming regulation process, it could take upwards of two years before they would be able to clear the regulatory hurdle. While it's true that the firms are treading unfamiliar ground, that is not true for Kelvin Davis, relatively new partner at Texas Pacific. Davis received gaming approval when he was President and COO of Colony Capital during their acquisition of Harrah's properties in Mississippi, Illinois and New Jersey. While regulation is always a hurdle, Davis' history may put the height of the hurdle into normal range.
What it May Mean for Poker?
Things Will Change
Many people speculate that because the acquirers are private equity firms that little will happen to the structure and operation of Harrah's. But just because these aren't casino operators doesn't mean they will be passive owners. Private equity firms have private investors who are looking for above average returns. Sometimes a private equity firm will buy a failing business and turn it around, like when Texas Pacific bought Continental Airlines in 1993 and restructured it for a ten fold return on their investment. Other times they will pick up a business they believe is undervalued that has the potential to provide above average cash flow, which is the likely motivation behind the Harrah's acquisition. The overall goal of private equity firms is to maximize returns. In the case of Harrah's this may mean selling off underperforming properties and increasing investment in performing properties, expanding overseas, and making cost controlling organizational changes.
Poker in General
From a profit perspective, poker has traditionally been a hard sell for casinos. Poker generally represents higher labor costs, inflexible space, and lower returns than other casino operations. Only in the last few years, spurned by poker's meteoric rise, have casinos come to realize the indirect benefits of providing poker. While it's been hard for casinos to quantify, getting a player (and potentially their friends and family members) to walk into your establishment for poker creates a 'ripple effect' on hotel operations, other more lucrative table games and slot machines, and restaurant facilities. Unfortunately this industry-wide realization may have resulted in too much of a good thing. As the vast majority of casino properties opened new rooms to capitalize on poker's popularity, there is a lot more competition and, perhaps, even a glut of poker felt. Having just another poker room may not be enough these days. Casinos are working harder to differentiate themselves in the poker space; upgrading rooms, adding enticing high stakes areas, and installing high tech features like computerized seating and flat panel televisions. But to some extent, Harrah's already has a differentiating feature and one that other casinos can't buy; they have the World Series of Poker franchise.
The World Series of Poker Wildcard
It is seldom that you will hear the word "poker" uttered in the business media, but when Harrah's recently announced its 3rd Quarter earnings, poker was the buzz word. While Harrah's missed its expected earnings mark, the performance of their Las Vegas properties, specifically The Rio, was over the top. The answer was simple; it was the revenue from the 2006 WSOP. Harrah's not only filled their hotel and collected tournament fees from the record breaking field, they ran a lucrative poker lifestyle convention, sold exclusive media contracts and hospitality suite space, and had major league sponsorship deals, many of which were firsts for the WSOP. The WSOP franchise has been valuable to other Harrah's locations as well. In the inaugural year of their WSOP Circuit events, Harrah's saw a boon to their bottom line as hosting locations garnered over $1 million each in circuit related revenue.
If not for the last minute inclusion of the Unlawful Internet Gaming Enforcement Act into the Safe Ports Bill, this would have been more than enough to demonstrate poker's economic worth to Harrah's, regardless of who owned the enterprise. But no matter how you slice it, the UIGEA will cut into the WSOP bottom line. The vast majority of the poker lifestyle show participants and hospitality suite purchasers were online gaming companies. One of the main WSOP sponsors, Party Gaming, has already withdrawn from the US market. In addition, almost two thirds of the 2006 Championship Event field had qualified through online poker websites; many of whom have also shut down US operations. Clearly, the WSOP will still be a profit making venture, but the meteoric growth seen in the past few years will, in all likelihood be slowed until the regulatory landscape of online poker is stabilized.
Selling the WSOP Franchise:
If the private equity bid is accepted, Harrah's poker conundrum becomes a lot easier to solve and boils down to just one question: Is the WSOP franchise worth more to someone else than it is worth to Harrah's? The WSOP franchise is just one more asset in Harrah's portfolio of assets. The goal of the private equity firms is to extract the highest return on the company's assets. If Steve Wynn is willing to pay through the nose to own the WSOP and host it in Macau, it just might be the no brainer return on investment the equity firms will be looking for. If the WSOP franchise is sold, Harrah's poker rooms will sink or swim in a competitive landscape, based on their own, undifferentiated, bottom line.
While the above scenario is speculative, two things are undeniable: 1) The UIGEA will impact Harrah's poker revenues and, 2) if accepted, the buyout will result in maximizing returns via the sale of assets.