Harrah's Accepts Sweetened Private Equity Buy-Out Offer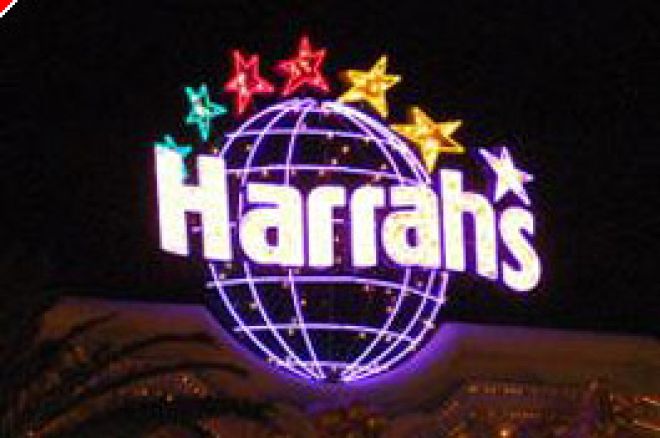 Harrah's Entertainment finally announced today that it accepted a buy-out bid by two private equity firms, Apollo Management and Texas Pacific Group, for a total $27.8 billion which includes the assumption of $10.7 billion in debt; making it one of the largest leveraged buy-outs in history. As part of the deal, shareholders will receive $90 per share. Harrah's had acknowledged receiving an $81 per share offer from the two companies back on October 2nd, officially putting the world's largest casino operator and WSOP host in play.
Harrah's CEO Gary Loveman, said, "In Apollo and TPG, we will have owners who share our vision for Harrah's, are fully supportive of our current strategy and are committed to helping us execute on it. This will be a change in ownership, not a change in direction. Harrah's management team and its 85,000 talented employees look forward to working with Apollo and TPG as the Company moves into the next phase of its growth and development."
Until today, Harrah's had made no official statements relative to the buy-out since October 2nd, but a number of developments over the last two months contributed to today's announcement. On October 11th there were unconfirmed reports that Apollo Management and Texas Pacific Group upped their bid to just over $83 per share. On November 28th, Penn Gaming and hedge fund manager D.E. Shaw were reported to be considering a joint bid for Harrah's. On December 10th, the Wall Street Journal reported that Harrah's had set December 12th as a deadline for offers and was also considering the option of an in-house leveraged recapitalization rather than selling. The long drawn out process relative to Harrah's fate had at least one frustrated investor posting, "Get on with it already."
When Harrah's special committee began their deliberations on December 13th, they had a number of offers and options to weigh. It was reported that both bidding entities, the private equity firms and Penn Gaming, had weighed in with similar $87 per share bids. The private equity offer was reported to be an all cash deal that would, initially, leave the Harrah's management structure intact. The Penn Gaming offer was reported to be a mostly cash offer that would combine Harrah's and Penn's shares into one company with substantial debt and an undetermined management structure. And while Harrah's had put an internal recapitalization on the table, few thought that this was a strong contender; most believing that this was a tactic to set a higher floor for the bidding. The planned two day meeting stretched into almost a week, culminating in the acceptance of a sweetened offer from the private equity firms.
Today's press release stated that the transaction is expected to be completed in approximately one year, and is subject to stockholder approval, regulatory approvals, and customary closing conditions. Harrah's will continue to pay
Harrah's stock traded higher on Monday on the rumored deal, but is expected to settle into a price range of $82-$85. Because of the necessary regulatory hurdles, the deal may take the better part of a year to culminate and the stock price is likely to reflect that time factor. Penn Gaming stock was also up on the same news as Penn's investors were apparently relieved that the company's risky David-like acquisition of the Harrah's Goliath was unlikely.
Harrah's was founded in 1937 as a small bingo parlor in Reno, Nevada. Today Harrah's owns 39 casinos nationwide and has annual revenues of $9.4 billion. Its closest competitor is MGM Mirage has annual revenues of $7.4 billion. Harrah's was taken public in 1971 and began trading on the American Stock Exchange. It became the first casino stock to be listed on the New York Stock Exchange in 1973. In 2004, Harrah's purchased Binion's Horseshoe, reselling the property while retaining the rights to the World Series of Poker.