Hayden Christensen Signs on to Play 'Poker Brat' in Hellmuth Movie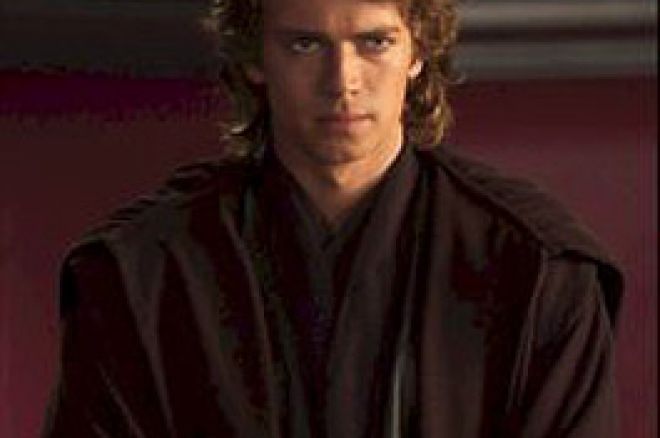 The cat's out of the bag. According to a story at Production Weekly, it'll be Hayden Christensen playing the role of ten-time World Series of Poker bracelet winner Phil Hellmuth in The Madison Kid, the movie detailing the life and times of one of the poker world's most visible players. "He's officially committed," the story quotes Hellmuth as saying, referring to Christensen. The movie is scheduled to start filming next spring
Moviegoers will likely recognize Christensen from his role as Anakin Skywalker in Star Wars: Episode II – Attack of the Clones and Star Wars: Episode III – Revenge of the Sith, though The Madison Kid, which also has had the working title Poker Brat, might fall just a bit shy of those movies' lofty box-office receipts. The alternate 'Madison' title plays on Madison, WI, Hellmuth's hometown, where he abandoned his college education after his junior year to pursue his poker career. Success didn't take long to arrive for Hellmuth: In 1989, at age 24, he became the youngest-ever winner of the WSOP's Main Event, in a stunning win that prevented Johnny Chan from winning that title for the third straight year, a feat no poker player has ever managed.
The film is scripted by Hellmuth pal Bob Soderstrom and produced by L.A.-based Beacon Pictures, whose most famous films include Air Force One, The Hurricane, and The Emperor's Club. Soderstrom and Beacon chairman Armyan Bernstein are also both University of Wisconsin-Madison graduates.
Currently up in the air is the location of the film's shooting. Right now it will likely be filmed in Winnipeg, but Hellmuth, in an impassioned plea for funding assistance appearing in a Madison newspaper, wants the production to occur back in his old stomping grounds. Winnipeg, as with several other Canadian cities, offers incentives and wage concessions that often make a Canada locale the prudent choice for filming, while Madison has never been a film mecca. "It's all about the bottom line," wrote Hellmuth, "but what a missed opportunity it would be if Winnipeg served as the 'city double' for Madison. I want to visit the 'Madison Kid' movie set in April of 2007 in the city that I grew up in."
The Internet Movie Database (imdb.com) does not yet show a listing for The Madison Kid, though an 'announced' listing is likely to appear in the near future as the film enters the pre-production stage. As of this report, a search on 'Poker Brat' resolves to Hellmuth's own on-air credits for his appearances in several televised poker programs.
As for the selection of Christensen, it is perhaps only fitting that an actor tied to one screen icon now moves to the role of another, although it's not the icon one would expect. Hellmuth offered another memorable quote on this when he served up the following in his Madison plea: "In some respects, I'd like to think that I'm the true-life poker equivalent of the fictional pugilist Rocky Balboa."
Ed note: Duke it out with Phil at the tables of Ultimate Bet.