'Dr. Pauly' at the Aussie Millions - Day 4: Rebuy!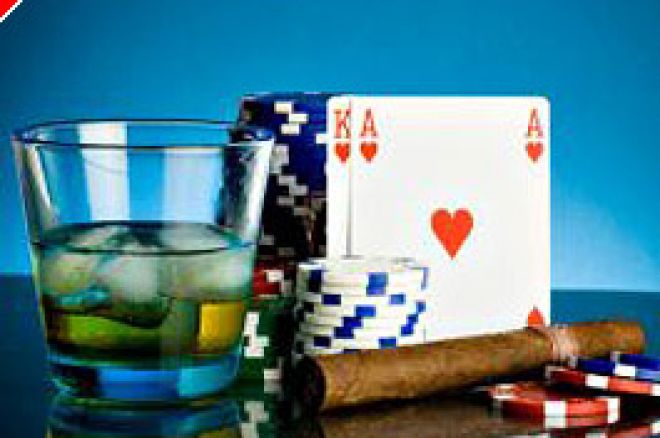 The fourth day of action at the Aussie Millions kicked off with Event #4 $1,150 NL Hold'em with $1,000 re-buys. Unlike the infamous rebuy events at the World Series of Poker, this event featured substantially less number of re-buys. Tony G was the player with the most re-buys at nine, which was nothing compare to Daniel Negreanu's record of 48 re-buys during one event at the 2006 WSOP. A few Aussie pros joked around that they wish the rebuy event was scheduled a little later in the week when the majority of North American pros with deep pockets arrived.
164 total runners bought into the event including David "The Dragon" Pham, Jeff Lisandro, Michael Tomeny, Tony Bloom, Kenna James, JJ Liu, Matt Hilger, Tony Hachem, Lee Nelson, Mel Judah, Gary Benson, Tony G, Mark Vos, Scott Fischman, and Sarah Bilney. The total prize pool was $464,000 with the top 18 players winning prize money.
Rebuy tournaments are synonymous with fast and lose play in the early levels before the rebuy period ends. Hands that pros normally wouldn't play are all of a sudden considered push-worthy, as are big drawing hands.
Sarah Bilney admitted that she had to rebuy on the first hand. "I've never done that before," she said after she missed a nut flush draw against her opponent who held just Ace high.
Most of the railbirds flocked to one table that featured Tony G and Mark Vos, who showed up with plenty of green Australian $100 bills. The two were embroiled in several big hands where they felted each other.
Matt Hilger jumped out to an early lead along with David Pham. With 40 players left, Gary Benson went to work and amassed a monster lead. He busted two players named Tony on the same hand, sending Tony Hachem and Tony Bloom to the rail. Benson's K-K held up against Hachem's Q-Q and Bloom's A-9s. The flop included both a King and a Queen. Hachem saw the Queen first and started celebrating until he spotted the King. That monster pot put Benson over 87,000 or 4x the average stack.
Michaela Johansson from Sweden was the last female left in the event and made the money when she busted out in 13th place. Mark Vos made the money along with American Adam Geyer, who cashed in consecutive events. Jimmy Siu, Michael Tomeny, and Sam Khouiss also made the money.
Matt Hilger made his second final table so far at the Aussie Millions. He's fourth in chips and trails Gary Benson who has a stack worth over $232K.
Here's the Final Table for Event #4:
Seat 1: Baden Logan $35,400
Seat 2: Cody Slaubaugh $50,000
Seat 3: Gary Benson $232,500
Seat 4: Matt Hilger $67,700
Seat 5: Jeff Heiberg $101,500
Seat 6: Javier Arango $41,900
Seat 7: Luke Brabin $51,600
Seat 8: Sam Yousef $91,800
Seat 9: Jim Sachinidis $28,700
The final table begins at 4pm local time.