WPTE Announces Earnings and China Deal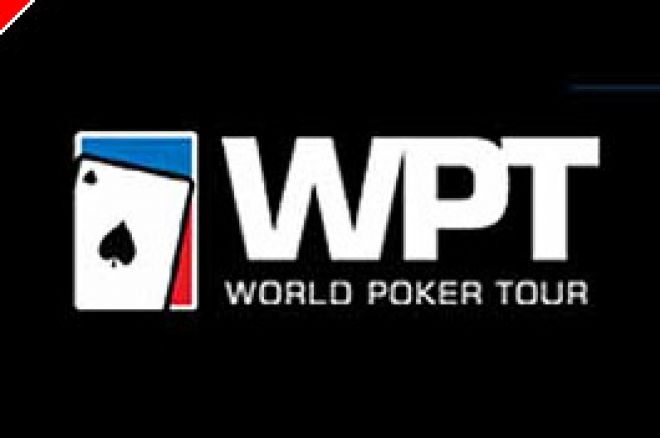 It has been a busy week for World Poker Tour Enterprises (WPTE). On Monday, August 6th, WPTE signed a deal with China Leisure and Sports Administrative Center (CLSAC), an arm of China's national State Sports Administration, and today they announced their second quarter earnings.
WPTE's China announcement detailed a five-year sponsorship and marketing deal with CLSA to help promote a Chinese national traktor tour. Traktor, or tuo la ji, is a popular Chinese card game that has similarities to bridge. The real motivation behind the deal probably lies in the condition whereby the WPT, in exchange for its more than $3 million investment, will get first right of negotiation and right to match any deal involving poker in China. Poker may never be legalized in mainland China, making the terrain unwinnable. But like another unwinnable game, the WPT appears to have effectively, and relatively cheaply, bought the center square in the evolving tic-tac-toe game for one of poker's potentially most lucrative markets.
The WPT has also announced its second-quarter earnings, posting a net loss of $3.3 million for the quarter or a loss of $0.16 per share. For the same period last year, WPTE posted a $2.6 million profit or a gain of $0.12 per share. The second quarter loss includes a $2.3 million write-off of gaming assets associated with WPTE's now-abandoned plan to develop an in-house online gaming platform. Excluding the write-off, WPTE's net loss was $1.1 million or a loss of $0.05 per share.
While total revenues came in at $7.7 million, slightly above WPTE's projection, they represent a 30% decline when compared to the same period a year ago. The revenue erosion is primarily attributable to the absence of domestic television license fees associated with the Professional Poker Tour (PPT). On the other side of the equation, expenses were higher this quarter. Selling, general and administrative expenses increased to $6.0 million from $4.4 million in the second quarter of 2006, attributed to WPTE's pre-suspension in-house software development effort.
It looks like there might be another tough quarter ahead for WPTE as they continued to guide revenue expectations lower for the third quarter, projecting them to be in the $4.0-$4.5 million range. Analysts' consensus had projected the third quarter to come in at $5.64 million. Expenses are also expected to remain high in the third quarter as WPTE's goal is to increase their sales and marketing efforts in support of online gaming beginning in September. The company is still poised to weather tough quarters, however, as they continue to carry no debt and ended the second quarter with a cash and investment position of approximately $34.6 million. While company officials were reluctant to offer up any traffic statistics or projections for their newly re-launched online gaming site, the company's future growth engine, they did state that their goal was to capture a 3-5% share of the online gaming market within 18-24 months.
While WPTE President and CEO Steve Lipscomb admitted there was still a lot of work to do, he was optimistic about WPTE's ability to deliver on their strategic initiatives so far this year. "We set out several initiatives for 2007 and are pleased to report that we've made significant progress on each. At the beginning of the second quarter, we announced a multi-year deal with GSN (Game Show Network) setting the stage for the broadcast and promotion of Season VI of the World Poker Tour television series. In June, we successfully re-launched our online gaming site on the CryptoLogic platform. We continue to build on our brand and business internationally as well, and to that end, we signed television distribution deals in the Netherlands and Australia, which fall under our PartyGaming sponsorship agreement, and just this week, we announced our entry into China. With this positive momentum and our world-class brand, we are enthusiastic about the prospects for 2007 and beyond."