Harrah's Eyes Possible Online Poker Venture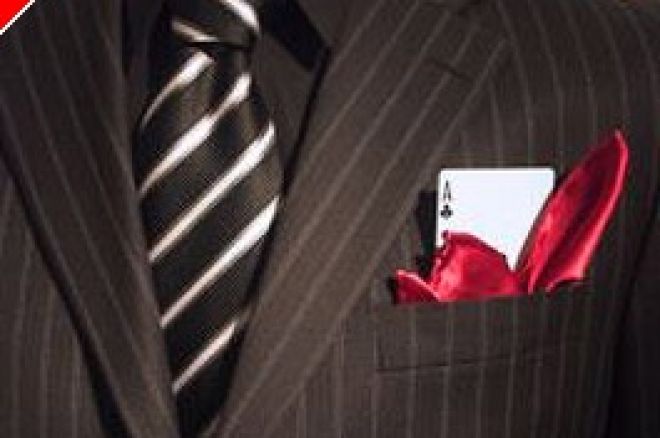 During a panel discussion at this week's Global Gaming Expo, Harrah's Chief Executive Gary Loveman divulged that the company is looking at the possibility of establishing World Series of Poker branded online poker sites. While exempting any US online presence because of the current legal issues, Loveman said there were a number of jurisdictions where an online poker site would not be problematic. "If you take a look at the legal landscape in continental Europe and the United Kingdom, there are countries where it's demonstrably legal and there's absolutely no encumbrance. Those are areas that are very attractive to us." Loveman was also optimistic about the future of online poker in the US, stating that he believed it would be legalized within two years.
With the current World Trade Organization issues relative to US online gambling, it's hard to say how the European Union would receive a US-owned online gambling site operating within its boundaries. The EU is currently putting a lot of pressure on the US to overturn the UIGEA and is seeking compensation from the US through the WTO as a result of the US's withdrawal of its online gambling market to foreign competitors. Harrah's may have a little less of an issue with EU perception as they have had a B&M presence in the UK since they acquired London Clubs International late last year.
Harrah's would not be the first US casino company to try their hand at an online gambling site. MGM Mirage launched its Isle of Man-licensed online casino PlayMGMMirage.com, in 2001 but closed it less than two years later in June 2003. At the time, Terri Lanni, Chairman and CEO of MGM Mirage, said "We set out to prove that online casino gaming could be implemented with the same high standards of regulatory integrity as land-based operations. We were successful in demonstrating a working model that provided the proper checks for jurisdictional control, age verification and the necessary security and responsible gaming measures required to function in a regulated market."
At the Gaming Expo, Lanni reiterated his continued belief that there is a role for MGM Mirage in the online gambling space. "We closed the operation down with the thought that we know what we're doing, and we're prepared to do it if and when it becomes legal here," Lanni said. MGM Mirage has never kept its interest in online gambling a secret, fueling frequent rumors of an MGM Mirage acquisition in the online gambling space.
If a Harrah's online gambling site comes to fruition, it actually would not be the first time Harrah's entered the world of online gambling in the EU. In March 2004, Harrah's launched an Alderney-licensed site called LuckyMe.com. The subscription-based gambling site was open only for UK citizens and was part of a larger UK initiative which included developing USA resort-style casinos and a joint venture with satellite-TV operator BSkyB to launch an interactive-TV gambling channel. When the rest of Harrah's UK initiatives failed to materialize, they pulled the plug on LuckyMe.com in October of 2004 after just six months of operation.